Canada News - Emigrate UK
This is the category page for all Canada news here on emigrate.co.uk, where you can view all the Canada emigration news.
Favourite tech-friendly destinations for expat entrepreneurs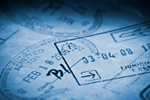 Talented tech expats now have a choice of world countries able to fulfil their dreams of entrepreneurship. For the past decade, the buzzword for the younger worldwide expat community has been 'tech' – as hundreds of thousands of would-be leaders in the field take their ideas to new countries in the hope of finding the crock of gold...
Canada voted best for Brit expats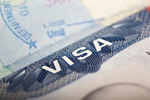 For British would-be expats looking for a home from home outside Europe, Canada comes highly recommended by those who've been there and done that. Even although the news for British expats as regards their rights to remain in EU member states seems more reassuring, many of those still in the UK who simply don't trust Boris Johnson are...
Expats love Montreal for its long, snowy winters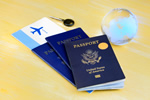 If long, snowy winters are your absolute favourite thing, your expat destination must be Montreal! Canada is well known for its wide expanses of snow-covered landscape best viewed from the comfort of a heated 4 by 4 vehicle, but if snow really is your thing you'll love this expat destination. Winters in the vast country's spectacular...
Survey shows Canada still popular for its expat quality of life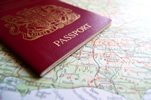 Canada is now rated third best in the world for expat quality of life. The influential HSBC Expat Explorer survey has placed Canada as the third best expat destination for its quality of life. Traditionally popular due to its magnificent scenery and use of the English language, Canada is now in good company, with Switzerland hitting the...
Is Canada losing its reputation as an expat destination?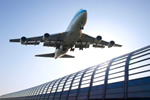 Traditionally and especially for British expats, Canada has been the destination of choice, but the dream seems to have faded for now. According to a recent survey of new expat arrivals in Canada, it's difficult to find work at the same level as are newly-arrived expats' credentials, and salaries are lower than those paid to Canadian...
Adjusting to expat life in Canada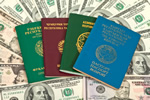 Adjusting to Canada's cultural norms can be tricky for expats arriving from horizontally laid-back countries. For some strange reason, Canadians aren't seen to be as pushy and self-promoting as their southern neighbours in the USA, but newly arrived expats unused to 'selling themselves' soon realise it's necessary in order to...
The fight to repeal expat frozen pensions isn't over yet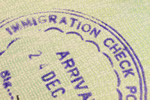 As the British government attempts to manipulate lawmakers by tying in vital carers' allowances with frozen pensions, expats and lawmakers' fight to get full pensions is heating up. The frozen pension scandal isn't just confined to countries where there's no reciprocal agreement between the two governments, as it's totally...
Choosing Canada for a new career in tech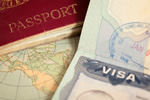 One of Canada's main advantages over a good number of other expatriate locations is that English is the official language. Right now, Canada's economy is booming, even although a slight setback may be on the cards in the near future. Unemployment is at a 40-year low, and expat professionals are still in demand across a variety of...
New arrivals and established expats in China fear arrest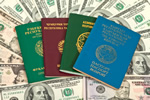 With three Canadian expats now arrested by the Chinese authorities, concern is heightening amongst the entire expat community. The expatriate community in China is accustomed to a level of uncertainty and occasionally fear, but the arrest of a third Canadian expat is causing increased concerns as to whether more will be detained on what...
Spain still number one for British expat retirees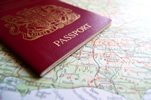 Although the number of Brit expats in Spain is falling fast, the country is still Britons' number one favourite for retirement. Statistics compiled by a leading international removals company placed the long-term expat favourite at number one in its data on UK emigrants' European destinations. Some 13 per cent of their clients were...