April 2014 Emigrate News Archive
Archived Daily Emigrate UK News...
USA tech sector sparks fears of separate immigration reform deal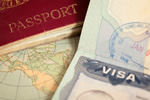 Pro-immigration reform activists in the USA are afraid that the country's technological giants' support of a bill relating solely to the industry will scupper any chance of overall reform. Senator Dick Durbin, one of the original team whose reform bill passed the Senate in 2013, has sent letters to leading companies in the industry...
Thousands of wealthy Chinese buying their way into New Zealand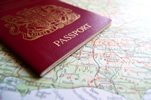 Immigration into New Zealand is at an all-time high, driven by wealthy Chinese buying their way into the country via investor residence visas. In 2013, the number of migrants arriving in New Zealand spiked to an all-time high, helped along by 6,200 Chinese immigrants, half of whom bought their visas and residency permits under the...
Reasons for returnee UK expats include TV and British food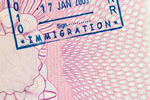 A recent survey has revealed the reasons why expat heaven turns to expat hell. The study, undertaken by a UK relocation company, unsurprisingly revealed that missing family and friends was the strongest reason for a move back to the UK, with just under 40 per cent of respondents citing it. British food came second, with 18 per cent saying...
London tech companies suffering from strict immigration rules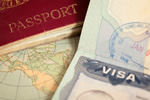 Whilst Canada and Australia open their doors still wider for talented technology migrants, London's tech sector is suffering due to the UK's over-zealous immigration laws. Claims of a dearth of available talent from overseas are being made by the Tech London Advisors group, a coalition of business and technology experts along with...
Canada immigration reforms promote new Express Entry visa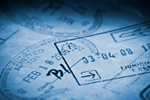 Canada's replacement for its Expression of Interest scheme, the Express Entry system, is expected to by up and running as early as the beginning of 2015. Mooted as a more flexible, faster and fairer system, Express Entry has been in the immigration pipeline for some two years as part of a reform to the entire system. At a press...
New Zealand trucking companies in hunt for expat HGV drivers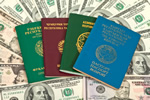 Road transport companies in New Zealand are in need at least 400 Class 5 licensed heavy good vehicle drivers to solve a shortage which is harming the sector's economy. A recent study by the Kiwi Road Transport Forum has revealed 112 haulage companies are unable to operate their full fleet due to lack of suitably licensed drivers. Only...
Expat graduates having tough times finding skilled jobs in Canada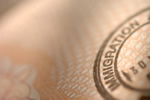 In spite of Canadian immigration's assurances that skilled professionals are required to fill vacant jobs, the majority of expat graduates are forced to take work well below their skills levels. The issue is being put down to the attitudes of Canadian employers, as 70 per cent of domestic graduates find employment in managerial or...
Immigration reform delay affecting techies looking to USA work visas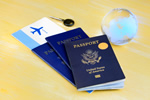 The continuing delay in agreement over America's controversial immigration reform bill is hitting on highly skilled workers wishing to emigrate to the USA as well as the companies needing their expertise. Demand for visas in the highly-skilled category soared by 39 per cent over the past year, but the statutory caps have remained static...
Foreign students subjected to stringent checks by UK universities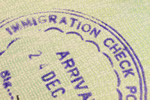 UK universities are popular destinations for degree students from overseas, but many universities are now subjecting them to stringent checks in order to comply with new immigration laws. An investigation by a House of Lords committee has found that extreme measures are being employed to ensure universities don't fall foul of the new...
Cost cutting firms sending staff overseas without health cover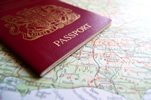 Although all firms with offices overseas recognise the importance of including health cover in expat packages, 25 per cent admit they can't afford to provide it. Results of a recent independent survey have revealed that overseas packages for employees are likely not to provide comprehensive health insurance for staff and their families....
Returning Irish taking advantage of low land prices by buying ahead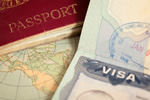 Migrants who left Ireland in their 20s and 30s after the recession took hold are taking advantage of low property and land prices to buy ahead for their eventual return. Cash-rich emigrants who've done well in their host countries since they left Ireland are turning their thoughts to preparing for their return home. Parcels of land as...
Irish health service in crisis as GPs flock to emigrate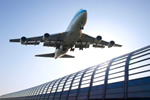 The Republic of Ireland's general practice system is breaking down under the strain of GP fee cuts, poor working conditions and unworkable draft contracts. Hundreds of GPs are heading for Australia, including local doctors with many years of experience in their communities. Those still committed to staying in the system are foregoing...
US expats may lose out on heathcare after House rejects bill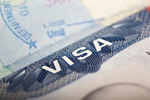 The failure of a bipartisan bill aimed at changing how expats and their insurers fit in to the controversial Obamacare scheme was due to its possible creation of huge gaps in the provision of care. The proposal was aimed at loosening up rules and regulations applicable to insurers covering US expats living overseas as well as for...
Canada international student schemes need more revision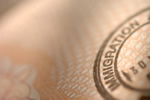 Given that universities in all world countries are aggressively trawling for international students, Canada's scheme to attract and retain students from overseas needs more thought. Attracting hordes of talented international students and encouraging them to stay on after graduation is one way to boost the country's economy in addition...
Survey shows Northern Irish emigration increasingly popular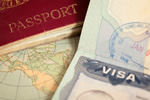 The shocking results of a recent survey show that two-thirds of young Northern Irish citizens see their futures outside their country of birth. The present-day Irish Diaspora, led by young, newly-qualified professionals and unemployed fully-trained workers in the Republic of Ireland, is now spreading to Northern Ireland, gathering...
Southeast Asia favourite with expats for cost effectiveness and weather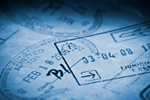 Last year's Expat Explorer survey revealed that the southeast Asian countries were amongst the most cost-effective as regards maximising disposable income. Although the cost of living in your chosen country may not be a deciding factor, it's as well to consider a comparison between several countries before making a final choice. If...
Job offers for qualified and registered nurses not needed for Canada permanent residence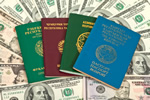 Qualified, experienced nurses wishing to emigrate to Canada to continue their careers can now become permanent residents without having an offer of employment. Two visa programmes are open; the Quebec Skilled Worker programme and the Nova Scotia Provincial Nominee programme. Last August, the Quebec administration made changes to their...
Millionaire migration patterns revealed by recent study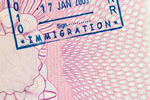 A recent report on the migration patterns of millionaires in the decade following 2003 has revealed that the highest net immigration flow was to the UK. International consultancy firm New World Wealth's report showed that the net inflow to the UK of high-net worth individuals, defined as those worth $1 million or more, totalled 144,100....
Foreign doctors unable to get New Zealand hospital jobs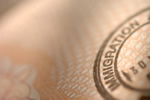 Qualified health professionals aiming to live and work in New Zealand are falling foul of backlogs and confusion, preventing them from starting work. Of foreign-trained doctors applying for registration in New Zealand, those who graduated in the UK, non-American or non-Western European medical schools must pass an examination before...
New Zealand launches new entrepreneur work visa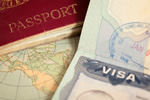 A new entrepreneur work visa designed to appeal to would-be migrants keen to set up businesses in New Zealand has been launched by the Kiwi government. The new visa, launched on 24 March, is based on a points system and is aimed at helping create new jobs and boost economic growth, especially in the areas outside Auckland. According to...