January 2014 Emigrate News Archive
Archived Daily Emigrate UK News...
Too many cooks spoil Australia?s skilled migration programme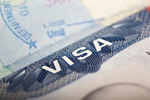 Australia's much vaunted highly skilled migration programme is being called into question after cooks and hairdressers were awarded more visas than workers in any other group. The programme is supposedly intended to target the most essential skills for the nation as a whole, but two of the top five categories for visa numbers aren't...
Dramatically increased immigration to New Zealand may stimulate economy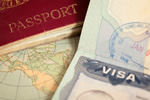 New Zealand's most popular newspaper is calling on the government to allow more immigrants into the country in order to improve its long-term economy. In an editorial comment, the New Zealand Herald is urging the government to loosen up on immigration and drastically increase the number allowed in. Unless this is done, the editorial...
New Zealand immigration scam derided by immigration as unsuccessful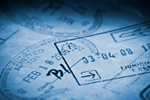 An immigration and employment scam uncovered by a Kiwi company is being described as 'not very successful' by New Zealand's immigration authority. The scam placed would-be migrants in high-paying jobs for which they had no qualifications in order to obtain permanent residency. According to visa services general manager Peter Elms,...
State parliament blames soaring immigration fraud on US government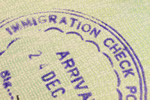 After pledging to crack down on scammers posing as immigration agents, the Utah government went on to blame the problem on Washington and the US immigration authorities. According to immigration officers, visa and green card fraud is the new cottage industry, and the government must be held to be complicit in its development. Fraudsters...
Unique Canadian project finds homes for stateless Tibetan refugees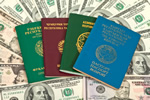 One thousand displaced Tibetan refugees emigrating to Canada are being helped to find homes and jobs via a unique immigration agreement with the government. After the invasion of Tibet by the Chinese over 60 years ago, many Tibetans fled across the Himalayas to India to find refuge. Children who were born during the diaspora or after...
Canadian citizenship rules to be reformed during 2014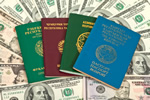 According to Canadian immigration authorities, 2014 will see the most comprehensive reform in decades of rules relating to the Citizens Act. Citizenship and Immigration Minister Chris Alexander told the media that the reform bill is due to be tabled during the upcoming parliamentary session. He added that the envisaged changes will be...
January sees spike in emigration from the UK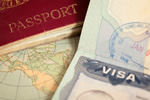 A popular online visa application website has recorded a 121 per cent spike in the number of emigration application this January. Whether it's because of the floods and the ever-worsening weather or just attacks of the January blues, it seems that more Brits than ever before are fleeing the country for warmers, less stressful locations....
USA immigration reform is now a womens rights issue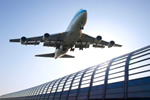 The push to change the USA's broken immigration system is slowly picking up more backers from likely and unlikely areas, with feminist groups the latest to climb on board. Given the long history of advocacy contained in feminist and women's rights group, it's no surprise that immigration reform is now being vocally supported by...
Aussie psychotherapist wrongly refused UK long-stay visa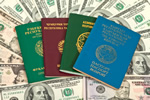 London-based psychotherapist Mariam Miller, originally from Australia, was told she had 28 days to leave the UK, judged on the wrong criteria for her situation. Miller arrived in the UK with her Italian husband in 2005, after some years in Europe. Within six months she'd sold her home in Italy and bought a house in London, having...
Is Brit mass migratory exodus from Spain just a rumour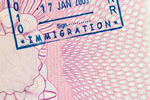 Newly released figures from Spain's Institute of National Statistics seem to reveal a mass exodus of British expats from favourite beach and retirement destinations, but is it just a vicious rumour? Statistics showed that, from January 2012 to January 2013, the number of British expats living in Spain had fallen by an estimated 13,000,...
Switzerland plans cuts in social welfare for migrant EU citizens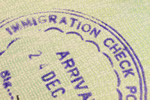 Unemployment benefit and other social welfare benefits paid to EU jobseekers as well as those from Norway, Liechtenstein and Iceland are likely to be cut, according to the Swiss government. The move mirrors increasing concern amongst residents over increased immigration and unemployment, and will be discussed in the Swiss parliament in...
Canadian citizen sponsor accused of fake relationship with husband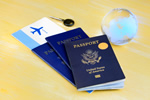 The husband of a former Liberian refugee with Canadian citizenship now living in Winnipeg was refused entry to join his wife as immigration officials decided their long relationship and marriage wasn't genuine. Martha Cummings-Newray and her present husband, Lindquist, were childhood sweethearts in 1970, and ran away to live together...
Study suggests that migrants suffer from extreme stress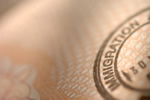 A recent study cites that the demands on migrants made by unfamiliar cultural and work pressures result in seriously high levels of stress affecting general health. The paper, published in the International Journal of Mental Health, cites the demands on new immigrants of unfamiliar languages, strange cultures, working practices and other...
US approves new way for investor green cards and residency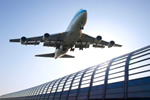 Prospective immigrants to the US with healthy bank accounts will soon be able to purchase a green card and permanent residency though an unusual form of investment. Recently approved by the US Citizenship and Immigration Service, the new scheme will allow wealthy would-be immigrants to loan $500,000 to independent truckers wanting to...
US Chamber of Commerce urges major immigration push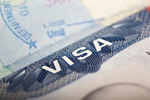 America's largest business lobby is urging the government to pull out all the stops and get on with passing the new immigration bill. As immigration reform continues to stall, the president of the US Chamber of Commerce Tom Donahue is warning that the powerful business lobby will do everything it can to end the impass and get the bill...
Increasing EU migration fuelled by Eurozone crisis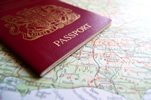 The ever-increasing number of EU citizens migrating in search of work is a major indication that not enough is being done to solve the monetary crisis in the Eurozone, according to officials. The analysis has been prompted by scaremongering reports about huge numbers of migrants from Bulgaria and Romania arriving in other EU states after...
Canada urged to prioritise skilled immigrant approvals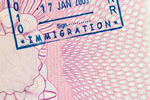 Ontario businesses waiting for approvals of skilled immigrant visas are concerned that much-needed expertise may be lost to Australia due to extended visa processing times. The Ontario Chamber of Commerce is pressing immigration authorities to expedite approvals of skilled worker visas, saying that Australia is processing their versions...
Hong Kong and UAE top emigration hubs for global professionals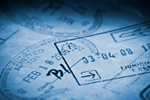 As Asia becomes more popular as a destination for those determined to emigrate, Hong Kong and the United Arab Emirates are highly rated in a global survey of expat professionals. The results of the Global Professionals on the Move 2013 survey identified Hong Kong and the UAE as the places most likely to attract expat professionals wishing...
Rethinking the reasons for expat retirement in Thailand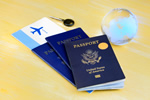 The southeast Asian country of Thailand has long been a retirement haven for older expats due to its lack of freezing weather and low cost of living, but its slightly seedy reputation is perhaps less deserved than many think. Many single, male retirees see emigrating to Thailand as a tropical dream, and many head to Pattaya for its...
Migrants buying after Spanish real estate market bottoms out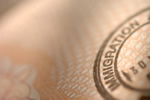 Buyer confidence is now returning to Spain via emigrants' purchase of Spanish property at rock-bottom prices. Recent house price data released by major real estate agents in Spain indicated that, in the most popular areas, prices have bottomed out and are attracting migrant buyers as a result. Russian and Far Eastern buyers are picking...
Husband and wife separated by UK Border Agency to be reunited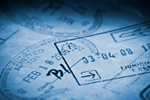 A couple who met and married later in life and were separated by the UK Border Agency and its new rules will now be reunited in New Zealand. After a three-year romance and a wedding last year, Gavin and Sarah Clarke were hoping to live happily ever after in their Withernsea home. Their dream was shattered when Gavin, a 59-year old Kiwi,...