General Emigration News News - Emigrate UK
This is the category page for all General Emigration News news here on emigrate.co.uk, where you can view all the General Emigration News emigration news.
Is Shanghai simply too welcoming for expats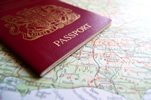 Approximately 150,000 expats call Shanghai home, with a recent report attempting to explain why the city is such a draw for foreigners and why they stay. The report suggests most expats arrive after being lured by attractive job offers, and once they've settled in they become fascinated by the duality of the giant city. Foreigners seem...
Suzhou survey identifies expatriate profiles across the city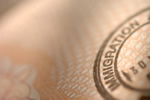 The major Chinese city of Suzhou is now increasingly popular with expats looking for positions in its multinationals and universities. By 2012, a quarter of a million expatriates were living and working in China's mega-cities, with the last several years' massive increase in foreign interest possibly doubling that number. Early...
China to encourage more foreign talent by improving services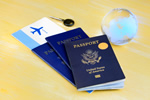 China is implementing new measures aimed at attracting more top foreign talent. The Chinese government is committed to improving services related to expatriates in order to attract the brightest and the best to work or study in the country. According to Director of the State Administration of Foreign Experts Affairs Zhang Jianguo, China...
Brit retirees widening the search for the perfect later life haven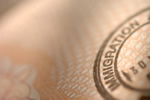 Once upon a time, anywhere south of the US/Mexican border was fair game as a dream destination for retirees from the USA and Canada, but nowadays Brits are discovering their formerly exclusive hideouts as well as other gems elsewhere in the world. British would-be expat retirees are watching the doors close on all-time favourite European...
Expat climate scientists flocking to France after Macron offer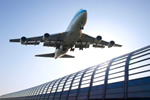 Following President Macron's offer of financial support to climate scientists prepared to emigrate to France, expat professionals in the field have been flocking to apply. Macron's offer came last year as an answer to Trump's controversial withdrawal from the Paris climate accord, and was launched as part of the French president's...
Practical tasks for expats relocating from the Netherlands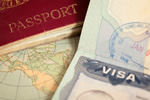 If you're relocating from the Netherlands for personal reasons or have accepted a job in another country, there's a long list of must-do's before you leave. For expats relocating due to a decision by an employer, the company should be able to take charge of many of the boring everyday tasks necessary to make the move straightforward....
Saudi Arabia launches major job creation strategy for expats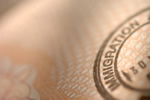 As part of a major job creation drive, Saudi Arabia is to open up some 210,000 positions to expat workers. According to Saudi's General Authority for Statistics (GaStat), the Kingdom will create over 350,000 new jobs in the near future. Around 140,000 will go to Saudi citizens, with the remainder earmarked for foreign workers in the...
Is Hong Kong still the best place for expat professionals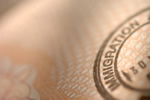 Hong Kong is a favourite with expat professionals as well as millions of visitors every year, but its dark side tells another story. This unique island is a fascinating mix of occidental and oriental, with its dazzling skyline, multinational society and sense of coexistence between the ancient and the totally modern. It's also the pot...
Expats more than happy about healthcare options in Mexico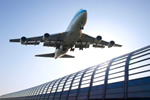 As Mexico attracts more expats originating from countries other than the USA, it's reassuring to know that healthcare provisions are up to standard and lower in price than in the majority of European states. Would-be expats considering moving overseas are looking for quality, affordability and accessibility, especially applied to...
UAE shelters bracing themselves for summer rush of abandoned dogs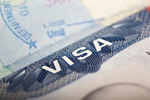 Animal welfare groups in the UAE are fearing a huge increase in abandoned pets as expats head for their home countries to avoid the scorching summer heat. A growing number of expats are either leaving the emirates for good or temporarily returning to their home countries to avoid the searing desert heat of the UAE summer. It's bad news...