General Emigration News News - Emigrate UK
This is the category page for all General Emigration News news here on emigrate.co.uk, where you can view all the General Emigration News emigration news.
British expats warned again over dodgy IFAs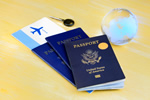 Over the past several years, the UK financial regulator has cracked down on IFAs offering investments which benefit them rather than their clients, causing many to move offshore and plague expat destinations. Fortunately for British investors and pension savers, most of the easily accessible financial advice firms are now regulated,...
How to be successful as an expat in Bangkok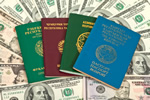 Living and working as an expat in Bangkok is easier if you remember a few essential rules. Bangkok's Sukhamvit district is home to a good-sized community of Western expats working for internationally-based companies' Thailand offices. The city and Thailand itself may not be number one on expatriates' must-have lists, but for the...
Majority of USA expats resent IRS and FATCA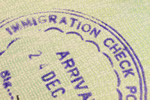 A recent survey conducted by major American tax advisory firm has shown the vast majority of US expats are angry about their tax-related treatment by their home country. Out of an estimated nine million USA expats living across the world, only one third are content with the double-tax system and FATCA reporting rules as they are. The rest...
QROPs on the decline due to new 25 per cent transfer tax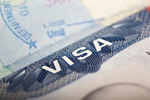 The latest round of statistics published by the UK's HRMC has shown a significant drop in the number of QROPS transfers taking place. The March 2017 introduction by HMRC of a 25 per cent transfer tax on QROPS pension transfers is believed to be the reason why the numbers of such transfer have fallen. Basically, the tax has negated a...
How far will your money go in Asia?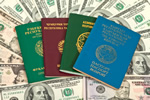 Moving overseas is, for most expats, a leap in the dark as regards lifestyle and budgetary demands, made even more complicated if salaries and pensions are taken in the currency of the home country. An increasing number of expats are deciding on Asia for their next move, with China in particular attracting entrepreneurs to its booming...
Finding the best deal for transferring currency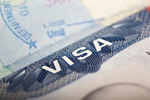 Whatever you are told, currency transfers are never free. Expats looking to transfer money internationally between accounts held in two different currencies normally spend some time searching for the best exchange rate, but ignore or are not aware of the fact that commissions and hidden extras may be creaming too much off the top. Many...
Wealthy expat investors go for golden visas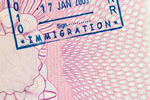 The recent introduction of the so-called 'Golden Visas' is drawing huge numbers of wealthy expats to Eurozone destinations. \r\n\r\nControversial from the outset but now considered highly successful, Golden Visas allow wealthy foreigners to purchase the right to live permanently in a number of European Union countries. They include...
UAE-Indian eMigrate inititative will end exploitation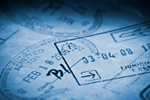 Indian officials in the UAE have said that the new revamped eMigrate online recruitment system can put a stop to employers and recruiting agents exploiting workers. The officials have also dismissed worries that blue-collar workers have not been able to use the platform because they must apply for emigration clearance online. On Monday,...
Egypt seizes vessels with more than 200 migrants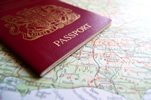 The Egyptian navy has seized three boats in the Mediterranean transporting 228 migrants and detained 17 crew members. The military announced on Facebook that as part of their ongoing attempts to secure the coast, they sighted three suspicious looking fishing vessels off the port town of Alexandria. The statement went on to say that they...
Indian employers angered by eMigrate system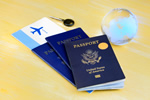 A number of Indian employers in the UAE are annoyed over the technical faults in the eMigrate system operated by the Indian missions in the country due to which they are unable to recruit employees from India. The eMigrate system was launched to smoothen and streamline the recruitment of Indian workers. About 5,000 employment visas are...