April 2012 Emigrate News Archive
Archived Daily Emigrate UK News...
UK intelligence says expat Neil Heywood was not a spy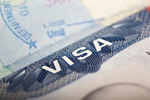 As reported by the BBC, the British foreign secretary is denying claims that Neil Heywood – a murder victim in China last November - may have been involved in British intelligence. Intelligence member William Hague stated that the victim was not a staff member of the UK government in any way. It is not typical for ministers to talk about...
Singapore is most liveable city in Asia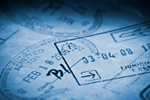 As reported by the Telegraph, Singapore has been named the globe's most liveable city for expatriates in Asia, beating competitor Hong Kong which now suffers from a grave air pollution problem. A study conducted by ECA International, a human resources consultancy firm, shows that Singapore boasts consistently fine air quality, an excellent...
High volumes of Irish citizens still emigrating for improved opportunities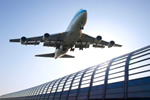 As reported by Work Permit, large volumes of Irish citizens are still emigrating to other nations, especially Australia, say official figures. Data from Australia's Department of Immigration and Citizenship show a 68% rise in the amount of visas given to Irish workers during the past 12 months—with 3,095 in 2011, a jump from 1,840 in 2010....
BBC to film UK immigrant lifestyle in NZ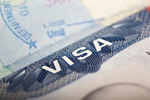 As reported by Voxy, the British Broadcasting Company (BBC) is ready to give New Zealand another burst of prime-time TV exposure to an audience of millions. The BBC will be spending five weeks filming in New Zealand for a long-running TV series called "Wanted DownUnder" – in which 'typical' UK families explore the prospect of beginning...
150m adults worldwide would move to USA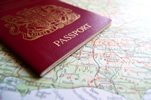 As reported by Gallup.com, around 13% of the globe's adults -- or over 640 million people -- claim they would like to permanently emigrate from their country. Roughly 150 million of those surveyed admit they would like to settle in the US -- giving the nation an undisputed title as the globe's most desired destination for would-be...
Interactive iris like graphics show world migration flows since 1970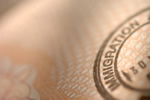 As reported by the Guardian, the Max Planck Institute for the Study of Religious and Ethnic Diversity has created an interactive graphic chart showing migration flows between countries between 1970 - 2007. The visualisations depict the numbers of migrants moving in and out of 28 countries from all around the world, with the flows broken...
Aussie Customs intercepts boat with 55 asylum seekers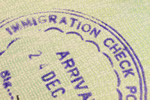 As reported by the Australian, a boat full of asylum-seekers was intercepted yesterday by customs near the Australian mainland, one week after 10 Chinese citizens arrived to Darwin by boat. Jason Clare, Australia's Home Affairs Minister, has confirmed the interception of a boat southwest of Browse Island which was carrying 55 asylum-seekers...
Treating parasites among refugees immigrating to USA is beneficial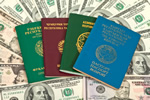 As reported by Bloomberg, a programme treating intestinal worms among refugees immigrating to the US is effective and works at a low cost, say researchers. Refugees do not have to be health care burdens on their new communities, as long as there are proper medical interventions, argue the researchers. Southeast Asian and African refugees...
Australia primary emigration destination for Britons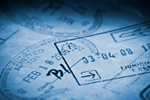 As reported by Australia Magazine, almost 50% of the UK population are "seriously considering" emigrating overseas. Australia is number one on the re-location wish list, with the US in second place, Canada in third and New Zealand in fourth. The cost of living, the weather, joblessness and crime rates are the most common excuses for...
Canada emigration to cost rich foreigners more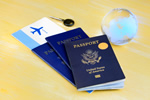 As reported by Reuters, the Harper government is changing up the national immigrant investor programme to ensure that the money brought in by wealthy foreigners as a pre-condition of entry is utilised in Canadian firms instead of sitting idly in bank accounts. The Conservatives are expected to, at minimum, double the cash which foreign...
Cuba to remove travel restrictions for emigrating citizens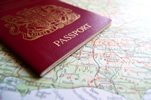 As reported by India Times, Cuba's government has announced plans to remove some of the restrictions preventing its citizens from emigrating abroad, said Ricardo Alarcon, Cuban National Assembly president. Alarcon says that Cuba is building towards a profound and radical reform of emigration, not revealing many details, but calling it a...
French emigrants courted in presidential campaign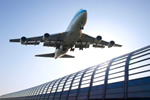 As reported by Bloomberg, politicians competing in the 2012 presidential election are paying more attention than ever to the growing number of French citizens who have emigrated overseas. On March 15, the campaign office of France's President Nicolas Sarkozy rushed out a short video message to French voters living overseas, seeking to...
Skilled foreign workers may enter Canada faster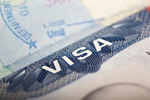 As reported by Reuters, the Canadian government has announced it would relax immigration requirements for skilled foreign workers as the nation desperately needs to fill labour shortages in the construction, oil and mining industries. Canadian Immigration Minister Jason Kenney announced that the government would modify the Federal Skilled...
UK entrepreneurs emigrating beyond British shores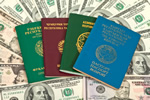 As reported by Small Business, nearly 50% of aspiring British entrepreneurs think they should emigrate to achieve success, reveals research. An international study on the aspirations of potential entrepreneurs carried out by Mazars (an accountancy firm) and Smaller Earth (a travel programme operator) reveals that 46% think they are much more...
UKs hardest working dad emigrates to Australia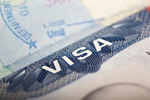 As reported by Express, the UK's hardest working dad has left with his wife and twelve children because they say the future at home is now too bleak for their family. Dave and Jackie Jones arrived in Australia yesterday, hoping that it offers them opportunities not available in the UK. Dave, 42, pledges to do the best for his kids,...
Peters urges NZ to examine immigration blunder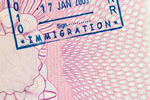 As reported by News Talk ZB, First leader of New Zealand Winston Peters is urging heads to roll over bureaucratic ineptitude which caused an illegal migrant banned from the country to still receive $360 a week from an illness benefit. In 2008, Salam Mansoor Abdelabbas Al-Bawi received a sentence of six months in home detention, after...
Canada denies immigration to family with autistic son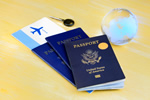 As reported by The Spec, Canada's Citizenship and Immigration says the family of Sungsoo Kim have been denied visas because of the major burden his 12-year-old autistic son would cause, not on the health system, but on social services. In January, Canadian officials told Kim he did not meet all the immigration requirements because his...
Balkan states emigrating fast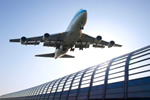 As reported by The Independent, over 20 years after communism's fall, the wealth gap between eastern and western Europe continues, and nations from the Baltic to the Black Sea are seeing people emigrate at an alarming rate. While membership with the EU has brought some prosperity to many people, it has also made it increasingly easier...
Canada MP slams immigration denial of Down Syndrome woman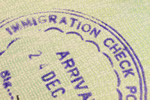 As reported by CTV, a New Democrat MP is demanding that the Canadian government overturn a decision barring a Indian family from emigrating to Canada, whose son lives in B.C., because their full-grown daughter has Down Syndrome. Kevin Patel, the son who lives in Vancouver, wished to sponsor his family to enter Canada and become permanent...
British expats choose Far East to emigrate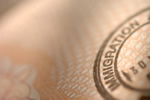 As reported by Expatriate Health Care, British expats are paying more attention to the Far East due to booming economies in nations such as Singapore and China. This is one of the conclusions from the new Quality of Life Index by NatWest International Personal Banking. The index indicated that higher salaries, better economic prospects...
Emigrant graduates cost Australia 450 million dollars in HECS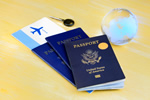 As reported by The Conversation, university graduates from Australia who move abroad to work for extended periods have deprived the nation of nearly $450 million of unpaid HECS debts ever since the payment programme was introduced in 1989. A study by Australian National University research scientists Tim Higgins and Bruce Chapman (who...