Relocation News - Emigrate UK
This is the category page for all Relocation news here on emigrate.co.uk, where you can view all the Relocation emigration news.
Meeting new friends in an unfamiliar country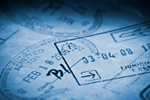 Making friends is one of the most important tasks after arriving in a new country. One of the advantages of moving overseas to take on a new, exciting job is that your work colleagues can be instant friends, thus alleviating the feeling of aloneness which affects many expats' early days on a new assignment. Once you've sorted out...
Hong Kong still popular after generation of expats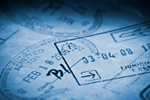 Surviving your first few months in Hong Kong as a newly-arrived expat is down to getting the right information. Hong Kong is still one of the most popular reassignments for expat professionals due to its unique atmosphere, history and position close by the vastness of mysterious mainland China. Networking is the key to success as well as...
Gulf States change direction towards the West and its investment potential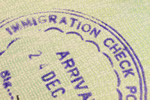 Since the introduction of VAT in the United Arab Emirates, it seems expats aren't worried about its effect but other developments are causing concern. Although the UAE is still a popular destination for expatriates eager to grow their careers and earn enhanced salaries, high rental charges and increasing international school fees are...
South Korea still an attractive option for expat professionals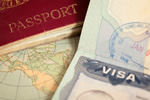 South Korea's buzzing capital of Seoul may not immediately spring to mind as an expat professional haunt, but its high-energy scene has a lot to offer. The energy in this fascinating city is almost palpable and is believed by locals to spring from the vitality emitted by its waterways and nearby mountain ranges. A popular legend tells...
Expat kids have better education and career prospects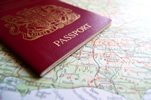 Expat parents worried their children may be disadvantaged in life by being 'third-culture kids' should rest easy, as the expat experience gives them an edge over their contemporaries back home. According to the American anthropologist and sociologist Dr Ruth Hill Useem who coined the 'third-culture kids' (TCK) term, the offspring...
Expats in China struggling to learn Standard Chinese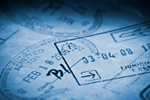 Given the soaring popularity of China as an expat destination, it's no surprise than more and more career-oriented professionals are trying their best to get to grips with the Standard Chinese language. Unfortunately, what's now known as standard Chinese is increasingly important for success in the 21st century, even although it's...
Pros and cons of Shenzhen versus Bangkok for expat startups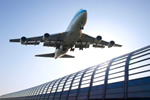 Over the past few years, Asia's popularity as a startup hub has grown, giving choices between major cities in several countries. Starting up a small business takes a lot of research and planning as well as a good dose of faith in your own abilities. Choosing the right location is essential and involves analysing the practicalities of...
Is Cape Town the answer for adventurous expat professionals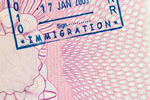 If you're looking to emigrate for work reasons and none of the usual destinations appeal, South Africa and its capital Cape Town might well tick your boxes. Relocation nowadays seems to concentrate on just a few well-known destinations, with massive salaries, upscale extras and high-flying career success the main draws. However, if a...
Is Greece really the pits for expats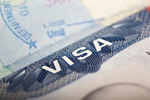 Does Greece really deserve its recent bad press as an expat destination? In a recent survey, Greece was rated as the worst place in the world for expat living for the fourth year in a row, with finance and family life the least acceptable to any right-minded expatriate tempted to give it a go. The survey is considered by many expats to be...
Pros and cons of favourite expat retirement destinations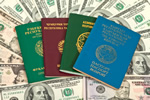 Planning the next adventure after shrugging off a former career is attracting an increasing number of Britons to overseas locations. Whether they're planning on an early retirement, staying the course until the state pension is due or considering entrepreneurship as the answer to financial pressures, more and more British retirees are...