Relocation News - Emigrate UK
This is the category page for all Relocation news here on emigrate.co.uk, where you can view all the Relocation emigration news.
Bangkok and Singapore inflation taking its toll on expat life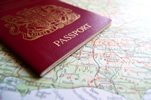 If the cost of living is an essential part of your emigration plans and you're thinking of heading to Asia, inflation in Bangkok and Singapore is running riot. Singapore has been a hub for ambitious expats for several decades, and was once a reasonably-priced destination favoured for its markets and the amazing quality and variety of...
Living the expat life in Mediterranean Turkey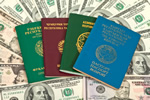 Living the Mediterranean lifestyle in Turkey is a new idea for would-be expats. Turkey and its favourite Mediterranean resort of Kalkan may not be as well-known as an expat haven as similar resorts in Spain, Italy and France, but the lifestyle is just as relaxing and more peaceful. The established international expat community may be...
Tips on choosing a second career as an expat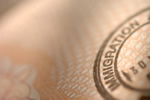 So you've decided on a career change, but how do you go about it? Changing your career may well be slightly scary, but life as an expat may well have that effect as it exposes professionals to talents they never realised they could use to build a new, more satisfying career. However, in order to make a success of a completely new...
Japan's mix of ancient and modern draws adventurous expats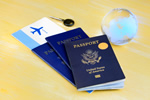 If you're captivated with Japan's fascinating history and unique culture, working in one of its major cities will be the experience of a lifetime. Japan is unique in the world for its culture and history, although living there may not be every would-be expat's dream. From the crowded mega-cities to the ancient remnants of its...
Experienced expat pilots required for South Korean low cost carrier startups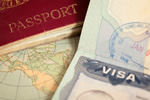 South Korea's new startup low cost airlines are facing pilot shortages. South Korea's new low-cost carriers are unable to get off the ground due to a shortage of qualified, experienced pilots. AeroK, Fly Gangwon and Air Premia are scheduled to start their operations either in 2020 or 2021, but are at present unable to fulfil official...
Shipping your home contents to your new country of residence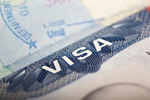 One of the worst aspects of every expat move overseas is arranging shipping for furniture and household items you can't bear to leave behind. A semi-permanent move overseas can be a nightmare as regards packing, crating, wrapping and shipping furniture, household goods and treasures accumulated over the years. Only a few decide to...
Why choose Vietnam for your new home country?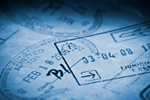 It seems Southeast Asia is now an accepted destination for expats looking for a new experience, but what's Vietnam got that makes it special? For Hollywood's finest, including movie directors as well as stars, the country's extraordinary scenery says it all, and has been featured endless times in smash-hit movies. For those expats...
Ten essential apps for first-time expats in China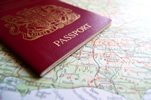 If you're heading for China, these 10 apps will help avoid mistakes and enhance your experience. To the vast majority of Westerners, China is one big mystery, notwithstanding endless coverage on TV and online. Becoming an expat in this vast, confusing land with its mysterious history and even more mysterious modern version of Mandarin...
What's special about Nanjing for expats fascinated with China?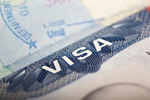 Nanjing lures expat professionals to its slower pace of life and impressive history and culture. In comparison with Beijing, Shanghai and the rest of China's massive cities, the Nanjing experience is one of peaceful trade-offs between ultra-modernism and the city's totally impressive heritage, charm and history. The city itself traces...
The reality of expat life in Ecuador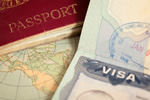 After years of being pushed by online international lifestyle marketers, expat life in Ecuador may not be all it's cracked up to be. A new 'tell it like it is' book on expat life in Ecuador may be about to expose the reality never mentioned by several international lifestyle marketers. For years, the country has been represented as...