Relocation News - Emigrate UK
This is the category page for all Relocation news here on emigrate.co.uk, where you can view all the Relocation emigration news.
Shenzhen set to overtake Silicon Valley in tech innovations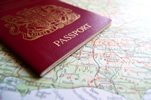 Shenzhen's rise as a new hub for innovation is now drawing increasing numbers of expat entrepreneurs from the West. Just two years ago, the Chinese city was already home to over a million foreigners, with the vast majority arriving from South Korea, Japan and India, as well as from the USA. Numbers have increased significantly from that...
Taking care of the practicalities before you retire overseas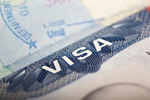 If you're looking to spend your retirement abroad, a certain amount of advance planning will make the transition far easier. Wherever you're heading, the first priority is getting the correct visa for your needs, whether your dream is lazing on a beach, volunteering or even starting a blog or online business. Right now, Britons can...
How to get an Indonesian retirement visa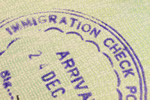 One of the trickiest tasks when deciding on the perfect overseas retirement haven is finding a suitable destination with visa requirements matching your financial status. Indonesia is a recent entry in the long list of countries worldwide considered suitable for expat retirees. It's a fascinating mix of cultures spread across an...
Britain now far less popular with EU expat professionals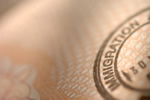 The Brexit effect has pushed the UK well down the list of the most popular destinations for expat professionals looking to relocate. For the first time, the UK is no longer in the top six best locations for talented expats looking to find jobs. According to a recent survey of over 10,000 professionals, Brexit is already damaging the...
Mexico wins out on low cost expat locations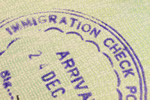 For would-be expats turning their backs on EU member states due to Brexit, Mexico may well be the answer. For many aspiring expats, including retirees and budding entrepreneurs, the cost of living is a major factor in their choice of destination. Building a new life in EU member state favourites such as Spain is now risky due to Brexit,...
Friendliest places for expat retirement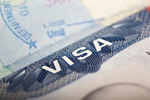 If you're determined to retire overseas to a warmer, less expensive country, one of the most important considerations is the ease of fitting in with the established expat community as well as with local people. Real estate, an affordable cost of living and acceptable healthcare standards and costs are three of the most important aspects...
Brits heading for Spain may have longer to arrange their departure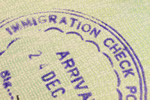 Brits hoping against hope they can leave the UK before Brexit wrecks their lives now have until December 2020 to settle in Spain, providing the UK agrees to the later date. Given that nothing's yet set in tablets of stone, it does seem would-be UK expats yearning for the Spanish lifestyle might have almost three full years before the...
Saudi tightens up on expat behaviour after public marriage proposal went viral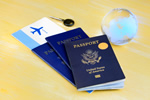 Saudi Arabia is still one of the world's most popular relocation destinations for expat professionals looking to live the high life in this ultra-modern desert landt. However, the recent tightening up of Saudi's behavioural laws is causing concern amongst established expatriates as well as those planning to make the move. The most...
Advice on getting the new UAE good conduct certificate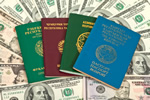 If you're about to travel to your new job in the UAE, here's how to get your mandatory document proving you've no criminal convictions. The mandatory new requirement for expats applying for work permits came into force on 4 February and is set to be stringently enforced. Dependent on where in the world you live, the bureaucratic...
Strategies for relocating to a successful high end career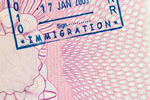 Even high-end expat professionals can have a hard time adjusting to their new positions overseas. It's far from easy to succeed as a high-end professional once you've left your home country's comfort zone, especially if you've relocated to a totally unfamiliar country in which you've no terms of reference as regards the norms of...