Relocation News - Emigrate UK
This is the category page for all Relocation news here on emigrate.co.uk, where you can view all the Relocation emigration news.
Is Shanghai simply too welcoming for expats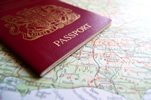 Approximately 150,000 expats call Shanghai home, with a recent report attempting to explain why the city is such a draw for foreigners and why they stay. The report suggests most expats arrive after being lured by attractive job offers, and once they've settled in they become fascinated by the duality of the giant city. Foreigners seem...
Suzhou survey identifies expatriate profiles across the city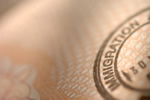 The major Chinese city of Suzhou is now increasingly popular with expats looking for positions in its multinationals and universities. By 2012, a quarter of a million expatriates were living and working in China's mega-cities, with the last several years' massive increase in foreign interest possibly doubling that number. Early...
Volunteering expats in Dubai now need permission to do good deeds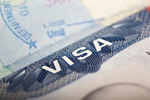 Expats heading to Dubai on reassignment are now prohibited from volunteering for community programmes and charity work unless they have official permission. A strict new law introduced by Dubai's ruler now forbid expats from volunteering for charity work and community programmes. The new legislation forces charities and community...
Expat professionals with families in Amsterdam priced out of international schools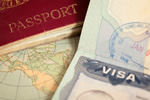 Due to the soaring popularity of Amsterdam as an expat professional destination, schools in it's Amstelveen district will soon have a majority of English-speaking pupils. Local media are reporting that Dutch schools in the district will soon have few Dutch-speaking children in their classes, as the area is now overrun with expatriate...
Practical tasks for expats relocating from the Netherlands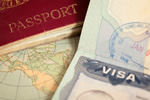 If you're relocating from the Netherlands for personal reasons or have accepted a job in another country, there's a long list of must-do's before you leave. For expats relocating due to a decision by an employer, the company should be able to take charge of many of the boring everyday tasks necessary to make the move straightforward....
Saudi Arabia launches major job creation strategy for expats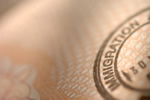 As part of a major job creation drive, Saudi Arabia is to open up some 210,000 positions to expat workers. According to Saudi's General Authority for Statistics (GaStat), the Kingdom will create over 350,000 new jobs in the near future. Around 140,000 will go to Saudi citizens, with the remainder earmarked for foreign workers in the...
Poor quality of UK city life is causing expat shift to Europe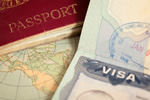 Expats are choosing relocations to European cities rather than to the UK due to British cities' poor quality of life. Europe is now the destination of choice for international assignments, with the Austrian city of Vienna taking top place in the latest Mercers Quality of Living survey for its high rating on personal safety, its strong...
Guidance for UK expats on becoming French citizens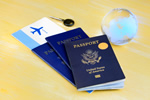 Although an increasing number of UK expat living in France are applying for French citizenship, it's still a confusing process. The numbers of Britons applying to become French citizens has risen tenfold over the past three years, mostly as a result of Brexit. Securing their futures in their country of choice is now a priority, but...
Netherlands offers one stop shop and tax relief to British firms and expat entrepreneurs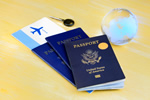 The Netherlands is ratcheting up its campaign to attract British businesses post Brexit. A business-friendly climate, tax breaks and an English-speaking population are all being cited in an attempt by the Netherlands government to attract established British businesses and start-up entrepreneurs to its shores. With just under a year to go...
Expats warned to watch out for Amsterdam real estate scams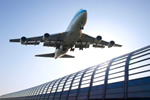 New expat arrivals in the Netherlands are being warned to look out for real estate fraudsters, especially in Amsterdam. The government of the Netherlands is seriously concerned over the increase in scams and fraud related to real estate, with newly-arrived expats seen as easy targets by the crooks involved. Basic warnings include the old...