Asian tiger economies reach out to expats in Hong Kong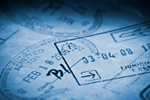 The Asian dream may well be over for thousands of expat professionals due to China's recent moves in Hong Kong.
The shockwave of China's final takeover of Hong Kong has seen thousands of expat professionals in the financial sector reaching out to other Asian destinations. Until China's latest moves against the former British colony and world financial hub, moving to Singapore, Taiwan, Japan and other Asian tiger states was unheard of, mainly due to the iconic Hong Kong lifestyle, top salaries and tax advantages, all of which are now just a memory.
Even although making the right relocation decision in the midst of the pandemic isn't easy, a steady increase in enquiries is overtaking the former 'wait-and-see' attitude of the many financiers still on the island. Interest is being expressed in Japan, Taiwan and Singapore as well as in opportunities in the UK. In addition, several foreign governments have been actively persuading top financial talent to relocate, with the activity part of their official stance on China's new security legislation.
Taiwan's expectation of attracting top talent is being exacerbated by the state's desire to also provide a safe haven for Hong Kong capital at risk of being hoovered up by China, whilst Japan is positioning itself for Tokyo to become a leading world financial hub staffed by leading financial expertise. Although Singapore has its own issues at present, attracting high-level financial expertise is important for its own development. At present, its European banks are receiving both external and internal enquiries as to relocation opportunities for Hong Kong-based financial experts.