Canada voted best for Brit expats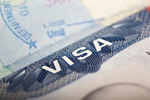 For British would-be expats looking for a home from home outside Europe, Canada comes highly recommended by those who've been there and done that.
Even although the news for British expats as regards their rights to remain in EU member states seems more reassuring, many of those still in the UK who simply don't trust Boris Johnson are considering non-European destinations. Traditionally, Canada has been a favourite for Britons due to its liveability and use of the English language, and a recent survey has ranked the country as the most attractive outside the EU.
Canada's political stability is now winning it multiple points in the race to attract expat talent, along with its clean air, low crime rates and free healthcare. Other factors under consideration by the survey's authors include access to leisure facilities and social networks, infrastructure, air quality, utilities, housing and the all-important personal safety and security ranking. Other positives include a strong economy, a focus on entrepreneurship, a booming industrial climate and, for expats from the European mainland, its bilingual setting of French as well as English.
As regards relocation, Toronto is the favourite city for immigration in spite of its challenging extreme weather conditions. Its government is concentrating on infrastructure investment as a means to cement its position as a world-class urban environment. Public transport is being modernised, green measures are being taken and the city's social infrastructure is being brought up to date. Canada's international expat community of just under seven million is split between UK nationals and arrivals from India and China, with Canada hosting the highest percentage of incomers in the G8 nations as a result.