Germany News - Emigrate UK
This is the category page for all Germany news here on emigrate.co.uk, where you can view all the Germany emigration news.
EU member states enticing expat professionals with tax cuts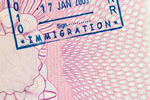 European countries are promising low taxes for wealthy UK would-be expats considering relocation. According to a recent study, a British professional earning an average of 250,000 euros in an overseas job would pay more tax and social security contributions were he working in the UK than he or she would in no less than five European...
Tax breaks and added perks aim at attracting City bankers to Europe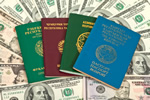 If you're a financial services professional planning to relocate to Europe either before or after Brexit, you're likely to keep more of your salary than your UK counterparts. New analysis has shown bankers and financial services professionals will benefit from certain personal tax sweeteners after their employers have relocated to new...
Brit expats in Germany meet to discuss their ongoing plight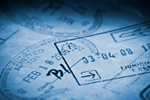 A group of long-stay UK expat professionals living and working in Germany met recently to discuss their serious concerns over both Brexit negotiating teams' lack of understanding of their situation. Statistics show some 100,000 British expats are at present living and working in Germany, all of whom are totally confused as to the...
Why expats in Germany don't learn German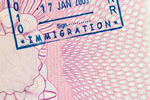 Debates are taking place across Germany as to why a high number of expatriate workers are not interested in learning the local lingo. A recent statement in the German parliament by Christian Democrat lawmaker Jens Spahn condemned Berlin residents who communicate in English as elitist provincial hipsters. The comment sparked a countrywide...
More than 300,000 Poles to move to UK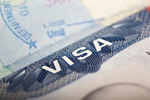 A survey carried out in Poland has learnt that 1.2 million people from the Eastern European country want to emigrate in the next year, with Germany and the UK being the first and second most popular choice of destination respectively. Poland's Employment Service, which carried out the survey, described the number of Poles planning to...
Greater number of Israelis seeking emigration to Europe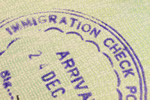 The number of Israelis thinking about emigrating is on the rise due to the frequent Palestinian wars, insecurity and bad economic conditions.\\r\\nIsraeli publication The Marker recently published an article revealing that around 150,000 Israelis hold a European passport. \\r\\nBack in December 2012, daily publication Haaretz revealed that 37...
Skilled worker shortages in Germany give migration opportunities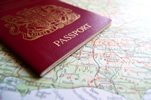 A report by the German Federal Employment Agency has identified 19 job sectors suffering shortages due to a lack of skilled local applicants. The report states that the healthcare and tech sectors are the worst affected by local skills shortages, and adds that vacancies are taking an unacceptably long time to fill. Jobs available span a...
OECD ranks Germany number two in migrant destination list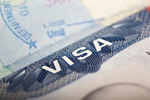 According to a recent survey of the year 2012, Germany is now the world's second-most popular permanent migrant destination, overtaking Canada and the UK after jumping from 12th place in 2009. Although the USA still heads the list, it's believed that Germany's sudden rise is due to the arrival of a large number of migrants from...
Berlin to lure talented UK youngsters with apprenticeship scheme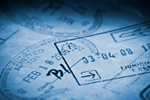 Angela Merkel's administration is planning to offer young Britons generous package deals to take up apprenticeships in German companies. The German government is set to launch its plans to persuade Britons aged between 18 and 35 to emigrate and join all-expenses paid apprenticeships lasting for three years. The scheme aims to fill the...
Merkel urges Germans to accept immigration policy changes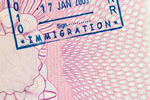 In a game-changing speech delivered earlier this week German chancellor Angela Merkel urged the German people to face up to the hard facts of essential changes in immigration policy. Merkel's speech at a government-backed conference focused on Germany's demographic challenges and the social legacy of unchecked immigration over...