Germany News - Emigrate UK
This is the category page for all Germany news here on emigrate.co.uk, where you can view all the Germany emigration news.
Mismanaged pandemic kills expat appetites for London luxury property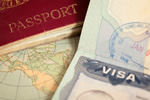 Germany is now taking over as a safe haven for expats and foreigners investing in property. For many years, wealthy British expats as well as investors from China and the Gulf States have kept London's luxury property market on a rolling boil, but Germany is now taking over as the West's prime real estate market. The British capital...
Expats and German citizens sticking to the rules and beating the virus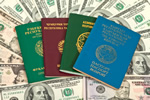 If you're planning a move to Germany or are already living its expat life, you'll be well aware you're one of the lucky ones. According to recent research, Germany is the second safest country in the world as regards the risk of catching the coronavirus. All across the world, residents and expats alike are fearing the virus will...
Brits rush for dual EU nationality in order to retain free movement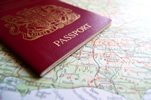 Predictions that huge numbers of Brits desperate to retain EU free movement would become dual citizens are now coming true. Perhaps the most controversial issue during the run-up to the Brexit vote was that of free movement, whether for work or personal purposes. Britons with holiday homes in Europe, expat retirees with families still...
Frankfurt as a destination for expat professionals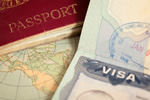 If you're still planning to emigrate after the pandemic dies down, the German city of Frankfurt offers opportunities for expat professionals. In many would-be expats' minds, the major German cities tend towards strict rules, regulations, stiff upper lips and a language that's impractical as well as almost impossible to learn. As...
Deadly coronavirus pandemic forces Europe to close down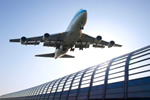 Europe is shutting down as the pandemic takes over. Brits who've planned to leave the UK for an EU member state by the end of this year may have to either cancel or delay their departure due to the seemingly uncontrollable spread of the coronavirus pandemic. It's not just those heading to the EU who're affected, as many other...
Expat professionals saving money by choosing smaller German cities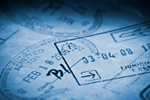 Germany's major cities have been expat professional hubs for several decades, but living in the fast lane is now an expensive exercise for locals as well as incomers. Expats who're able to live happily outside glittering financial metropolises and save money as a result have a number of equally attractive smaller cities to choose...
Facing up to learning German as a newly arrived expat professional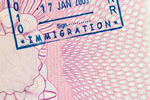 British expats heading to Europe seem to believe the English language is spoken fluently across all the EU member states. English may well be the international language of commerce, air transportation and many other professional sectors, but if expats are heading to a new job in Germany they're in for an unpleasant shock! The country is...
Five top German cities for ambitious expats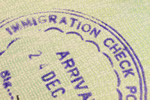 If you're a qualified, experienced expat professional, the world's your oyster as regards relocation, with Germany one of the better options. The home of a good selection of multinational companies as well as a relatively familiar cultural environment for expats, Germany and its major cities give plenty of choice for a successful...
Dealing with loneliness in Germany as a newly-arrived expat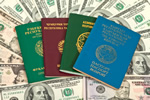 Germany is considered to be a popular destination for career-hungry expats, but living and working in its big cities can result in loneliness and a lack of human contact. It's no surprise that Germany's industrial heartlands crop up in many annual surveys as good places for expat professionals to gain experience, but even career...
Priorities for new expat arrivals in Germany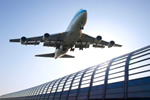 Once you've accepted a new job or university course in Germany and arrived at your temporary accommodation, you've hopefully got a week or so to sort out the necessities of life in a strange land. Looking for a suitable apartment is a basic priority, especially as affordable rentals are in high demand in all German cities. Once...