Germany News - Emigrate UK
This is the category page for all Germany news here on emigrate.co.uk, where you can view all the Germany emigration news.
Facing up to learning German as a newly arrived expat professional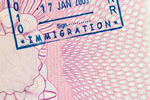 British expats heading to Europe seem to believe the English language is spoken fluently across all the EU member states. English may well be the international language of commerce, air transportation and many other professional sectors, but if expats are heading to a new job in Germany they're in for an unpleasant shock! The country is...
Five top German cities for ambitious expats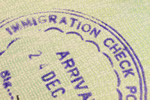 If you're a qualified, experienced expat professional, the world's your oyster as regards relocation, with Germany one of the better options. The home of a good selection of multinational companies as well as a relatively familiar cultural environment for expats, Germany and its major cities give plenty of choice for a successful...
Dealing with loneliness in Germany as a newly-arrived expat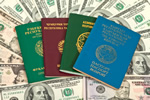 Germany is considered to be a popular destination for career-hungry expats, but living and working in its big cities can result in loneliness and a lack of human contact. It's no surprise that Germany's industrial heartlands crop up in many annual surveys as good places for expat professionals to gain experience, but even career...
Priorities for new expat arrivals in Germany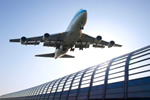 Once you've accepted a new job or university course in Germany and arrived at your temporary accommodation, you've hopefully got a week or so to sort out the necessities of life in a strange land. Looking for a suitable apartment is a basic priority, especially as affordable rentals are in high demand in all German cities. Once...
What not to do as a newly-arrived expat in Germany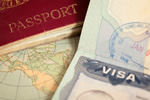 If you're heading to Germany for the first time as an expat, it pays to learn the do's and don'ts of fitting in to the local culture. Germany is a popular destination for expats determined to advance their careers, but many find its culture tricky to understand due to its many rules. Germans are seen as inflexible and sometimes...
Expat professionals in Germany to benefit from ECG ruling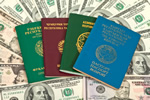 If you're heading off for a new assignment in Germany, you'll need to know about the European Court of Justice's recent ruling on working hours and conditions. Earlier this week, the ECG voted a landmark ruling into law, specifying that all EU member states must ensure their employers set up accessible, reliable and objective means...
How to live a budget life in pricey Munich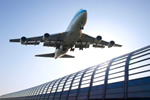 Known worldwide as one of the most expensive German cities for expats, Munich is still a popular destination for those determined to live cheaply. Given that the majority of expat city surveys are aimed at readers with enough funds to get by in the world's most expensive hotspots, it's amazing that a good number of expats can still...
Settling in as an expat professional in Germany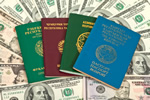 For many expats the move to Germany has been highly successful, but most hit drawbacks when they first arrived. Let's face it, wherever you're heading, life as an expat is likely not to live up to your exact expectations, at least not in the short term. Moving to Germany is no exception to this rule, with getting used to your new home...
Retiring in Germany for US would-be expatriates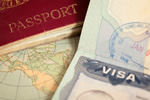 Germany may not be an obvious destination for expat retirees, but American pensioners are enjoying everything it has to offer. Although British expat retirees tend to head for warm or even tropical locations, perhaps due to the miserable UK weather patterns, retirees from the USA are more than happy to consider Germany for its reasonable...
City of London expats have huge choice of new locations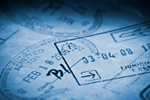 Which European capital to choose if you've no confidence in post-Brexit Britain? As Brexit creeps closer with no solution in sight, long-term professionals working in the City of London may well be considering which European capital is the best destination for their talents. The rush of financial companies to exit before Brexit is...