Germany News - Emigrate UK
This is the category page for all Germany news here on emigrate.co.uk, where you can view all the Germany emigration news.
Expat professionals in Germany to benefit from ECG ruling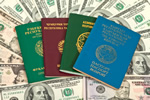 If you're heading off for a new assignment in Germany, you'll need to know about the European Court of Justice's recent ruling on working hours and conditions. Earlier this week, the ECG voted a landmark ruling into law, specifying that all EU member states must ensure their employers set up accessible, reliable and objective means...
How to live a budget life in pricey Munich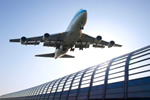 Known worldwide as one of the most expensive German cities for expats, Munich is still a popular destination for those determined to live cheaply. Given that the majority of expat city surveys are aimed at readers with enough funds to get by in the world's most expensive hotspots, it's amazing that a good number of expats can still...
Settling in as an expat professional in Germany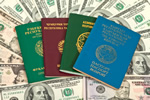 For many expats the move to Germany has been highly successful, but most hit drawbacks when they first arrived. Let's face it, wherever you're heading, life as an expat is likely not to live up to your exact expectations, at least not in the short term. Moving to Germany is no exception to this rule, with getting used to your new home...
Retiring in Germany for US would-be expatriates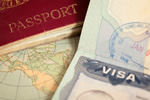 Germany may not be an obvious destination for expat retirees, but American pensioners are enjoying everything it has to offer. Although British expat retirees tend to head for warm or even tropical locations, perhaps due to the miserable UK weather patterns, retirees from the USA are more than happy to consider Germany for its reasonable...
City of London expats have huge choice of new locations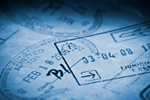 Which European capital to choose if you've no confidence in post-Brexit Britain? As Brexit creeps closer with no solution in sight, long-term professionals working in the City of London may well be considering which European capital is the best destination for their talents. The rush of financial companies to exit before Brexit is...
Brit and German unis join together to save EU research grants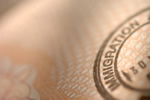 A famous UK university is working with its German equivalent to get round the Brexit effect on EU research funding. The threat to UK universities' EU research funding caused by Brexit could recede due to a plan by two leading world universities, with academics in the UK have fearing the ending of EU research grants ever since the...
Cultural no-nos for expats heading to Germany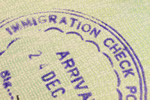 One of the most difficult aspects of taking on a new job overseas is getting through the first few months without committing cultural sins of omission. Wherever your relocation destination, it's certain that office and personal protocol isn't the same as in the home country. Even in first-world Germany, cultural dos and don'ts can...
Expat professionals giving Germany a miss due to unfriendly locals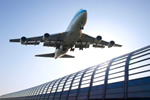 Many expat professionals find Germany an attractive proposition for career advancement, but wish the locals were friendlier. If quality of life is an essential in the wish-list for relocating overseas, it might be wise to give Germany a miss, according to a recent survey, especially if you're taking your family along. Present day high...
Unexpected destinations for adventurous expat millennials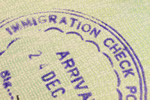 Whilst the old saying 'all that glitters isn't gold' should be kept in mind, a few unexpected destinations are expanding the choice for would-be expats. If you're looking for more to your chosen expat destination than just hanging out in bars and cafes, modern technology can give information on less obvious locations as well as...
British expats in Germany rush for German citizenship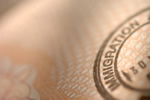 Record numbers of Britishers living and working in Germany have now taken up German citizenship. German authorities are reporting a significant increase in the number of UK expats who've now taken up German citizenship and are citing Brexit as the reason. Last year, a record number of 7,493 holders of British passports became Germans, a...