Germany News - Emigrate UK
This is the category page for all Germany news here on emigrate.co.uk, where you can view all the Germany emigration news.
Local French communities mourning the Brexit loss of Brit expat councillors and voters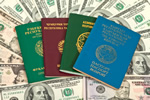 British expats living in Europe are still angry over losing their rights to vote along with their EU citizenship and freedom of movement. As the entire world attempts to adjust to a seemingly never-ending 'new norm' due to the coronavirus pandemic, British expats living and working in EU member states are still trying to come to terms...
What's Germany got to offer the determined expat professional?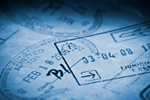 Germany is now proving popular with expats eager to grow their careers, but what makes it a favourite for upwardly mobile professionals? It seems expats are dividing their opinions of this important European member state, with some fitting in well to a more regulated environment and others seeing the country as possibly too fixed in its...
Expats in Germany advised as to changes now in place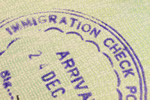 If you've just arrived in Germany to take on a new job or are planning to relocate in the near future, these newly-announced changes might be good news. Nowadays, not everything which is announced by world governments is coronavirus-related, with a few new rules actually seeming to be sensible and constructive. However, for expats...
Educating your expat kids in Germany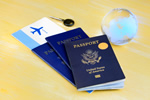 One of the most important aspect of emigration along with a young family is the quality and cost of education in your destination country. If you're heading for Germany, you'd expect high standards of education as well as being able to access it for free. You wouldn't be disappointed, as all Germans are rightly proud of their...
Expat arrivals in Germany confused over dual healthcare insurance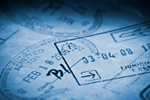 If you're heading to Germany to take on a new job, health insurance is high on the must-do list. The major issues of moving to a new country include adjusting to an unfamiliar culture, learning a new language and taking on board new laws and regulations. Once you've actually arrived and are settling into your new routine, you'll be...
Mismanaged pandemic kills expat appetites for London luxury property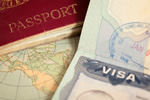 Germany is now taking over as a safe haven for expats and foreigners investing in property. For many years, wealthy British expats as well as investors from China and the Gulf States have kept London's luxury property market on a rolling boil, but Germany is now taking over as the West's prime real estate market. The British capital...
Expats and German citizens sticking to the rules and beating the virus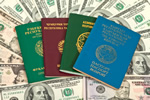 If you're planning a move to Germany or are already living its expat life, you'll be well aware you're one of the lucky ones. According to recent research, Germany is the second safest country in the world as regards the risk of catching the coronavirus. All across the world, residents and expats alike are fearing the virus will...
Brits rush for dual EU nationality in order to retain free movement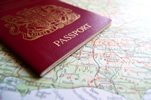 Predictions that huge numbers of Brits desperate to retain EU free movement would become dual citizens are now coming true. Perhaps the most controversial issue during the run-up to the Brexit vote was that of free movement, whether for work or personal purposes. Britons with holiday homes in Europe, expat retirees with families still...
Frankfurt as a destination for expat professionals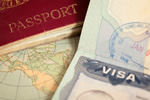 If you're still planning to emigrate after the pandemic dies down, the German city of Frankfurt offers opportunities for expat professionals. In many would-be expats' minds, the major German cities tend towards strict rules, regulations, stiff upper lips and a language that's impractical as well as almost impossible to learn. As...
Deadly coronavirus pandemic forces Europe to close down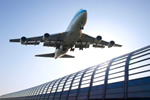 Europe is shutting down as the pandemic takes over. Brits who've planned to leave the UK for an EU member state by the end of this year may have to either cancel or delay their departure due to the seemingly uncontrollable spread of the coronavirus pandemic. It's not just those heading to the EU who're affected, as many other...