New Zealand News - Emigrate UK
This is the category page for all New Zealand news here on emigrate.co.uk, where you can view all the New Zealand emigration news.
Nez Zealand annual migration rises to record high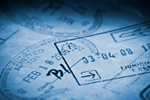 New Zealand's yearly net migration hit a record high in January as fewer Kiwis headed for Australia, while the number of Indian students arriving continued to rise. The net migration of new arrivals increased from 4,100 in December to 5,500 in January on the back of two months of falling numbers. Meanwhile, the annual net inflow to the...
New Zealand and Canada chasing Irish workers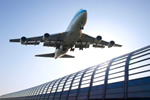 New Zealand is seeking out Irish construction workers, while Canada is set to issue up to 10,000 working holiday visas to Irish citizens over the course of 2015. Migration specialists VisaFirst.com, which said that around 20,000 Irish citizens have moved to New Zealand in the past five years, revealed the country was looking to Ireland to...
Australians emigrating to London to fill paramedic vacancies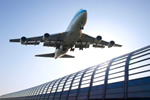 More than 150 qualified paramedics from Australia have moved to London and begun work as a result of the high number of vacancies in the position in the English capital. Sydney's Channel 7 station declared that it was "Aussies to the Rescue" in its headline on Monday 26 January, the day the works officially started their new jobs, in...
New Zealand: Annual migration at record high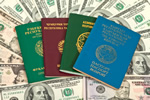 Annual migration in New Zealand has spiraled to a new high of just under 50,000, well above the number hit during the peak migration period 10 years ago. More New Zealanders are returning from Australia in search of work at home, while a higher number of international students are looking to stay in the country on a more long term basis....
New Zealand First misses boat as Keys wins third straight term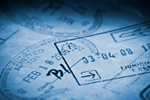 In spite of a tough campaign by the opposing anti-immigration party New Zealand First, the centre-right National Party led by John Key has easilyl secured a third successive term in office. The opposition campaign focused on limiting New Zealand's soaring immigration figures, claiming that local jobs were being lost to migrants and house...
New Zealand jobs fairs in Australia plan to claw back skilled Kiwis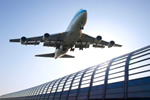 New Zealand's National Party is planning to set up job fairs in major Australian cities aimed at enticing skilled expat New Zealanders back into the home country employment market. As the fight to form the next New Zealand government ramps up, a statement by the National Party promises that, if re-elected, it will organise jobs fairs in...
Continued rise in Kiwi immigration totals sparks political fight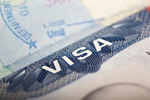 Continuing the trend of startling monthly rises since the beginning of 2014, last month's New Zealand immigration figures now stand at the highest total for 11 years. The rise in net migrant gains over the last seven months has already led to mutterings in sectors of several Kiwi political parties, with last's months net of 4,500...
New Zealand government offers new immigration advisor guide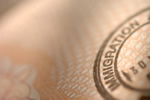 A new guide aimed at would-be immigrants to New Zealand is focusing on the need for those seeking visas to apply only via licensed immigration consultants. The Guide to Licensed Immigration Advisors is being issued after reports of fraud by unlicensed immigration firms preying on would-be migrants. The guide is being issued in several...
NZ government states no immigration rule changes in spite of migrant surge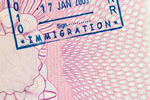 In spite of a surge in the numbers of migrants entering the country, the New Zealand government has no plans to change immigration rules. New Zealand's Prime Minister John Keys stated earlier this week that the country's economy is growing steadily, with its labour market suffering severe skills shortages as a result. Unemployment is...
OECD recommends cut on low skilled and working holiday visas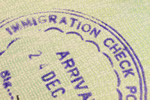 A recent report from the Organisation of Economic Cooperation and Development is recommending the tightening of controls over the numbers of working holiday and low-skilled visas granted by its member states. Concern over high youth unemployment in many of the 34 OECD member states has prompted the organisation to warn against giving...