New Zealand News - Emigrate UK
This is the category page for all New Zealand news here on emigrate.co.uk, where you can view all the New Zealand emigration news.
Brits getting out of London are heading for New Zealand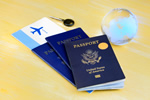 If you're desperate to get out of London in the general direction of New Zealand, now's the time to bag a post-lockdown property in these stunning islands. As New Zealand reduces its stringent covid-19 restrictions on viewing property, real estate agents are already listing two viewings per day for a wide choice of available property....
Identifying home as a serial expat travelling between two destinations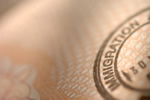 How do serial expats cope with continually moving between several destinations? Wherever in the world expats decide to live, the feeling of 'home' is an important part of settling in and adjusting to a new culture and new experiences. For long-stay expatriate professionals, it's all part of the game but, for those staying for a few...
Oz and Kiwi expats clash over their countries' relative merits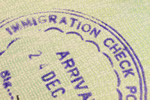 Expats are taking sides between Australia and New Zealand as to which destination is best. For would-be expatriates heading to the other side of the world, there's a practical choice between Australia and New Zealand, but if both country's own expatriates can't agree, what's a totally confused foreigner planning the rest of his or...
Starting a new life as an expat medical professional in New Zealand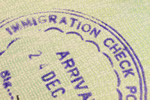 New Zealand is a familiar expat destination, especially after its glorious scenery starred in the immensely popular Lord of the Rings movie trilogy and is prequel The Hobbit. Although many Westerners may not realise this stunning country was once the prime destination for Britons looking for a new life overseas, New Zealand has been...
Pros and cons of New Zealand as a UK expat retirement destination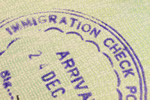 Would-be expats are urged to research potential destinations online before choosing the most suitable, but it's often difficult to determine between click-bait and the reality of living in an unfamiliar land. Whether it's for a new job or retirement purposes, rule number one when deciding where to settle is to be able to distinguish...
Expats in New Zealand now facing poverty due to soaring costs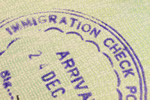 Is New Zealand now far too expensive for all but wealthy expatriates? For decades, New Zealand was a favourite expat destination for Brits as well as incomers from many other world countries, but reports of its soaring cost of living are now suggesting its reputation is shot. In the main, the majority of expat arrivals in the stunningly...
Travelling as a young and single female expat in New Zealand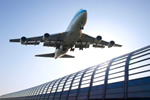 For younger female expats, travelling solo and living alone doesn't have to be a problem provided you avoid certain countries. In 2019, expatriating and even travelling solo as a lone female isn't as risky as in the past, as all the info needed to stay safe is online. Regular surveys give detailed coverage of the safest countries in...
Saudis and Kiwi expats come together over Christchurch terror attack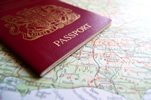 New Zealand expats in Saudi Arabia are comforted by Saudi citizens' reactions to the tragic Christchurch terror attack. Saudi Arabia is a popular destination for expat professionals from New Zealand, all of whom were devastated and angered by the news of last week's terrorist attack in Christchurch. Many acknowledge the modern world...
Expats in Amsterdam warned about rental property scammers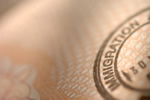 The Netherlands is the new, hot destination for millennial expats looking to find their niche in the start-up scene, but care should be taken to avoid being scammed when you first arrive. New arrivals are urged to remember all that glitters isn't gold, especially when they're attempting to find an affordable rental in a reasonable...
Advice on buying a home in New Zealand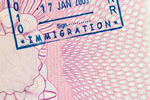 Buying a new home in New Zealand is the goal of the majority of expats arriving to live, work or invest. Although home ownership doesn't guarantee residency in New Zealand, it's still the preferred option for many of those who've arrived to work and are now planning on staying long-term. It's easy to fall in love with the islands...