New Zealand News - Emigrate UK
This is the category page for all New Zealand news here on emigrate.co.uk, where you can view all the New Zealand emigration news.
Expats in New Zealand now facing poverty due to soaring costs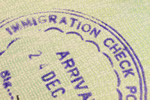 Is New Zealand now far too expensive for all but wealthy expatriates? For decades, New Zealand was a favourite expat destination for Brits as well as incomers from many other world countries, but reports of its soaring cost of living are now suggesting its reputation is shot. In the main, the majority of expat arrivals in the stunningly...
Travelling as a young and single female expat in New Zealand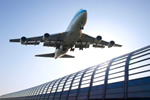 For younger female expats, travelling solo and living alone doesn't have to be a problem provided you avoid certain countries. In 2019, expatriating and even travelling solo as a lone female isn't as risky as in the past, as all the info needed to stay safe is online. Regular surveys give detailed coverage of the safest countries in...
Saudis and Kiwi expats come together over Christchurch terror attack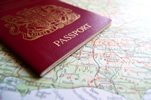 New Zealand expats in Saudi Arabia are comforted by Saudi citizens' reactions to the tragic Christchurch terror attack. Saudi Arabia is a popular destination for expat professionals from New Zealand, all of whom were devastated and angered by the news of last week's terrorist attack in Christchurch. Many acknowledge the modern world...
Expats in Amsterdam warned about rental property scammers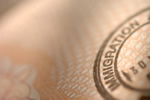 The Netherlands is the new, hot destination for millennial expats looking to find their niche in the start-up scene, but care should be taken to avoid being scammed when you first arrive. New arrivals are urged to remember all that glitters isn't gold, especially when they're attempting to find an affordable rental in a reasonable...
Advice on buying a home in New Zealand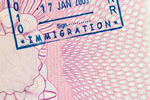 Buying a new home in New Zealand is the goal of the majority of expats arriving to live, work or invest. Although home ownership doesn't guarantee residency in New Zealand, it's still the preferred option for many of those who've arrived to work and are now planning on staying long-term. It's easy to fall in love with the islands...
New Zealand bans property sales to mega wealthy expat investors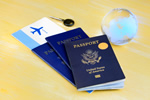 In a surprise turn-around, the New Zealand government is expected to ban all real estate sales to expat billionaire investors. The ultra-rich aren't at all happy about the new ban prohibiting them from purchasing overseas boltholes, and aren't shy about making their views known. Californian billionaire Ric Kayne has issued a warning...
New Zealand skill shortages need multi focused solutions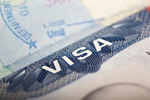 New Zealand businesses will struggle to grow if immigration law is tightened. Rumours that New Zealand lawmakers are considering the tightening of immigration rules are causing concern within companies needing to import top talent from overseas. The IT sector is especially worried, as a lack of talented expat experts could have...
New Zealand tempts expat teachers with hefty relocation grants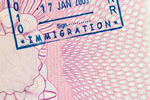 New Zealand's relocation grant for experienced teachers is proving a massive incentive. A new initiative aimed at encouraging applications from international expat teachers and Kiwi teachers working overseas is being received with enthusiasm by the teachers themselves and by recruitment companies. Relocation grants of $5,000 can be...
Lack of skilled expat professionals holding back New Zealand growth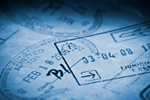 Following a slump in the recruitment of skilled expat professionals, it's feared New Zealand businesses will miss out on growth potential unless the present dearth of the brightest and best is reversed. A leading New Zealand recruitment company is warning a combination of fewer expat experts and the government's projected tightening...
Expats safe from NZ ban on foreign property purchases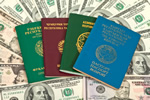 New Zealand's new ban on foreign property purchase won't include expats with permanent residency. In a bid to cool New Zealand's overheating property prices, the newly elected government will ban foreigners from investing in the country's residential property market. Over several years, house prices in New Zealand have soared to...