France News - Emigrate UK
This is the category page for all France news here on emigrate.co.uk, where you can view all the France emigration news.
How to live the good life in France whilst ignoring Brexit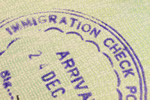 Putting aside the Brexit issue, is it still possible to live the good life in France? France has always been a favourite destination for expats fleeing the UK's miserable weather and contentious political scene, and is even more so now during the run-up to Britain's exit from the EU. Adding on the UK government's chaotic attempts to...
Finding a job in France as a newly arrived expat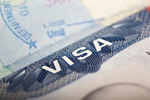 If you're determined to exit the UK on a permanent basis before Brexit finally kicks in at the end of this year, keeping ahead of the ever-changing news about the pandemic is essential. No-one's certain how the pandemic will have changed Europe, although it's certain the bloc's economy as a whole will still be struggling at the...
New expats in Spain shocked at sudden price increases for fruit and vegetables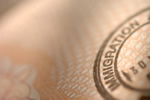 Life's just not getting any easier for British expats in Spain! Between the still unsettling negotiations over Brexit and the coronavirus pandemic, for long-term expats in Spain and those who've planned to move later this year the future isn't exactly bright. For would-be British retirees hoping for a lower cost of living, the...
Brits rush for dual EU nationality in order to retain free movement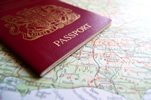 Predictions that huge numbers of Brits desperate to retain EU free movement would become dual citizens are now coming true. Perhaps the most controversial issue during the run-up to the Brexit vote was that of free movement, whether for work or personal purposes. Britons with holiday homes in Europe, expat retirees with families still...
City or country is the choice for Brit expats heading to France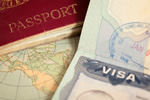 If you've had enough of Brexit, the pandemic and the prospect of hard economic times ahead, starting a new life in France might be the answer. For those would-be British expats who're in a hurry to start their new lives, France has always been an attractive option as it's literally on the doorstep and offers a certain familiarity as...
Pros and cons of buying your very own French castle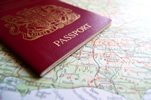 If you're dreaming about buying a dilapidated castle in France, checking what you're letting yourself in for is advised! Brick for brick, castles in France cost less than a three-bedroomed house in, say, Luxembourg, and are far more charming and historic. Leaving aside little details such as the cost of central heating, it's quite...
Abandoned villages for sale now trending for expat adventurers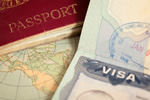 Which is the best European country in which to buy an entire abandoned village to renovate? Whichever European country came up first with the unique idea to sell off entire, abandoned villages as well as individual properties for total renovation, it started a trend now spreading all over Europe's rural regions. Rural depopulation had...
Advice for Brit expat drivers during the Brexit transition period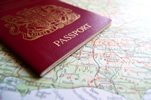 For established British expats and would-be new arrivals, the Brexit effect on driving in the EU needs to be understood. Firstly, almost everyone now knows that, until December 31 this year, everything as regards freedom of movement, healthcare and so on is still mostly set in tablets of stone. After that, it's anyone's guess what the...
Buying a French ruin and making it home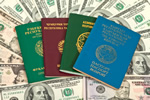 If you're planning to relocate to France in a hurry, you've two choices – buy a new property or live in a camper van until you've renovated your very own dream villa. Falling in love with a French ruin is commonplace amongst British would-be expat retirees who've had DIY experience in the home country. However, finding a...
Is support available for expats caring for family members in France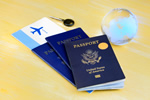 One dilemma which can cause consternation amongst family members who've emigrated to France is that of caring for an elderly parent or relative who's no longer able to manage on his or her own. Emigrating for whatever reason often means leaving older relatives who're able to take care of themselves for the foreseeable future, but...