France News - Emigrate UK
This is the category page for all France news here on emigrate.co.uk, where you can view all the France emigration news.
Expatriate guide to the French healthcare system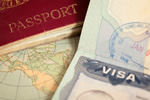 For expats heading to France, a major benefit is the French healthcare system, ranked first in the world by the WHO. Whatever the reasons for emigrating to an unfamiliar land, one major concern for would-be expatriates is the quality of healthcare available and its cost. For those heading for France, its healthcare is rated first in the...
Expats helping expats feel at home in France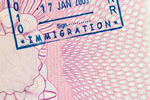 Moving to France can be the most exciting move of your entire life, but what to do when the excitement wears off? One aspect of emigrating which seem to be ignored is the fact that, wherever in the world they're living, people need people. Wherever you've come from and wherever you've landed, exchanging brief, bilingual 'good...
How to make a go of expa life in Paris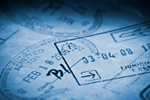 If living and working in Paris is your dream, understanding the city and its diverse culture will help it become reality. Known as the City of Lights, Paris is one of the world's most loved and most visited cities for its sheer beauty, its magnificent history and heritage and its dynamic present day personality. It's also home to a...
Detailing the French healthcare system as it applies to expats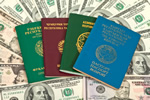 One advantage of choosing France as your expat retirement haven is the high quality of its healthcare. Judged as one of the best in the world by no less than the World Health Organisation, France's healthcare services are now accessible to expat retirees on a payment-sharing basis. Since a rule change in 2016, the system allows for...
Expat pensioners in France under threat of being thrown out due to income reuirements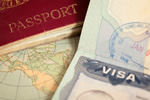 A warning about strict income tests has been issued to UK expats already living and working in France and those planning to do so in the near future. Despite the present uncertainty about Brexit and France's previous request that all British expats get their cartes de sejour, it seems the French government is already forcing Brits whose...
Expat families and pensioners in one small corner of France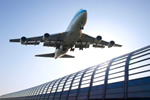 The northern, coastal region of Brittany is the real France, without the glitz of Paris and the Cote d'Azure but with a caring community based on family and friends. Over the past several decades, some 14,000 Brits have made the short trip across the English Channel to their new lives and haven't regretted the move for a minute....
Getting to grips with the French healthcare system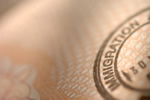 If you've decided to give France a chance post-Brexit, you'll need to get to grips with its healthcare rules. Once you've actually arrived in your chosen destination, how you access the French healthcare system depends on your category as a new expat on the block. If you're an employee, a legal resident in France, a business owner...
Emigrating to France to escape Brexit Britain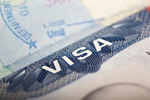 For decades, Brits who'd had enough of the changes in the home country headed for France as the nearest destination offering a more satisfying lifestyle. The thought of living through the worst predictions about Brexit Britain is causing many who voted to remain in the EU to consider leaving before it's too late. In the good old days,...
France still the preferred destination for UK expats fleeing Brexit Britain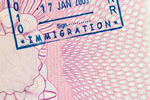 If you're even more determined to emigrate to France in spite of the Brexit effect, it's still the unique, charming destination it always was! Favoured for many decades as a preferred location for expat Brits looking on the bright side of life, France is now even more popular as an escape hatch for those wanting to be elsewhere when...
Brexit causing chaos for this years? UK expat Erasmus students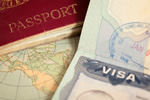 Whatever happens now as regards Brexit, this year's crop of Erasmus students are facing uncertainty. British Erasmus students already studying at European universities have been let off the hook by the EU's guarantee of funding in the event of a no-deal Brexit. It's also prepared to support European students studying in British...