France News - Emigrate UK
This is the category page for all France news here on emigrate.co.uk, where you can view all the France emigration news.
Celebrity lawyer gets dual French-UK nationality for his dog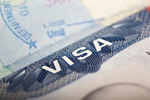 A dog-loving celebrity lawyer has sidestepped the Brexit effect on the free movement of UK pets by getting his Staffy a second passport. Whilst thousands of British dog owners both resident and expat are worried sick about the Brexit effect on their beloved furry friends, celebrity lawyer Nick Freeman has cut through the red tape by...
Maintaining a healthy lifestyle as an expat in France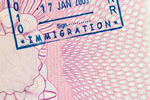 Adapting to life in France involves a new language, a new lifestyle, new friends and often a new job as or business as well. According to several recent surveys, France's work/life balance is as good as it gets, with plenty of time to enjoy the country's many charms and world-famous cuisine. However, moving to the unfamiliar,...
Campaign groups slamming Lawson for hypocrisy and elitism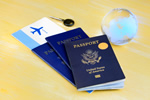 Enraged anti Brexit campaign groups are slamming Lord Lawson for his comments about his carte de sejour application. Campaigners for British expats' post-Brexit rights are up in arms and attacking Lord Lawson, calling his blasé comments about his carte de jour application 'hypocritical' and 'out of touch with reality'. His...
Fouchet anti Brexit case to be heard July 5 at EU General Court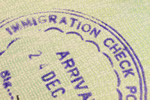 French lawyer Julian Fouchet's case against Brexit is to be heard on July 5 at the EU's General Court. According to an article in the English language media, Fouchet has now received long-awaited confirmation that the case, brought on behalf of long-stay Britons in EU member states, is to be heard by the top EU court. His plea that the...
EU states looking to impose settled status regulations on UK expats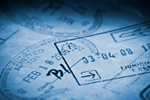 One third or more of EU member states are considering making UK expats in their countries apply for 'settled status' in the same way as the British plan for EU nationals in the UK. According to the Guardian newspaper, the information came after a technical seminar on post-Brexit registration held by EU officials last Friday, with the...
How to avoid being scammed on your French property deal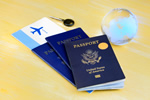 With Brexit looming, more Britons are rushing to get their hands on a property in France, but one common real estate scam can turn the dream into a nightmare. In the UK, 'location, location, location', may still be the most important part of finding the right property, but France isn't the UK and property scams are far more common...
Planning your expat tax liabilities before moving to France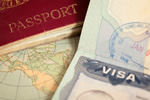 Planning your income tax liabilities is essential for expat peace of mind when moving to France Any talk of income tax anywhere in the world causes mild discomfort at best, but careful planning of tax liabilities is an essential part of all expats' new lives in France. Whether you're dreaming about a complete move or purchasing a...
Failed French car registration software causes fury and court cases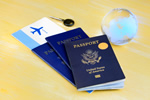 Massive backlogs in processing new car registrations are causing furious motorists to head to French courts. If you're about to emigrate to France and are planning on treating yourself to a new car once you've arrived, perhaps you should hold back for a while. French citizens and expats alike are caught up in a huge logjam caused by...
Paris international schools awaiting mass enrolments due to Brexit relocations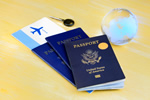 Thousands of new jobs in Paris are expected as a result of an exodus from London of dozens of financial and international companies, with the city now in top gear as regards improving expat facilities. Banks including Goldman Sachs, numerous other financial firms, some government organisations and a string of multinationals are expected...
Expat volunteers needed in France after local Alzheimer's support grows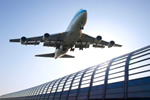 A French charity supporting the victims of Alzheimer's is calling for more expat volunteers in order to expand its work amongst British expat sufferers from the condition. British volunteers are already working in the Dordogne and Normandy along with national charity Association France Alzheimer (AFA), with the focus on English-speaking...