France News - Emigrate UK
This is the category page for all France news here on emigrate.co.uk, where you can view all the France emigration news.
Local French communities mourning the Brexit loss of Brit expat councillors and voters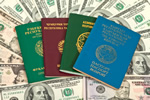 British expats living in Europe are still angry over losing their rights to vote along with their EU citizenship and freedom of movement. As the entire world attempts to adjust to a seemingly never-ending 'new norm' due to the coronavirus pandemic, British expats living and working in EU member states are still trying to come to terms...
Expats lose whilst health insurers win due to Brexit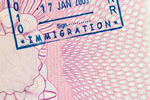 Older Brits who're planning to leave post-Brexit Britain for sunnier EU member states must now take into account the need for an expensive private health insurance package. For decades, retiring to a warmer, cheaper location on the European mainland has been the plan of many Britons coming up to retirement age, but Brexit has turned the...
Why France and which visa for Brit expats?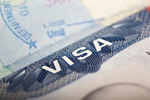 If you're a Brit looking to France as an escape from Brexit Britain, choosing the right visa is essential. Many expat Britons who end up in France for whatever reason have visited regularly as tourists over a number of years. For an equally high number still living in the UK, it's crunch time as regards joining those fleeing the UK in...
Brit expats attempt to cope with the French insurance obsession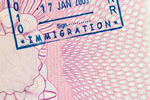 Once you've moved into your French dream home, your next task is to get all necessary insurances. Expatriating is the dream for many Brits, with their favourite location just across the English Channel. France is high on the list of chosen destinations for Brits who can't wait to leave behind the damp shores and grey skies they've...
Elderly British expats in France fearing a no-deal Brexit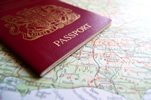 British expats in a Breton village are afraid of a no-deal Brexit. The little French village of Gouarec's present-day population is just over 25 per cent British, many of whom are worried about the increasingly likely event of a no-deal Brexit in just over six months' time. This disaster scenario would likely mean their ability to...
How to live the good life in France whilst ignoring Brexit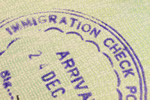 Putting aside the Brexit issue, is it still possible to live the good life in France? France has always been a favourite destination for expats fleeing the UK's miserable weather and contentious political scene, and is even more so now during the run-up to Britain's exit from the EU. Adding on the UK government's chaotic attempts to...
Finding a job in France as a newly arrived expat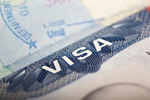 If you're determined to exit the UK on a permanent basis before Brexit finally kicks in at the end of this year, keeping ahead of the ever-changing news about the pandemic is essential. No-one's certain how the pandemic will have changed Europe, although it's certain the bloc's economy as a whole will still be struggling at the...
New expats in Spain shocked at sudden price increases for fruit and vegetables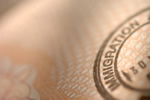 Life's just not getting any easier for British expats in Spain! Between the still unsettling negotiations over Brexit and the coronavirus pandemic, for long-term expats in Spain and those who've planned to move later this year the future isn't exactly bright. For would-be British retirees hoping for a lower cost of living, the...
Brits rush for dual EU nationality in order to retain free movement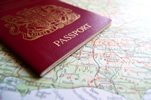 Predictions that huge numbers of Brits desperate to retain EU free movement would become dual citizens are now coming true. Perhaps the most controversial issue during the run-up to the Brexit vote was that of free movement, whether for work or personal purposes. Britons with holiday homes in Europe, expat retirees with families still...
City or country is the choice for Brit expats heading to France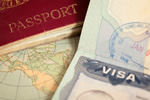 If you've had enough of Brexit, the pandemic and the prospect of hard economic times ahead, starting a new life in France might be the answer. For those would-be British expats who're in a hurry to start their new lives, France has always been an attractive option as it's literally on the doorstep and offers a certain familiarity as...