September 2014 Emigrate News Archive
Archived Daily Emigrate UK News...
New Zealand First misses boat as Keys wins third straight term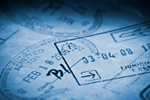 In spite of a tough campaign by the opposing anti-immigration party New Zealand First, the centre-right National Party led by John Key has easilyl secured a third successive term in office. The opposition campaign focused on limiting New Zealand's soaring immigration figures, claiming that local jobs were being lost to migrants and house...
Canada warns potential immigrants to beware of scams by agents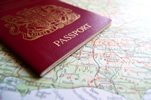 Canada's immigration authority is warning would-be migrants about an ever-increasing number of scammers posing as immigration agents. Internet sites, emails, TV advertisements, radio, magazines and newspapers are all used by rogue immigration agents looking to part unsuspecting immigrants from their cash. Fraudulent agents' numbers...
Reality of Irish Diaspora strikes home as 18 teachers leave small town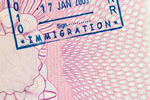 Ireland's 21st century diaspora continues to hit international headlines, but its reality is affecting everyday life in the country's small towns as crucial expertise is lost to overseas destinations. Ghaoth Dobhair's schools serve pupils from outlying villages as well as those living in town, and have lost 18 teachers over the last...
Sleepless night for expat Scots ends with overwhelming No vote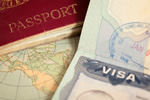 For the last several months, the topic of heated conversation in every expat Scottish community worldwide has focused on the national independence referendum. The historic referendum had been slated to end over 300 years of English rule over the northernmost region of Britain, but finally resulted in a larger than expected majority voting...
Pakistani woman facing Sharia death sentence after deportation from Canada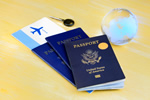 A Pakistani woman who fled to Canada in 2007 as a refugee after receiving death threats has been deported by Canada's immigration authority in spite of an ongoing UN Human Rights appeal. Jamila Bibi, 60, accused of adultery and arrested in Pakistan in 2007, fled to Canada after she was granted bail, and had been living in Saskatoon...
Canada express entry skilled work visa fails to impress migrants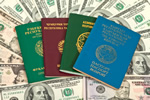 A recent study has revealed that Ottawa's new migrant arrivals are less than impressed with the Express Entry System due to launch in January 2015. The new programme has already seen the recruitment of skilled immigrants across 50 job sectors in spite of the high number of recently-arrived qualified immigrants who are unable to find...
New Zealand jobs fairs in Australia plan to claw back skilled Kiwis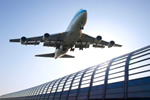 New Zealand's National Party is planning to set up job fairs in major Australian cities aimed at enticing skilled expat New Zealanders back into the home country employment market. As the fight to form the next New Zealand government ramps up, a statement by the National Party promises that, if re-elected, it will organise jobs fairs in...
Malaysia joins fight for wealthy investors by offering five year visas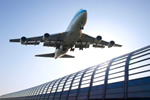 In a move aimed at Australian business visitors, financial managers and wealthy investors, Malaysia is offering multi-entry visas valid for a full five years. Datuk Seri Najib Abdul Razak, Malaysia's PM, announced the start date for the scheme as December 2014, saying that free mobility for skilled experts, business travellers and...
Is Ireland too late to stop its soaring emigration levels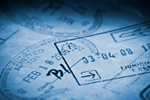 As the emigration level in Ireland continues to soar unchecked, the country's Union of Students is warning that 'too little, too late' isn't working. Irish emigration figures for this year to April have increased by a huge 45 per cent over the same period last year.Those leaving are those the country needs the most to drive its...
New Zealand to introduce simpler process for student visas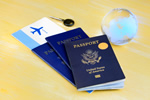 New Zealand, a long-term favourite destination for students from many countries, has announced that a new, more straightforward visa application process will be introduced next year. The E-visa student visa scheme will allow paperless, fully electronic, online applications as well as online payments, simplifying a task which has been the...
Is Chinese investment immigration the next big exodus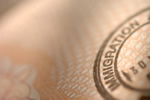 China is now the proud possessor of over a million millionaires but, if the trend towards investment immigration continues, the number may be set to fall dramatically. An increasing number of international migration destinations are encouraging Chinese investors by offering residency in exchange for considerable amounts of cash. Most...
Cyprus losing Brits and gaining Russians and Chinese migrants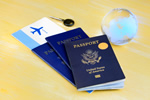 Once famous as UK expat heaven, Cyprus's inability to deal successfully with the ongoing effects of the 2008 financial meltdown is resulting in an increasing number of UK expats packing up and getting out. The island's international removals companies are seeing a huge demand from Brits moving elsewhere in Mediterranean Europe or even...
Is migrating to Australia bad for expat health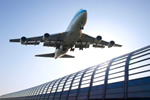 Most immigrants fleeing to Oz to escape cold winters in their home country and enjoy a better lifestyle believe that their overall health will improve as a result, but recent research may suggest otherwise. A recently-released study by Deakin University Research Institute's assistant professor Santosh Jatrana suggests that, at least for...
Expat Scots scared by thought of becoming illegal immigrants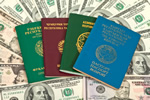 Midnight tonight is the deadline for Scots living in the home country to registered to vote in the upcoming Independence Referendum, but expat Scots are concerned they may end up as illegal immigrants. Scots in Spain and other expat destinations have been disallowed the opportunity to vote in the crucial referendum. However, should the...
GP famine hits Ireland as family doctors and graduates emigrate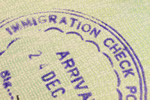 According to a new study, Ireland's declining health service is about to hit a new low as 75 per cent of medical graduates and more established family doctors emigrate for financial reasons. The survey, conducted by the Irish College of General Practitioners, (ICGP) involved qualified GPs as well as recent graduates and revealed that the...
The six best USA cities for emigrating professionals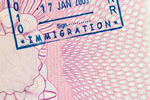 Emigrating to the USA gives a career boost as well as the chance to experience a familiar but excitingly different lifestyle. If you're looking for recruitment opportunities in America you'll be joining well over two million expats who've made the leap from their home countries into a new, exciting world. Amongst America's major...
Retired Aussies head for Southeast Asian expat hotspots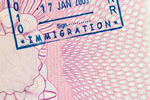 As Australia's cost of living continues to soar, increasing numbers of retirees are packing up and heading for cheap expat havens in Southeast Asia. A new book by Australian couple Stephen and Colleen Wyatt reveals the diaspora and explains that Australian pensioners can save around 80 per cent of their living costs by making the move....