Expats love Montreal for its long, snowy winters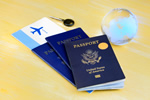 If long, snowy winters are your absolute favourite thing, your expat destination must be Montreal!
Canada is well known for its wide expanses of snow-covered landscape best viewed from the comfort of a heated 4 by 4 vehicle, but if snow really is your thing you'll love this expat destination. Winters in the vast country's spectacular wild places are unbelievably beautiful, but snow ploughs and tough, warm boots are an absolute necessity in Canada's major cities.
According to the latest expat survey, Montreal wiped the floor with its Canadian city competitors, claiming the top score in the 'cities' subsection and fifth in the list of worldwide conurbations with expat communities. That's pretty impressive, considering the essential qualities it needed to get that far. Its scores in urban working life, its overall cost of living, housing, financial matters and the housing subcategory sector gave it the prize, with 80 per cent of expat respondents reporting that finding a suitable home is easy. In addition, another 62 per cent rated Montreal's house prices as a positive factor.
Other plus points were the city's work/life balance, with career opportunities also scoring a more than satisfactory rating, and Montreal's leisure activities were much appreciated. The rating for healthcare availability was something of a letdown, as was the weather and the region's overall climate. Winter, one expat wrote, is 'too long and too cold' – giving the impression that snow-covered natural beauty is definitely not on his list of expat must-haves, nor are skiing, sledding and other winter sports his favoured leisure activities.