December 2017 Emigrate News Archive
Archived Daily Emigrate UK News...
Getting real about withdrawing cash from pension savings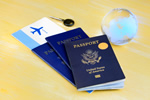 Pension scammers won't be eradicated until all retirement savers get real about their financial options. A recent survey found the most popular reason for pulling cash out of pension savings is investment to generate an income in retirement. Holidays and travel came next, followed by stashing emergency cash in a bank account. Helping...
Guide to expat financial survival in the New Year and onwards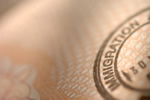 As the old year staggers to a close, making financial resolutions for 2018 will help ensure a prosperous twelve months. Small savings and sensible investment decisions are what's needed at the end of December, especially if the past year hasn't been great on the financial front. Whether you're overseas and searching for a better...
Expat midlife crises unheard of in China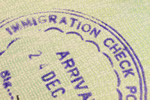 As more attention is paid to the psychological impact of relocation overseas, would-be expat professionals are seeking locations where they can avoid emotional traumas. Expat forums across the world regularly feature sad tales of expat suicides, often blamed on relationship issues but also linked to work-related failures. It's now...
Spanish property sales highest since financial crisis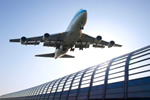 Spain's Development Ministry has reported a surge in property sales since the beginning of October, giving a 16 per cent increase on last year's figures. Between September 2016 and the end of September this year, just over 510,000 homes were sold, with 121,000 finding buyers during 2017's third quarter. The figure is only slightly...
Cambodia cracks down on retirees and expat businesses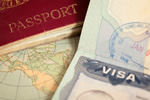 Once the easiest of all Southeast Asian countries as regards expat long-stay visas, Cambodia is now cracking down with new regulations aimed at retirees and those requiring business visas. Over the past few years, Cambodia has become a preferred long-stay destination for expat retirees and small-scale entrepreneurs for its straightforward...
Filipino Retirement Authority names Angeles City as expat pensioner paradise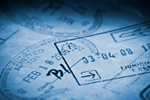 The mayor of Angeles City in the Philippines has received an award for his work in helping the city to become number one for expat retirees. According to an English language report, the Philippine Retirement Authority (PRA) has named Angeles City as the premier retirement destination in the entire archipelago. Reasons given for the choice...
UAE considers offering expat pensions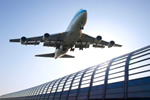 If you're heading for a hopefully long-term relocation in the UAE, you may be able to save for your retirement via a new expat pension scheme. A recently issued report has recommended the UAE government should consider offering a savings investment fund to expat workers in the emirate. The report describes the scheme as a replacement...
Essential things to do before relocating with your family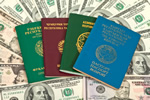 Moving to a new environment as a family can be an exciting, challenging experience, but getting it right is easier if preparation is done before the leaving date. Travelling en famille to a foreign country is all about new experiences, new cultures and new job opportunities, and can be especially valuable as a learning process for your...
Strong Cambodian economy spells good news for foreign property investors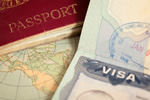 With the Khmer Rouge and genocide now a distant memory and the country one of Southeast Asia's fastest-growing economies, it's time to consider Cambodia's real estate investment potential. Given its small size and troubled history, Cambodia's appeal as an investment hub might not be immediate, but a closer look might change your...
Ways into the expat community in Milan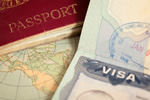 If you're heading for Milan on assignment and worried about making new friends and business contacts, you'll be more than happy to find there's a good number of expat clubs and associations of interest. Milan as a city is a mix of international flavours and typical Italian lifestyles, bound together by the need to be the best city...
South Africa scores well as an expat destination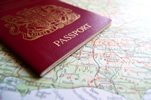 If you're looking for adventure as part of your life as an expat, South Africa is the place to go. Whilst it's not a usual choice for expats, South Africa has a lot to recommend it, especially if you're blessed with curiosity and the desire to include adventure in your new life. A recent survey revealed some 75 per cent of expat...
Retired expats in Thailand fear effects of strengthening baht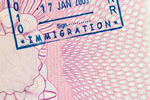 The Thai baht recently hit a 31-month high, sending shivers through expat retirees living off their fixed pensions. The seemingly never-ending rise of the baht is a frequent subject of posts on Thai expat forums, with many refusing to believe the reasons for its strength as put forward by the junta government. The latest rise against the...
Expatriates working in Myanmar overjoyed with their disposable incomes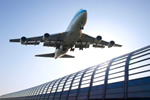 If you're a expat professional looking for a real challenge including plenty of disposable income, Myanmar is the place to go. Happiness is a full wallet for many expats searching for a destination which offers challenges and commensurate financial rewards, with the occasional unlikely location offering up exactly that. For decades,...
Visa options for retirees heading for Thailand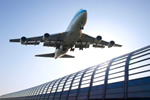 Checking all Thailand's visa options for those over 50 years of age is the best way to ensure a trouble-free retirement. Thailand is a perennially popular destination for expat retirees due to its tropical weather, low cost of living, established expat communities and inexpensive housing options. However, over the past few years, many...
Expat investors head north for buy to let bargains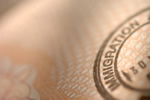 For expats looking to live well from UK buy-to-let properties, research into the best regions for returns is now essential. With increasing house prices, increased stamp duty and the recent crackdown on tax all squeezing landlords' profits, expats wanting to take advantage of the fall in sterling to make a buy-to-let investment need to...
Avoiding stress whilst planning a new life overseas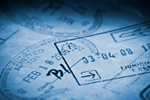 Moving house in the home country is a stressful enough experience, but moving yourself overseas to start a new job can be even more stressful unless preparations are properly completed. Relocating to an unfamiliar country and taking on a new job on arrival isn't the way to have a quiet life, but can do wonders for your career and...
Expat women on relocation more successful than their male equivalents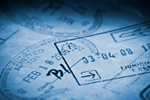 Research shows the most successful 'couples' relocations occur when the female partner is offered the job. Many couples relocate overseas because one person has been offered an assignment, with the most successful relocations taking place when it's the woman who's working, according to a recent study. Author of the study Yvonne...
British expat retirees hit by massive scam and arrest of IFA firm CEO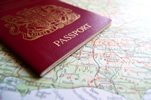 QROPS retirement savers are concerned for their offshore pensions' futures as one provider's CEO is arrested and another provider closes down. QROPS, first launched in 2006, have been favourites with expats and British pension savers approaching retirement age for over a decade, although the role of overseer taken by HMRC has...
Should expats learn a new language or not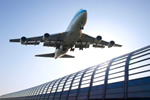 One aspect of emigrating to a new country isn't taken seriously enough by a high proportion of would-be expats – that of learning the local language. The major benefit of being able to communicate at least at a basic level with locals in your new country of residence isn't just about shopping for commodities and ordering food in...
Expats in Southeast Asia warned over new dengue fever vaccine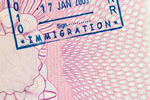 Emigrating to Southeast Asia includes protecting yourself and your family from exotic diseases, but the newly-released dengue fever inoculation could be more deadly than the virus itself. Dengue fever is a scourge across tropical Southeast Asia, spread by a particular species of mosquito which bites during the day. Symptoms vary between...
Expats in the Netherlands feeling the financial strain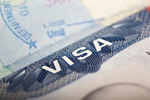 The Netherlands is a popular destination for expat professionals as well as entrepreneurs, but soaring costs of housing and problems with getting children into international schools are causing difficulties. According to a recent survey, the international expat community in the Netherlands is suffering two key problems – increasing...