Chiang Mai and Bangkok no longer bargain locations for expats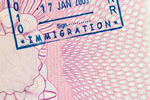 Whilst it's now almost impossible to rate countries and cities due to the financial effects of the coronavirus pandemic, Bangkok and Chiang Mai's latest rankings are amongst the highest in Asia.
For several decades, Thailand's capital Bangkok and its northern hub of Chiang Mai attracted a high number of expatriates either working or retiring. Both groups were more than happy with the low cost of living as well as the relatively straightforward visa requirements. Nowadays, both cities are seeing soaring inflation, with the effects of the pandemic yet to kick in. One recent survey put them in the 30 most expensive expat locations in the whole of Asia.
Setting aside totally unfamiliar destinations such as Ashgabat in Turkmenistan, which headed up both the world and Asian rankings as the most expensive expat home from home, Bangkok scored at 28th and Chiang Mai followed at 27th. The northern city was once a haven for the not-so-wealthy, with its expat community mostly composed of retirees from the USA and UK. At that time, the former Lanna Kingdom capital was far cheaper than the country's capital, but seems now to have caught up as regards higher prices.
Bangkok has risen in various survey results by 64 places since 2015, and the continuing –some say manipulated - strength of the baht against world currencies has also had its effect on expat lifestyles. In turn, the hospitality trade from restaurants to condo rentals has taken a blow, exacerbated right now by the effects of the pandemic. In Chiang Mai, the same stresses have produced the same results, with the city now losing good numbers of expats to neighbouring Vietnam and Cambodia, both of which offer far less expensive lifestyles and a friendlier attitude to expatriates.