Finance News - Emigrate UK
This is the category page for all Finance news here on emigrate.co.uk, where you can view all the Finance emigration news.
Expats in UAE selling property to buy second nationality via Golden Visas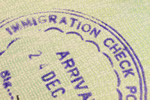 Expats living and working in the UAE are selling their home country properties in order to afford a second citizenship and passport. According to recently released data, almost half the UAE's expat population have sold their properties in their home countries as part of a bid to obtain a second nationality and passport. Reports state...
Private healthcare insurance for part year retirement in the USA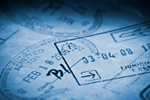 If your retirement plans include a few months' stay in the USA every year, it's essential to sort out private healthcare insurance before you leave. Unlike in European countries and the UK, healthcare in the USA is a complicated mix of age-related care and private treatment paid for by taking out expensive healthcare insurance. It has...
New loan aims to corner the expat buy to let mortgage market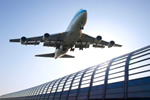 Buy to lets in the home country are still favourite investments for British expats working overseas, with a new entry to the specialist mortgage sector hoping to tap into demand. For expat professionals working overseas, the British expat buy-to-let property sector has provided a successful investment strategy for some years, even...
Is Luxembourg the perfect replacement for the City and Canary Wharf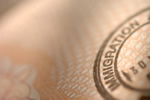 If you're looking for a tiny, beautiful, historic country that's a world leader in finance and fintech, Luxembourg is your destination. Most people are slightly confused at the mention of Luxembourg, as it tends towards keeping its secrets away from the madding crowds. Expat professionals in the field of finance, however, are well...
Very early retirements and emigration is the new first world trend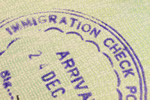 A recent study shows more and more professionals are planning on retiring early and moving overseas. A newly emerging trend in first world countries of working hard to get capital and retiring early as expats overseas is changing the accepted lifestyle norm to a new way of living. From as early as 30 to around 50 years old, emigration and...
Vietnam versus Thailand as an expat retirement destination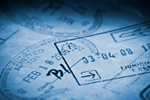 Southeast Asia is now one of the most popular destinations for retirees looking to expand their horizons whilst benefiting from a relatively low cost of living. The two favourites, Thailand and Vietnam, both offer the year-round warm to hot weather Britons can only dream of, and American snowbirds find the solution to long, dark winter...
Private health insurance for expats in Singapore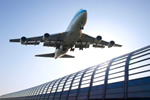 Singapore is a favourite amongst upwardly mobile expat professionals, even although it's one of the world's most expensive locations. The city-state of Singapore has been a land of opportunity for countless expats, and is still drawing in its fair share of top professionals. Salaries are high and, although relocation packages have...
Fluctuating expat packages in Asia hit Singapore hardest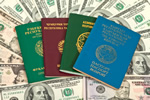 A recent survey concentrating on pay and remunerations for expats working abroad has noted Singapore's cost of employing an expatriate has fallen by around US$12000. When costing an expatriate package, companies factor in three main elements – cash salaries, tax and benefits such as international school costs, accommodation and...
DeVere USA CEO and managers found guilty of defrauding Brit expat investors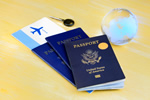 DeVereUSA, a New-York based subsidiary of the international financial advice giant, have been found guilty of defrauding hundreds of British expats in the USA to the tune of around $8 million dollars. During a court case brought by the USA's Securities and Exchange Commission it was disclosed that the local CEO and two of his former...
Pension payment access after retiring overseas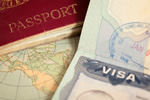 Retiring overseas after a lifetime of work is an exciting possibility and a fresh new start to a new phase in your personal history. Like all other major lifestyle changes, retirement overseas needs a deal of meticulous planning, especially as regards receiving your pension. In general, there's no problem accessing your pension once...