Finance News - Emigrate UK
This is the category page for all Finance news here on emigrate.co.uk, where you can view all the Finance emigration news.
Are the glory days in Africa over for expat professionals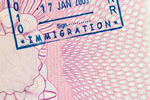 Experts on relocation to African countries are reporting the glory days of major perks and high salaries are now a thing of the past. Although serious senior talent is still in high demand on the African continent, top international executives aren't being offered the major perks and stunning salaries common over the past decade. Africa...
Expats warned over losing money to forex scammers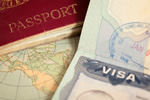 Expats are being warned not to fall foul of forex scams. The increase in the number of expats living and working overseas far from their home countries is a gift for unprincipled currency traders and their forex scams. An unprecedented number of nationals from countries worldwide are on the move due to reassignments, study or simply the...
State pension possibilities for freelancing expats in the Netherlands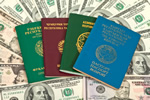 The Netherlands is fast becoming a first choice destination for freelancing expats, but many don't appreciate the fact that they've rights to social security and even a pension. Every expat living and working in the Netherlands is covered by the country's social security network, including its pension provisions for the individual...
Oman to roll out private sector healthcare insurance for expats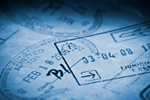 Oman is planning to provide medical insurance for all employees in its private sector, but isn't prepared to give a due date for implementation. On the face of the report, the scheme is good news for both nationals and expats working in the Sultanate's private sector but, according to a senior member of the Oman Chamber of Commerce,...
Expat climate scientists flocking to France after Macron offer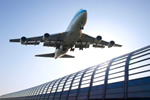 Following President Macron's offer of financial support to climate scientists prepared to emigrate to France, expat professionals in the field have been flocking to apply. Macron's offer came last year as an answer to Trump's controversial withdrawal from the Paris climate accord, and was launched as part of the French president's...
UK airports slammed for rip off currency exchange rates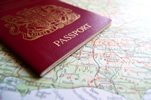 If you're about to jet off for a reconnaissance visit to your chosen work or retirement destination, you'll need to ensure you get the best currency exchange rate for your trip. Currency exchange rates are often the last thing on the minds of would-be expats, especially if they're relocating for work purposes. Visiting your...
Netherlands offers one stop shop and tax relief to British firms and expat entrepreneurs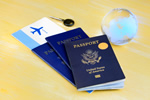 The Netherlands is ratcheting up its campaign to attract British businesses post Brexit. A business-friendly climate, tax breaks and an English-speaking population are all being cited in an attempt by the Netherlands government to attract established British businesses and start-up entrepreneurs to its shores. With just under a year to go...
Expats warned to watch out for Amsterdam real estate scams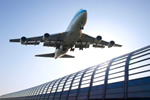 New expat arrivals in the Netherlands are being warned to look out for real estate fraudsters, especially in Amsterdam. The government of the Netherlands is seriously concerned over the increase in scams and fraud related to real estate, with newly-arrived expats seen as easy targets by the crooks involved. Basic warnings include the old...
French expat media slaps paywalls on crucial Brexit articles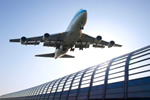 Where do retired British expats on UK state pensions go for objective, well-researched Brexit articles if they can't shell out for the new paywalls set up by online expat media outlets. In this 'age of the internet', it's comparatively easy to getup-to-the-minute world news from a variety of politically diverse online media...
Expats in Vietnam unhappy about new compulsory social insurance contributions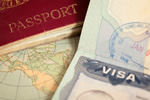 Expat-owned businesses in Vietnam are concerned about the proposed new social insurance payments introduced by the government. Expats working in Vietnam are worried about the extra cost of the government's recently announced plan to force expats to pay social insurance contributions, with business owners even more concerned about rising...