Property Abroad News - Emigrate UK
This is the category page for all Property Abroad news here on emigrate.co.uk, where you can view all the Property Abroad emigration news.
Wealthy expat investors go for golden visas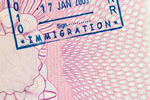 The recent introduction of the so-called 'Golden Visas' is drawing huge numbers of wealthy expats to Eurozone destinations. \r\n\r\nControversial from the outset but now considered highly successful, Golden Visas allow wealthy foreigners to purchase the right to live permanently in a number of European Union countries. They include...
Brexit: Plunging British Pound Gives Expat Buy to Let Property Purchases in UK a Lift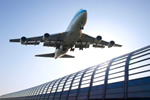 Successful buy-to-let investments, both in the UK and in Europe, depend on sterling devaluation If you're planning on financing your expat retirement through buy-to-let investments, keep a sharp eye on the effects of the plummeting pound. Many soon-to- be retirees looking for the good life overseas are hoping to finance a comfortable...
Spanish association joins expat groups to fight property laws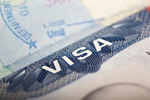 A Spanish group has teamed up with two British lobbying associations to combat Spain's property laws. AMA, an association consisting of Spanish homeowners in the town of Cantabria, has joined up with expat groups AUAN in Almeria and SOHA in the Axarquia in their fight to protect illegal properties being demolished after they were...
Malaga attracting foreign buyers once more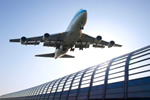 The Spanish property market has received a welcome boost of late after it was disclosed that foreign buyers are once more looking towards Malaga. Some 4,397 properties were bought by non-residents in 2014, up 7.4 per cent on the year before and 22 per cent on 2012. RE/MAX Top, which runs offices in the southern resorts of Marbella and...
Singapore world's most expensive city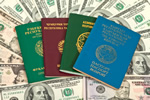 The world's most expensive city to live in is Singapore, according to The Economist research sector the Economist Intelligence Unit (EIU). It is the second successive year that the Southeast Asian city has been named the most expensive city, with public transport said to be three times as costly as it is in New York. It was also the...
British expats looking towards Italian property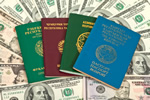 British expats are becoming more interested in purchasing property in Italy, according to international real estate agency Knight Frank. The agency, which expects the Universal Expo in Milan in 2015 to generate more investor interest among Brits than ever before, said that expats from the UK were now the top buyers for properties in...
Trend in global expat suburbs makes for easier emigration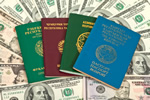 A major concern for families accompanying the breadwinner to a new country is how to adjust to a completely new lifestyle away from familiar foods, communities and cultures. The move from European city life to its equivalent in Asia is seen as the most challenging, but nowadays a surprise awaits parents wondering whether their kids will...
Is Chinese investment immigration the next big exodus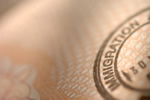 China is now the proud possessor of over a million millionaires but, if the trend towards investment immigration continues, the number may be set to fall dramatically. An increasing number of international migration destinations are encouraging Chinese investors by offering residency in exchange for considerable amounts of cash. Most...
Retired Aussies head for Southeast Asian expat hotspots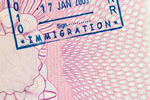 As Australia's cost of living continues to soar, increasing numbers of retirees are packing up and heading for cheap expat havens in Southeast Asia. A new book by Australian couple Stephen and Colleen Wyatt reveals the diaspora and explains that Australian pensioners can save around 80 per cent of their living costs by making the move....
Survey shows expats in Oz get great property deals but outstrip citizens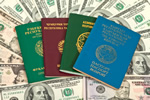 Australia is the all-time favourite for Britons on the emigration trail, especially as regards the real estate market. The latest Mercers' cost of living survey reveals that immigrants arriving in Australia are getting a seriously good deal as regards property purchases, but are causing locals to be priced out of the market. As the rush...