Europe News News - Emigrate UK
This is the category page for all Europe News news here on emigrate.co.uk, where you can view all the Europe News emigration news.
State pension possibilities for freelancing expats in the Netherlands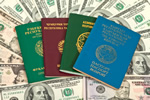 The Netherlands is fast becoming a first choice destination for freelancing expats, but many don't appreciate the fact that they've rights to social security and even a pension. Every expat living and working in the Netherlands is covered by the country's social security network, including its pension provisions for the individual...
Expat professionals with families in Amsterdam priced out of international schools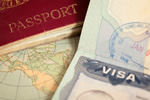 Due to the soaring popularity of Amsterdam as an expat professional destination, schools in it's Amstelveen district will soon have a majority of English-speaking pupils. Local media are reporting that Dutch schools in the district will soon have few Dutch-speaking children in their classes, as the area is now overrun with expatriate...
New expats in Spain urged to avoid unregulated property agents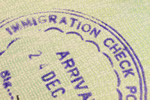 Expat arrivals in Spain are being warned over a lack of professionally qualified, experienced players in the country's real estate game. Given that property scandals in Spain have wrecked the lives of a good number of British expats, the fact that just about anyone can set up as a real estate agent is worrying, to say the least. Posing...
Numbers of British expats opting for EU member state citizenship soars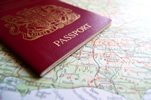 Following the 2016 Brexit referendum, the number of Brits becoming EU member state citizens more than doubled, with the anti-Brexit exodus still increasing. In 2015, 2,478 Britons opted to become citizens of other EU member states, with the referendum result more than doubling the 2016 numbers to 6,555, an increase of 165 per cent. Since...
Advice for UK expats in Poland on possible Brexit issues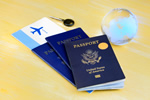 Expats in Poland are being briefed on what steps to take in order to ensure their survival as residents in the country. With just under a year before Brexit officially kicks in, British expats living and working in Poland are being urged to take steps to ensure their lives aren't totally disrupted. They should realise that, without...
Poor quality of UK city life is causing expat shift to Europe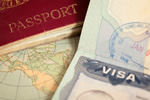 Expats are choosing relocations to European cities rather than to the UK due to British cities' poor quality of life. Europe is now the destination of choice for international assignments, with the Austrian city of Vienna taking top place in the latest Mercers Quality of Living survey for its high rating on personal safety, its strong...
Guidance for UK expats on becoming French citizens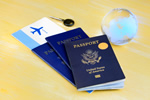 Although an increasing number of UK expat living in France are applying for French citizenship, it's still a confusing process. The numbers of Britons applying to become French citizens has risen tenfold over the past three years, mostly as a result of Brexit. Securing their futures in their country of choice is now a priority, but...
Netherlands offers one stop shop and tax relief to British firms and expat entrepreneurs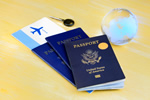 The Netherlands is ratcheting up its campaign to attract British businesses post Brexit. A business-friendly climate, tax breaks and an English-speaking population are all being cited in an attempt by the Netherlands government to attract established British businesses and start-up entrepreneurs to its shores. With just under a year to go...
Expats warned to watch out for Amsterdam real estate scams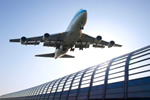 New expat arrivals in the Netherlands are being warned to look out for real estate fraudsters, especially in Amsterdam. The government of the Netherlands is seriously concerned over the increase in scams and fraud related to real estate, with newly-arrived expats seen as easy targets by the crooks involved. Basic warnings include the old...
French expat media slaps paywalls on crucial Brexit articles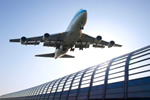 Where do retired British expats on UK state pensions go for objective, well-researched Brexit articles if they can't shell out for the new paywalls set up by online expat media outlets. In this 'age of the internet', it's comparatively easy to getup-to-the-minute world news from a variety of politically diverse online media...