Europe News News - Emigrate UK
This is the category page for all Europe News news here on emigrate.co.uk, where you can view all the Europe News emigration news.
Real estate prices ease up in Prague's outskirts and surrounding villages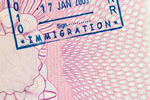 For expat professionals who've had enough of life in the big city, moving to one of the Czech Republic's charming smaller towns may be the answer. As the cost of renting or buying even a small apartment in Prague continues to soar, properties located on the outskirts of the city and in nearby smaller towns are far more affordable as...
Local French communities mourning the Brexit loss of Brit expat councillors and voters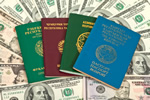 British expats living in Europe are still angry over losing their rights to vote along with their EU citizenship and freedom of movement. As the entire world attempts to adjust to a seemingly never-ending 'new norm' due to the coronavirus pandemic, British expats living and working in EU member states are still trying to come to terms...
What's Germany got to offer the determined expat professional?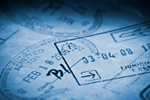 Germany is now proving popular with expats eager to grow their careers, but what makes it a favourite for upwardly mobile professionals? It seems expats are dividing their opinions of this important European member state, with some fitting in well to a more regulated environment and others seeing the country as possibly too fixed in its...
Amsterdam voted top for expat entrepreneurial startups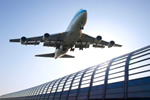 For entrepreneurial expats, Amsterdam isn't just about canals and antique gabled houses, it's about doing what they love in a structured, positive and supporting environment. This charmingly historic Dutch city's fame as a British tourist hub began in the 1960s, with boat-loads of hippies arriving to enjoy its freewheeling lifestyle...
Unsatisfactory ambulance service makes Orihuela risky for Brit expats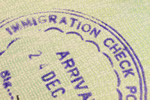 One of the essentials fpr British expats retiring to Spain is an efficient local hospital service, especially in the case of emergencies. Spain's southern coastline has been a favourite with British expat retirees for decades due to its warm weather, its established expat communities and its lower cost of living. For those looking to...
Spain issues new rules for British expat residents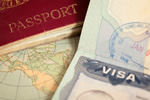 British expats in Spain finally get an official Spanish government report on their post-Brexit status. Last Monday, the Spanish government announced the new residency card and status setting out all expats' rights as per the UK/EU withdrawal agreement (part two). The new status sits halfway between the non-EU citizen status and that...
Are Southern Spain and its drugs wars safe for retired expats?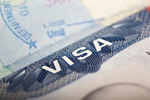 Southern Spain is still the favourite destination for many British expats, but do they realise they're walking straight into a long-running drugs war? In this troubled world, nowhere is safe from criminal activity of some kind, but in many countries, the risk may not be evident until after it's too late. Spain's Mediterranean...
Expats in Germany advised as to changes now in place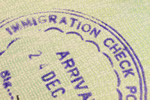 If you've just arrived in Germany to take on a new job or are planning to relocate in the near future, these newly-announced changes might be good news. Nowadays, not everything which is announced by world governments is coronavirus-related, with a few new rules actually seeming to be sensible and constructive. However, for expats...
Expats heading for Amsterdam now facing Airbnb ban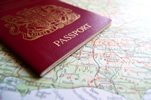 If you're a would-be expat planning a reconnaissance trip to Amsterdam or Prague, it'll cost you more than you've calculated. The popular expat destination of Amsterdam announced last week that all Airbnb short-term rental accommodation is to be banned in the city's three central districts from tomorrow. The ban doesn't affect...
Survey shows Spain still favourite for British expat retirees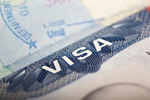 As the numbers of Brits eager to leave the UK for Spain increases, the country is now open for business. A recent article in a property advice website featured its latest survey amongst Brits desperate to exchange their frustrating lives in the UK for a new life in sunny Spain. The results were unsurprising, especially at this present...