Spain News - Emigrate UK
This is the category page for all Spain news here on emigrate.co.uk, where you can view all the Spain emigration news.
Unsatisfactory ambulance service makes Orihuela risky for Brit expats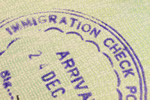 One of the essentials fpr British expats retiring to Spain is an efficient local hospital service, especially in the case of emergencies. Spain's southern coastline has been a favourite with British expat retirees for decades due to its warm weather, its established expat communities and its lower cost of living. For those looking to...
Spain issues new rules for British expat residents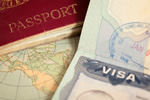 British expats in Spain finally get an official Spanish government report on their post-Brexit status. Last Monday, the Spanish government announced the new residency card and status setting out all expats' rights as per the UK/EU withdrawal agreement (part two). The new status sits halfway between the non-EU citizen status and that...
Are Southern Spain and its drugs wars safe for retired expats?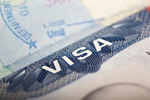 Southern Spain is still the favourite destination for many British expats, but do they realise they're walking straight into a long-running drugs war? In this troubled world, nowhere is safe from criminal activity of some kind, but in many countries, the risk may not be evident until after it's too late. Spain's Mediterranean...
Survey shows Spain still favourite for British expat retirees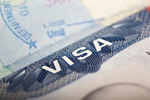 As the numbers of Brits eager to leave the UK for Spain increases, the country is now open for business. A recent article in a property advice website featured its latest survey amongst Brits desperate to exchange their frustrating lives in the UK for a new life in sunny Spain. The results were unsurprising, especially at this present...
Expats in Spain now bereft of TV streaming as ITP declared illegal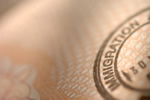 If there's one absolute necessity for older expats in Spain or any other world retirement hub, it's access to an affordable, well-programmed TV network. For expats who've decided to spend their retirement years in the British expat favourite, it's all they need to keep in touch with the world as well as the home country whilst...
Expats urged to visit pre-mass tourism Spain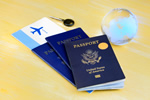 If you're now planning to check out Spain as your new, post-Brexit country of residence, you'll see the real deal as it was before the tourism invasion. It's common knowledge that Spain's Mediterranean coastal resorts are set up for what used to be called package tours, attracting those who enjoy delights such as beer, British...
Good mobile phone coverage essential for new expat retirees in Spain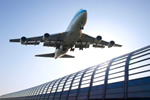 For elderly British citizens looking to spend their retirement years in Spain, choosing a district with good mobile phone coverage can ensure help is available when needed. Spain has been and will continue to be a popular retirement destination for older British would-be expats. Established expatriate communities, friendly locals, a warm...
Confused expat seniors in Spain now have residency requirement assistance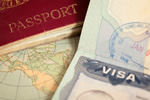 Long-stay elderly expats and new arrivals in Spain now offered extra help with getting residency paperwork in order. For older expats already in Spain and those due to arrive before the free movement door closes at the end of this year, help is now at hand to ensure no mistakes are made in residency applications. Launched by AGE In Spain,...
Should potential Brit expatriates still head for Spain?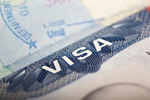 As Spain takes its chances and opens up to tourists, Brit expats aren't happy with the plan. Whilst Spain's ending of its lockdowns and opening up to tourism in order to save jobs, businesses and its economy, British expats already resident and those planning to arrive very soon aren't so sure the loosening of regulations is a good...
Spanish nightclub owners gutted at Phase Three regulations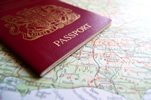 British expats in Spain's Balearic Islands are gutted at Spain's new measures preventing the spread of the virus in nightclubs. Ibiza and Mallorca have been and are still favourites with British expats as well as tourists looking for a good time in the island's nightclubs, and have been gearing up to reopen for some weeks. Sadly, a...