Spain News - Emigrate UK
This is the category page for all Spain news here on emigrate.co.uk, where you can view all the Spain emigration news.
Abandoned villages for sale now trending for expat adventurers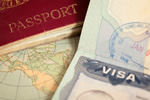 Which is the best European country in which to buy an entire abandoned village to renovate? Whichever European country came up first with the unique idea to sell off entire, abandoned villages as well as individual properties for total renovation, it started a trend now spreading all over Europe's rural regions. Rural depopulation had...
British expat couple in Spain win case against Rothschilds Bank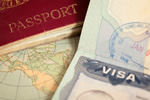 A British retiree couple in Spain have won their case against a major international bank, meaning they can keep their dream home in Benalmadena. In a familiar-sounding scam, British pensioners Marion and Barry Joyce were about to lose the life savings they'd invested in their Costa del Sol dream home as well as the house itself. The...
Learning Spanish should be a priority for Brit expats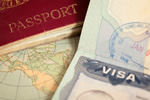 If you're one of the many who're now exacerbating their departure from the UK for a new expat life in Spain, learning Spanish is a priority. Many would-be British expats believe they don't need to be fluent in the local language as they'll be living within an existing expat community and rarely mixing with local people. However,...
Spain now officially the healthiest world country for expats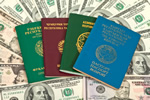 For British expats already loving life in Spain and those desperate to get there before the door slams shut at the end of this year, Spain is now officially the world's healthiest country. According to the highly respected Bloomberg 'Healthiest Country' index, Spain is now the planet's healthiest location, topping out ahead of...
Expat exodus from the UK to Spain is well under way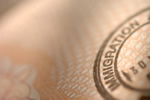 British would-be expats are changing their plans to ensure they'll be settled in Spain by the end of December this year. Whether or not Brexit will be a disaster for the UK, the expat exodus to Spain has started and is likely to continue for the rest of 2020. Predictions that, should Brexit happen, the majority of UK expats in Europe...
Brit expats in Spain furious over UK banks new overdraft charges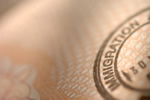 One of the most important aspects of emigration is setting up bank accounts in the new country whilst still retaining an account back home. For British expats heading for Spain, it's the norm to keep a UK bank account as well as holding cash in a local Spanish bank, even although many Brits don't exactly trust the Spanish banking...
Expat investors offered Spanish ghost villages for free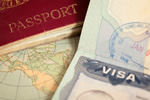 If you've been tempted to buy a ruined Italian village house for €5 and renovate it, the latest Spanish offering may be even better value for money! Spain has gone one better in the drive to re-establish its deserted villages by offering entire, abandoned medieval hamlets either for free or at incredibly cheap prices. The reasons for...
New Brit expats in Spain urged to watch out for illegal housing developments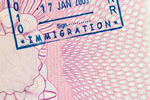 Finally, newly arrived expats in Spain will be able to have confidence their recently-built homes comply with all necessary legalities. The scandal of illegal homes in Spain has been going on for years, blighting the lives of those expats who were duped into purchasing homes without the legal licenses and deeds enabling the new owners to...
Malaga is the perfect choice for would-be expats in love with life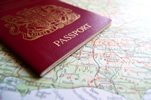 If you're still determined to emigrate to Spain before it's too late, Malaga is the perfect choice. One of the beauties of Spain as an expat destination is that there's something for everyone as regards location. For beach-lovers there are the Costas, for those fascinated by the country's history and heritage there are the Moorish...
How to stay alive as an expat motorist in Spain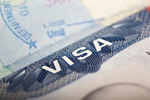 Since Brexit became inevitable, Brits unwilling to give up their retirement dreams are rushing to finalise their departures from the home country, with Spain still a favourite destination. Now that's it's certain freedom of movement and other EU state membership benefits will remain until the end of this year, those desperate to leave...