Spain News - Emigrate UK
This is the category page for all Spain news here on emigrate.co.uk, where you can view all the Spain emigration news.
PNG government promises Manus alcohol crackdown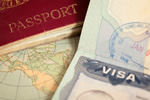 Papua New Guinea Prime Minister Peter O'Neill has demanded a crackdown on staff boozing at the immigration detention centre on Manus Island after an alleged gang rape incident. Police are investigating claims that three Australian officers from the Wilson Security group raped a local woman who worked at the centre last month. The prime...
Europeans emigrating to Latin America for work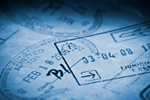 With high unemployment rates across parts of Europe, particularly Spain, many Europeans are moving to Latin America in search of work. A report by the International Organization for Migration and the European Union in May showed that in 2010 more Europeans emigrated to Latin American countries than the reverse; this was the first time this...
Freddie Starr to emigrate to Spain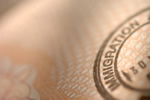 British comedian Freddie Starr is reportedly set to move to Spain after losing his libel case against a woman who alleges he groped her when she was a child. The 72-year-old, who suffers from a debilitating lung disease and requires a carer and a wheelchair, feels he needs a fresh start and that quitting the UK is the best option for him....
Spain among Europe's cheapest countries for expats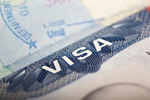 Expats looking for a cheap cost of looking should head for Spain, after the country was named as one of the cheapest places for foreigners to live in the EU. The latest global rankings from international consulting company Mercer showed that expat workers in the Iberian country's two largest cities, Madrid and Barcelona, have enjoyed a...
Emigrate to Costa del Sol for Spain's best golf courses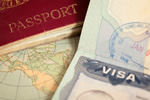 Would be emigrants looking to head to sunnier climes of Spain should head the Costa del Sol if they are golf enthusiasts after two of the region's courses were voted the best in the country. The Golfers' Choice list of the Iberian country's top 50 courses ranked Sotogrande's Real Club Valderrama in first place and Casares's Finca...
Authorities catch group trafficking Afghans to Europe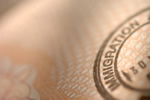 Police have detained 24 people in the UK and Spain after busting a gang that made an estimated US$4.25m in half a year from trafficking Afghan migrants to Europe, announced the Spanish government. Authorities in Spain arrested 13 suspects and UK police detained 11 at London's Heathrow Airport, said the Spanish police. They raided a...
Spanish association joins expat groups to fight property laws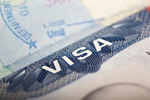 A Spanish group has teamed up with two British lobbying associations to combat Spain's property laws. AMA, an association consisting of Spanish homeowners in the town of Cantabria, has joined up with expat groups AUAN in Almeria and SOHA in the Axarquia in their fight to protect illegal properties being demolished after they were...
British expats reveal why Spain is number one choice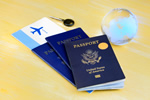 More and more British expats are heading to Spain, with affordable prices and a weak euro among the key reasons for the recent upsurge. The most popular choice is the Costa Blanca because of its sunny climate, the number of flights home and the large population of expats already living there, according to data published by estate agency...
Malaga attracting foreign buyers once more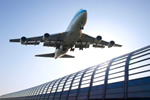 The Spanish property market has received a welcome boost of late after it was disclosed that foreign buyers are once more looking towards Malaga. Some 4,397 properties were bought by non-residents in 2014, up 7.4 per cent on the year before and 22 per cent on 2012. RE/MAX Top, which runs offices in the southern resorts of Marbella and...
Spain joins EU migrant quota opposition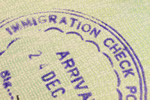 Spain has rejected the EU's proposal to set member states migrant quotas, following on from the UK and France's similar moves. The Iberian country rejected the proposal to share the mounting migrant burden, insisting that it had already helped many refugees and could not accept compulsory quotas. The European Commission unveiled the...