Real estate prices ease up in Prague's outskirts and surrounding villages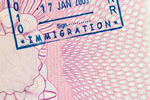 For expat professionals who've had enough of life in the big city, moving to one of the Czech Republic's charming smaller towns may be the answer.
As the cost of renting or buying even a small apartment in Prague continues to soar, properties located on the outskirts of the city and in nearby smaller towns are far more affordable as well as providing more living space. Central properties are now selling for an average of CZK 100,000 per square metre, but the same amount on the city's outskirts or in nearby small towns and villages will get expats a far larger apartment in far more attractive surroundings.
Nowadays, the majority of the republic's smaller towns and villages aren't isolated from the real world as in the past and are now offering an affordable alternative to high rents and the extra cost of living in the country's capital city. The majority of alternative locations can now be easily reached from the city centre whilst still preserving their charm, natural beauty and culture.
For example, the outlying village of Pruhonice with its expanse of greenery and peaceful ambience is now serving as an unofficial suburb of the capital. Located just six kilometres from the city's central hub, its pride and joy is the UNESCO World Heritage-listed park, a home for no less than 1,600 examples of both exotic and local plants and trees. Another treasured location close by the city is the village of Okof, home to just under 100 residents and giving easy access to the city.
Offering easy access by bus from Prague and set along the banks of the River Vltava, Roztoky is another residential hub for locals and expats working in the city. It's a favourite with hikers, nature lovers and cyclists and is also a summer paradise for those with homes in the city centre. Busy, lively and with many summer events and festivals, this former 19th century resort is an affordable base for expat professionals working in the big city.