US News - Emigrate UK
This is the category page for all US news here on emigrate.co.uk, where you can view all the US emigration news.
New survey marks Philippines as best location for expat retirees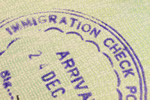 The Philippines is now officially rated as a great place to retire. If you're looking for a Southeast Asian retirement hub where English is the official language, the cost of living is cheap and the people are genuinely friendly, the Philippines could well be your perfect choice. Already popular with older expats, this stunning...
Survey shows Singapore still an expat favourite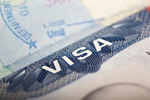 Singapore wins again as the best location in the region for expats in general and especially for Asian professionals. Asia is nows firmly in the running as a professional relocation destination for qualified and experienced expatriates from diverse countries. Always a favourite with Westerners, Singapore is now high on the list of...
Brit High Commission replies to UK expats on Cyprus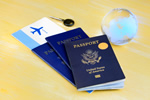 Expats on Cyprus finally get a reply to their FAQs from the British High Commission. Provided nothing changes in the meantime, British expats on Cyprus now have clarity on some of their most relevant post-Brexit questions. The most important issue for many was the time limit on residency applications, with the deadline now the end of this...
Expats with property in Australia urged to buy bushfire insurance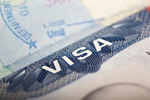 Newly-arrived expat house owners in Oz should take care to insure against bush fires. Given the recent devastating bush fires in Australia and the risks of similar conflagrations in other major expat destinations such as California, would-be expats looking for property should check the availability of suitable insurance. As huge areas in...
Oz and Kiwi expats clash over their countries' relative merits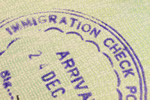 Expats are taking sides between Australia and New Zealand as to which destination is best. For would-be expatriates heading to the other side of the world, there's a practical choice between Australia and New Zealand, but if both country's own expatriates can't agree, what's a totally confused foreigner planning the rest of his or...
Australia blanks post-Brexit expat free movement deal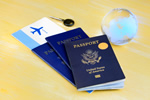 If you're banking on getting a job in Australia once Brexit is a done deal, you're out of luck. Dashing the hopes of would-be British expats hoping to head for Oz, the Australian government has put paid to any expansion of visa-free work between the two countries. It had been hoped a new post-Brexit trade package would include some...
Retiring in Costa Rica on an expat budget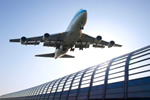 Formerly, Costa Rica was a closed book for retirees and entrepreneurs hailing from anywhere but the USA, but nowadays it's expats from many other world countries who're considering the move. Whether it's for expat retirement or starting a small business, Costa Rica has much to attract would-be incomers, although for many years only...
Oz diplomat floats Brit/Aussie free movement as part of trade deal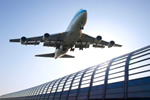 Could a post-Brexit trade deal between Australia and the UK include free movement of expats between the two countries? Once upon a time, Australia was an all-time favourite expat destination for Britons fed up with the British weather. Nowadays, Australian immigration requirements are some of the strictest on the planet, leaving Brits who...
Which US city is best for seriously career oriented expats?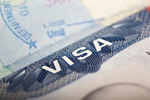 If working in the USA is a must, Miami is the best for happiness and New York for success. Florida's second-largest city welcomes newcomers from across the world to its sunny, hot and extremely lively heart, giving that 'home from home' feeling to all who arrive. It's laid-back and lively at the same time, with social activities...
Recent research shows Australia as favourite for Brit expat pensioners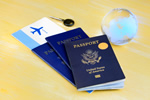 Is Australia really a top destination for British expat retirees? According to recent research, almost a quarter of a million British expatriate retirees in Australia are claiming their UK state pensions , but does this mean Oz is the best place for the UK's would-be expat retirees? The numbers, according to an article, represent some...