March 2014 Emigrate News Archive
Archived Daily Emigrate UK News...
Illegal immigrant father freed on bond after daughter pleaded with Pope Francis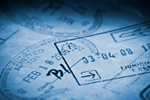 It seems to one young girl who journeyed to the Vatican to plead with the Pope over her illegal immigrant father's imminent deportation that miracles really do happen. The 10-year old Californian girl had travelled to Rome with a small immigration reform activist group to attend a general audience given by Pope Francis, She met the Pope...
US immigration activist group gives Pope letters from children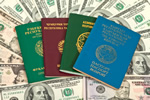 A Los Angeles group of US immigration reform activists have travelled to Rome and presented letters to Pope Francis from children whose parents are in danger of deportation. After being blessed prior to their journey by newly-appointed Archbishop of Los Angeles Jose Gomez, 10-year old Jersey Vargas, the group's youngest member,...
Angry Chinese investor visa hopefuls preparing to sue Canadian immigration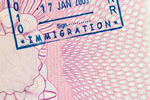 Following Canada's scrapping of the Immigrant Investor Visa programme, a group of furious Chinese would-be migrants are planning to sue the Canadian immigration service. The original programme offered high-net-worth investors the chance to loan money interest-free for five years to state governments in Canada, and offered permanent...
Bermuda considers increasing immigration to foster economic growth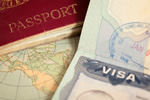 The Bermudan government is considering the best way of increasing its total population in order to stimulate the island's economic growth. OBA MP Sylvan Richards is urging the government to streamline its immigration laws in order to attract would-be expats to the island. The call comes after recently-released figures predicted a fall of...
Australia currency falls spell property bargains for immigrants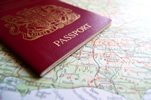 For those planning to migrate to Australia, the 33 per cent drop in the AU$ against the pound sterling over the last year could result in a brand new home at a bargain price. It's no surprise that, in February, enquiries from abroad about property for sale in Australia increased ten-fold over January's figures, with Melbourne, Sydney...
Japanese demographic time bomb may be defused by imass immigration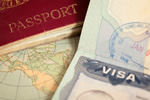 Japan, long one of the hardest countries in the world to enter permanently, is said to be considering immigration as the solution to its demographic time bomb and low birth rate. Mass immigration has been considered anathema by the Japanese for over 100 years, but as its population grows older and population numbers decline, it's having...
New Zealand immigration soars to 10 year high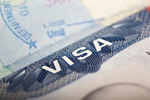 As New Zealand's immigration totals hit heights not seen for a decade, economists fear that domestic demand and pressure on housing stocks will result in inflation and increased interest rates. China is now the largest source of long-term immigrants to New Zealand, again for the first time in the last decade, closely followed by India....
Canada keeps immigration door ajar for wealthy Chinese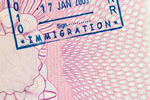 Following the sudden cancellation of its millionaire investor visa aimed at Chinese migrants, the Canadian immigration minister has introduces a new investor visa programme. Chris Alexander has admitted that Chinese mainlanders' flouting of the original scheme was just one of the reasons it was pulled without warning. However, he added...
Battle for US immigration reform seeks Vatican support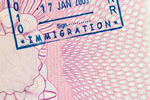 A group of activists fighting to change US laws to give a path to legality for undocumented immigrants is heading for Rome and the Vatican, hoping to get Pope Francis to actively support the cause. The pro-reform coalition is based in Los Angeles, and has enlisted the help of the Los Angeles Archdiocese in getting an audience with Pope...
Irish group urges support for US immigration reform on St Patrick?s Day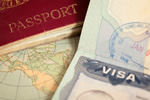 As Irish expat communities across the USA celebrated St Patrick's Day with green beer, parades and Irish stew, an Irish politician back in the auld country urged support for the USA's immigration reform movement. Martin Conway, Irish PM for County Clare, believes that Irish Americans have always played a crucial part in the development...
Irish grab thousands of Canadian IEC visa slots in ten minute frenzy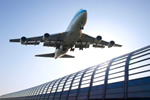 The first of Canada's online offer of 3,850 working holiday visa applications was mobbed by would-be Irish migrants, with all taken up within ten minutes. Thousands of Irish nationals hoping to get a chance to take up a working holiday visa in Canada were bitterly disappointed last night as every slot was taken within 10 minutes of...
BBC investigation uncovers more large scale student visa immigration fraud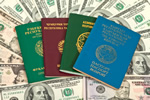 An investigation by the BBC's flagship Panorama documentary programme has identified systemic immigration fraud related to the government's Tier 4 Student Visa scheme. Over 200,000 student visas are approved annually, along with a further 100,000 extension to those already studying at British universities and colleges.Qualifications...
Canada links strong women immigrants with a stronger country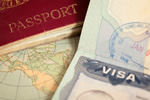 March 13 is International Women's Day, with Canada and its immigration supremo linking the celebration of strong, capable women with the benefits via immigration that newcomers give to the country In his speech, Canada's immigration and citizenship minister acknowledged the important contributions of immigrant women as well as their...
Homegrown talent shortage threatens UK recovery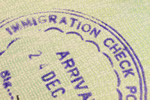 Senior businessmen are warning that Britain must embrace the concept of increased immigration replacing the lack of home-grown skills or face a faltering economic recovery. Immigration is a hot political potato with the UK electorate at the present time, with many Brits urging governmental restraint on the vast numbers still entering the...
UAE drop in expat salaries may threaten executive level emigration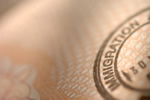 Those planning to emigrate to a higher-salaried position in the United Arab Emirates may see their plans scotched by a reported fall in average salaries. A recent survey revealed that, although CEOs and MDs at top international companies based in the UAE still receive the highest wages, a fall in the average salary over the past year is...
Canada scrapped millionaire visa may provoke lawsuit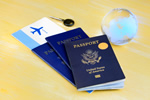 Following Chinese outrage over the scrapping of the Canadian 'millionaire' immigrant investor programme, Canadian businesses concerned with immigration and property issues are threatening a lawsuit. Immigration consultants and upscale real estate brokers are up in arms regarding the threat to their businesses and are considering taking...
Canada visa system threatens another ethnic restaurateur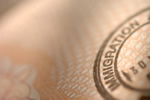 Following the news earlier in the week that a popular Halifax Thai restaurant is losing its head chef to deportation, another immigrant restaurateur can't open his new eatery as he can't get a work permit for an Indian chef. It seems that chefs from countries with popular authentic cuisines such as India and Thailand are being singled...
Chinese millionaires complain as Canada entry route is blocked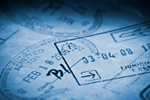 A group of Chinese millionaires now blocked from Canadian residential status issued a public complaint at a Beijing press conference earlier this week. Canada's recent federal budget statement announced the axing of the immigration investor and entrepreneur visas with which permanent residency could be purchased via a five-year...
3000 Brit builders helping reconstruct Christchurch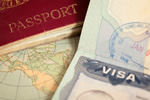 New Zealand has recruited some 3,000 skilled construction workers from the UK to help rebuild Christchurch after the devastating earthquakes. In the three years following the February 2011 destruction of the centre of the South Island city Kiwi immigration officials have granted 3,000 visas to UK construction workers. The majority of...
Controversial changes to Norway immigration rules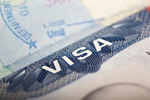 Whilst Norway isn't amongst the most popular countries for general expat attention, recent controversial immigration law changes may make it more difficult for skilled migrant workers to enter. Norway's four centre-right political parties took a week's worth of arguments and disagreement to come to a consensus on immigration law...