The fight to repeal expat frozen pensions isn't over yet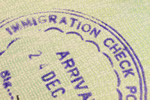 As the British government attempts to manipulate lawmakers by tying in vital carers' allowances with frozen pensions, expats and lawmakers' fight to get full pensions is heating up.
The frozen pension scandal isn't just confined to countries where there's no reciprocal agreement between the two governments, as it's totally illogical as well as unfair. Nor is there any indication that, post-Brexit, even more countries won't be added to the frozen pensions list. As a result, it's important for British would-be expat retirees fearing the effects on the British economy of the EU/UK divorce to consider the possible effect of a pensions freeze on their new lives overseas. Whether frozen pensions will still be the norm in the future is anyone's guess, thus making planning for a new life overseas at an older age risky at best and impractical at worst.
Despite increasing support from lawmakers for repealing the frozen pension law, the government has recently introduced a statutory instrument (SI) linking the provision of much-needed increases in the carers' allowance to the freezing of overseas-paid pensions, thus stymieing those in favour of ending pension freezes. Should they vote against the instrument on the grounds of ending frozen pensions this would also block the important carers' allowance increase.
This governmental trick has angered the increasing number of MPs in support of ending frozen pensions, with one former minister challenging the SI in an early day motion as a cynical ploy to divert attention from the frozen pensions issue. Sir Peter Bottomley considers the government's action is against democracy and grossly unfair to Britons living overseas who've paid in for their pensions all their working lives. He's calling for a separate vote on the issue and now has strong support in the House.
Last year, 94-year old Anne Puckridge flew back to the UK from Canada in order to take the fight straight to 10 Downing Street. She's been living with her daughter since her retirement in 2001 and, had she stayed in Britain, she'd now be receiving £125.95 a week. As her pension has been frozen, she gets just £ 72.50, the rate during the year she left the UK. She calculates the freeze has lost her a total of £23,000 over her years in Canada.
British retirees planning to relocate to Europe due to Brexit may well find their pensions are frozen once the UK is no longer in the EU club, adding their misery to that of the half a million who're affected right now and possibly forcing them to abandon their retirement dream and return to the UK.