Immigration News - Emigrate UK
This is the category page for all Immigration news here on emigrate.co.uk, where you can view all the Immigration emigration news.
Expat life in the Philippines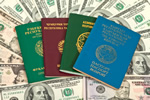 With all the coronavirus chaos going on across the world, finding a peaceful, friendly, English-speaking location is getting harder by the minute. For many would-be expatriates, finding the right location for a permanent move can be tricky as regards ticking all the boxes leading to a conversion from dream to reality. These difficult...
Brit expats in EU warned their rights are still at risk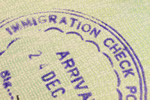 If you've only just settled in an EU member state or are planning to do so, the ongoing Brexit negotiations are important for your rights. One predictable reaction to the Brexit referendum decision for many British citizens was to book the next flight out or, at least, start to make plans to emigrate before it's too late. Now that the...
Expat house hunters in Italy could well bag bargains after the pandemic ends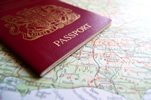 If Italy is your favourite for a new life as an expat, house price reductions could save you money. If there's one thing that's certain about the worldwide effects of the coronavirus pandemic, it's that house prices will fall as economies struggle to recover. Although the majority of Italian properties aren't exactly expensive to...
Expats returning to China are made to feel genuinely welcome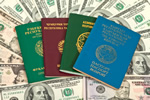 As expats return to China from overseas, going straight into a 14-day quarantine lockdown, local support is there for all needs. In Jing'An, both authorities and volunteers are supporting every expat who's returning to take up his or her life in China again. Whilst it's the law that a 14-day quarantine must be observed, expat...
Skills shortage in Singapore being filled by Western expat professionals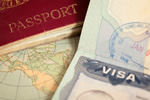 Singaporean companies are solving their skill shortages by hiring qualified, experienced expat professionals. Reports on hirings in Singapore have revealed as many as one in three Singaporean companies are solving their skills shortages by taking on qualified, experienced expats from overseas, with the majority also receptive to either...
Is positive COVID 19 news the beginning of the end or the end of the beginning?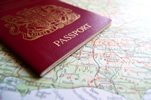 It's decision time for would-be expats as well as those already settled overseas. For expats already working or retiring in their chosen location, the COVID 19 pandemic may seem like the world's worst nightmare, and would-be expats still in the planning stages are stuck until there's a relaxation of the rules governing freedom of...
Brits heading to Spain urged to go with the post-Brexit flow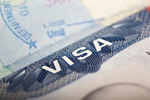 If you're halfway through your plan to emigrate to Spain before the end of this year, it's time to face up to changes. Many expats in Spain as well as even more attempting to get out of the UK before the end of this year may not realise the present situation is the calm before the storm. Change is now coming and needs to be faced up...
Where does Brexit leave Brit expats in the Overseas Territories?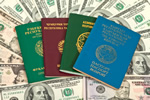 Brexit may not be over and done with for Britons looking to relocate to one of the British Overseas Territories. Post-Brexit Britain isn't the only British territory about to be changed by the outcome of the Brexit vote result. For decades, the UK's Overseas Territories in the Caribbean have drawn expats to work and eventually retire...
How to survive being a trailing spouse in a strange land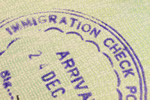 Being a trailing spouse in the country where English is only slightly the second language can make settling in a nightmare. Many women make the choice to give up their own careers in order to travel overseas as part of an expat family package. The first thing they discover is that being a trailing spouse is far harder than they'd...
Oz diplomat floats Brit/Aussie free movement as part of trade deal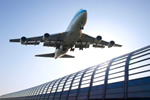 Could a post-Brexit trade deal between Australia and the UK include free movement of expats between the two countries? Once upon a time, Australia was an all-time favourite expat destination for Britons fed up with the British weather. Nowadays, Australian immigration requirements are some of the strictest on the planet, leaving Brits who...