Survey shows Canada still popular for its expat quality of life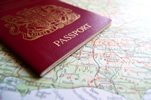 Canada is now rated third best in the world for expat quality of life.
The influential HSBC Expat Explorer survey has placed Canada as the third best expat destination for its quality of life. Traditionally popular due to its magnificent scenery and use of the English language, Canada is now in good company, with Switzerland hitting the top spot followed by Singapore and the top five rounded off by Spain and New Zealand. Cultural diversity was another of Canada's strong points, with a number of respondents saying they'll be reluctant to leave when their contracts end. Other plus points include an excellent healthcare system, international standard education and a positive immigration policy.
For hopefully long-term expatriate professionals, housing costs are cheaper than in the UK, with the possible exception of homes in upscale built-up districts in major cities. If the thought of freezing winters lasting months longer than in the UK is a downside, it's also inaccurate, as the huge country isn't totally blanketed in snowdrifts for a full six months every year! Checking out the weather patterns of interesting destinations could well reveal a city which may be only be on average slightly colder than say, Scotland or the north of England. It should also be noted that Canada's infrastructure is geared to snowy winters, meaning the effect on residents of heavy snowfalls and ice isn't as serious as in the UK.
Canada's top five cities for expatriates are Ottawa, Oakville, Boucherville, Burlington and St Albert, all of which have friendly local people, 21st century infrastructure and amenities including excellent schools and hospitals. For example, Ottawa is home to around a million residents, boasts an excellent university and stunning architecture and has a buzzing city centre as well as attractive neighbourhoods. Green, clean and with a young demographic, it's also home to a thriving expatriate community and is officially bilingual, with French its second language. Popular jobs include computer programmers, systems analysts and interactive media developers.
The city of Burlington lies on Lake Ontario, offering big city life surrounded by glorious natural beauty as well as no less than 115 parks and several museums. Also on the lake is Oakville, just half an hour's drive from Ottawa and an hour from Niagara Falls. It's perfect for expat families with young children as well as for music lovers and those into the performing arts. St Albert in Alberta province is proud to have been recognised as Canada's best small town in an annual survey although, for an average of 28 days every year, the ambient temperature can fall as low as -20 C. The Quebec town of Boucherville lies close by Montreal and offers affordable housing and easy access to the great outdoors. Its population is almost entirely French-speaking, with bilingual expat incomers standing the best chance of finding a job.