July 2012 Emigrate News Archive
Archived Daily Emigrate UK News...
Congress still to pass Russian trade bill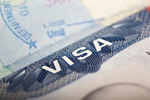 Business groups in the US are urging congress to remove Russia from the Jackson-Vanik law before going for a recess which lasts five weeks. The groups claim that if Congress leaves without amending the 37-year-old legislation then exporters in the US will suffer. In August Russia is expected to become a member of the World Trade...
Olympic security workers detained over immigration offences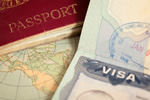 Nothumbria Police have arrested three employees of a security company in Newcastle who they suspect of committing security offences. The individuals were taken into custody before they were due to start work at St James' Park. The arrests were coordinated with the UK Border Agency. Although no details have yet been released concerning...
Stark warning against cutting benefits in Londonderry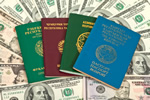 Ministers in Northern Ireland are concerned that the government's proposed cuts to benefits could mean more young people resorting to crime, emigration and suicide. It has emerged that 1,500 people in Londonderry under the age of 25 are currently relying on housing benefits. The Whitehall reforms will see those benefits cut and David...
Britain no longer providing most migrants to Australia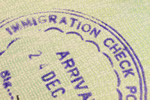 For the first time since the mid-90s Britain is not supplying the highest number of immigrants to Australia. For the year 2011-2012 the most migrants came from India followed by China pushing the UK into third place. The number of British migrants entering Australia in the last year is slightly up on the year before at 25,274 but is still 20...
Rights of overseas workers defended by Australian DIAC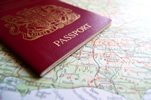 In a move to end the exploitation of foreign workers in Australia, the Department of Immigration and Citizenship has said that temporary sponsored workers must be given the same terms and conditions of other Australian workers. The department added that it would not accept excuses for underpaying workers from abroad or any other forms of...
Immigration New Zealand considers more visa outsourcing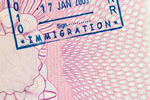 Immigration New Zealand wants outsource more of its immigration applications even though there have been accusations that its office in Beijing has been handing out fraudulent student visas. There have also been revelations that the student visa branch in Palmerston North is little more than a rubber stamp factory. Last month it was...
Emigration from Spain rises dramatically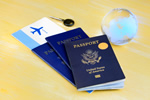 The National Statistics Institute in Spain has released figures which show that during the first half of 2012 the number of Spaniards deciding to leave the country increased by 44 per cent compared to the same six months in 2011. Spain is suffering from a crippling recession and unemployment is currently just shy of 25 per cent. Between...
India provides highest share of migrants entering Australia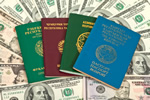 For the year ending in June 2012, more permanent migrants to Australia came from India than from any other country. The next highest intake came from China. A shortage of skilled workers in Australia has meant that the government is looking to fill vacancies from overseas. Many of the positions are in the country's booming mining industry....
Canadian minister questioned on cuts to refugee health care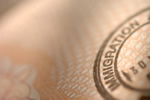 Jason Kenney, the Canadian Citizenship and Immigration Minister, has been facing questions over his decision to cut health care to refugees. At an event held by the Chamber of Commerce in Leduc, Mr Kenney was asked by Toronto family physician Dr Sheila Wijayasinghe about the reduction in health care benefits which will be permitted to...
UK attracts high number of EU emigrants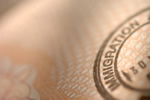 New figures published by Eurostat show that there are more immigrants living in Britain than nearly every other country in the European Union. The only two countries to have a higher number are Germany and Spain. It is estimated that around a third of immigrants in the UK have crossed over the border from other European nations. However,...
British expats report steep rise in the cost of living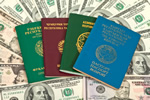 New research suggests that the cost of living for British expats is rising at a higher rate than it is for those living in the UK. According to the Post Office Expat Payment Index costs have risen by an average of 11 per cent. In some areas in Europe where the economies are struggling the figure is closer to 15 per cent. Of the 900 expats...
Gay Filipino woman challenges deportation from the US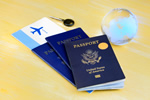 A Filipino immigrant in the US has filed a lawsuit in which she claims she is exempt from deportation because she is married to an American of the same sex. The class action is reportedly the first of its kind ever filed against the Department of Homeland Security. A challenge has been made against the Defence of Marriage Act by Jane...
Immigration queues at Heathrow close to being acceptable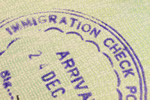 Immigration Minister Damian Green has told the home affairs committee that plans to bring waiting times at passport control at Heathrow Airport to a maximum of 45 minutes remain on track. Mr Green was called in front of the committee after its chairman, Keith Vaz, described the queues he had seen as appalling. Mr Green said he had visited...
Emigrating to Canada - jobs available for Canada immigrants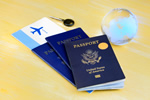 Although the unemployment statistics in Canada remain relatively unchanged at the moment, there is a suggestion that there might be a growing number of jobs for those entering the country from abroad. In the past year, around 214,000 new jobs have been created. Most of these are in the construction and manufacturing industries. According...
Canada issues record number of visas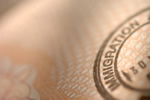 The Canadian government has announced that this year has seen a record number of visas handed out to visitors applying to enter the country. The current figure stands at 500,000 which is a significant increase on the 450,000 which had been approved at the same time in 2011. Jason Kenney, Minister for Citizenship, Immigration and...
Ministers to make it easier for foreign students to come to the UK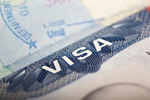 Ministers in the UK are considering relaxing the immigration rules for foreign students in order to attract more of them to British universities. By removing students coming from outside the European Union from the rules David Cameron would also be able to bring down annual immigration figures. The government said that it aims to cut the...
Irish unemployment highest for eighteen years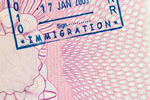 Unemployment in Ireland has hit its highest point in 18 years according to official figures released for June. However the figure has been kept down because of the large number of people choosing to leave the country and look for work abroad. Ireland currently has a population of 4.5 million. The Central Statistics Office has revealed that...
UKBA failing to deal with immigration backlog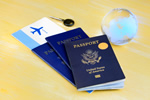 A new report by a government immigration inspector suggests that the UK Border Agency doesn't have an adequate system in place for dealing with the rising number of foreign nationals in Britain who are staying on even though their visas have expired. The report claims that the number remaining in the country without the proper paperwork has...
Jobless young people in Portugal told to look abroad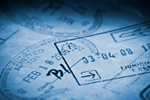 As jobless rates continue to soar in Portugal, the country's Prime Minister has angered many by declaring that young people without a job should show more initiative and seek employment abroad. Economic recession and the current debt crisis have pushed unemployment figures to a critical level. Pedro Passos Coelho seems to have hit a...
Migrant figures in UK double in some areas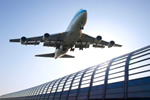 New figures suggest that in some areas of the UK the number of people settling from abroad may be more than double previous estimates. A change in the way the Office for National Statistics calculates its immigration numbers indicates a sharp increase in some parts of Aylesbury, Herefordshire and London. However, some councils, such as...
New UK citizenship test announced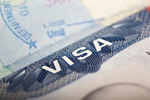 Ministers have suggested changing the test immigrants are required to complete when applying to settle in the UK. Questions on the Human Rights Act and benefits claims will be left out in future and be replaced by questions concerning British culture. Potential immigrants will soon be required to know more about Florence Nightingale,...