June 2012 Emigrate News Archive
Archived Daily Emigrate UK News...
40k Irish nationals emigrated in 2011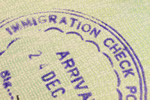 According to a recent detailed study, the rate of Irish people emigrating is now higher than the amount of immigrants who entered during the employment boom. The Organisation for Economic Co-operation and Development (OECD) reports that over 76,000 people emigrated from the country in 2011. This number has nearly tripled in comparison to...
Emigration rising from eurozone borders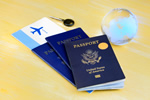 According to the Organisation for Economic Cooperation and Development (OECD), migrant workers who relocated to Western Europe before the financial crisis are now deciding to return home to nations which are growing economically. A rising number of migrants have been leaving many nations of the eurozone, particularly the ones worst-hit by the...
Young Canadian workers seek global jobs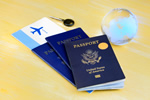 The outcome from a new study carried out by ICMA International reveals that young Canadian workers wish to work overseas and are seeking jobs offering them international career opportunities. When Canadians under age 39 seek out an employer, 168% consider global and international career opportunities as key factors. Others, 36%, consider...
Staff shortage at ASIO to check refugees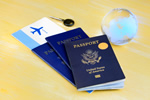 According to a recent audit, the Australian Security Intelligence Organisation, a spy agency that checks asylum seekers for possible security threats, has been battling against rudimentary computer systems, the sudden hike in boat arrivals, and 30% less staff than necessary. The inspection into the ASIO came after criticism of the delays...
Higgins suggests using abandoned estates as emigrants holiday homes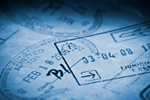 Irish President Michael D Higgins has proposed to utilize ghost estates as holiday homes for emigrants who have fallen on hard times overseas. During yesterday's visit to west London at GAA grounds, Mr Higgins said the idea of making use of the empty estates around the nation was a worthy consideration. Initially, the proposal came up...
Aussie political party wants no more Kiwis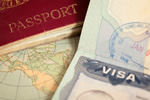 As Australia's population keeps growing, a local political party is demanding a stop to the unlimited immigration of New Zealanders. The newly-formed Stable Population Party has argued that the pact allowing Kiwis free flow into Australia must be abolished. Clifford Hayes, the party's Victoria Senate candidate says it is still possible...
Asian demography surpasses other minorities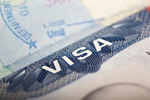 According to a Pew Center study, Asians have surpassed Latinos as the most rapidly growing group of immigrants in the United States. Asians now make up over 36 percent of all newcomers in the US in 2010, compared with 31 percent of people of Hispanic origins in the same year. Asian immigrants are also the most educated population of...
Oz immigration eases skilled workers points pass mark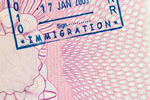 Those thinking about relocating Down Under will be happy to know that Australian's Department of Immigration has lowered the "pass mark" for Britons seeking visas to migrate, from the 60 point mark down to 65, in order to lure more skilled workers to the economy. In recent years, moving to Australia has been a notoriously...
PM Key supports NZ immigration policy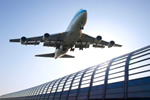 John Key, New Zealand's Prime Minister, has supported the Government's immigration policy, arguing that older immigrants pay more through taxes than they receive back in Superannuation. Yesterday, New Zealand First leader Winston Peters urged the government to take a good look at older immigrants who receive Super despite never having...
Hungarian Ministry says Roma fake reasons to flee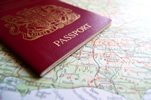 According to a Hungarian government statement, many Roma seeking asylum in Canada, who claim to be escaping political oppression, are in fact motivated by the liberal social benefits. A statement issued by the Human Resources Ministry said Hungary observes human rights and is a "democratic constitutional state". Anyone seeking...
Growing number of Russians willing to emigrate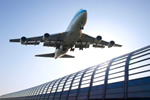 During the past three years, the amount of the Russians considering emigration has increased from 13 percent to nearly 20 percent. However, according to the new Levada survey, only 1 percent have taken any real steps in packing their suitcases. Meanwhile, the number of people who previously preferred to stay in Russia has fallen from 80...
Tokyo surpasses Luanda as priciest city for emigrants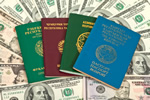 Tokyo has overtaken the Angolan capital Luanda as the globe's priciest city for emigrants, out of 214 cities ranked by Mercer, as Moscow continues to be the most expensive city to live in Europe. According to Mercer's yearly Worldwide Cost of Living Survey, recent global events, including political and economic turmoil, have changed...
8 Cubans flee Mexican immigration facility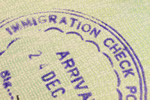 A communiqué has been released for eight Cubans who fled an immigration detention camp in the Mexican state of Veracruz. The eight Cuban runaways, whose immigration statuses are not yet known, fled the Acayucan facility early last Friday, said the National Migration Institute (INM). When the escape was discovered, a report was made with...
Scottish emigrant wins Australian award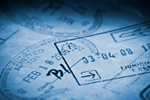 Professor Ian Frazer, a Glasgow-born academic, is one of eight to be named Companion of the Order of Australia – the country's most prestigious award – for his pioneering research which helped develop the Human Papilloma Virus vaccine against cervical cancer. Professor Frazer, who was also named 2006 Australian of the Year, attended...
New immigration crackdown requires ?20k salary for foreigners marrying Brits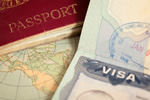 Under a new immigration crackdown, British nationals hoping to marry foreigners must now have to earn a £20,000 salary if they wish to establish their family in the UK. The planned reforms mean that lower-salaried Brits would be pressured to emigrate if they wished to be with a loved one from abroad. Adding to the financial demands, if...
Irish jobless rate hits rocket high 14.8% fueling mass emigration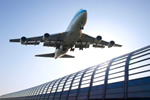 Ireland's jobless rate has reached its highest point since the nation's financial crisis started, damaging hopes aroused by improving economic figures that more jobs may be generated. As the first rise in four years, the rate of employed people went up by 11,000 (a seasonally-adjusted number) during the last three months of 2011....
Mexico Illegal immigrant theme park gives taste of perilous trip across the US border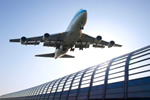 A remarkable video has shown a rare glimpse into the experience of illegal migrants who make the perilous journey across Mexico's border into the US. Located in El Alberto, Mexico, The EcoAlberto theme park gives tourists a chance to live through a simulated clandestine border crossing. Now, for the first time, this unusual tourist...
Obama pumps up OPT visa scheme for foreign students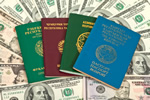 A programme which allows foreign STEM ("science, technology, engineering and math") graduates to work in the United States for 29 months with no work visa has been expanded by the administration of President Barack Obama. The scheme, dubbed the "Optional Practical Training" (OPT) programme, had permitted students to be employed in...
Canada immigration regulations blur when sickness involved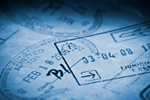 Renewing questions on when and if a potential immigrant's health issues should bar the candidate from immigrating, the Canadian Federal Court has overturned a government resolution to keep a Panamanian man from entering the country due of the possible financial burden to the Health Department from his HIV infection. Nestor Ovalle holds...
UK emigrants to have crisis centre by month's end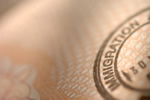 According to a top official, six million British expats living and working around the globe, among them 100,000 residing in the United Arab Emirate alone, will have more support with a new "crisis centre" which is due to officially launch at the UK Foreign and Commonwealth Office by month's end. Last Thursday at the British on Dubai...
NZ contractors applaud RSE immigration scheme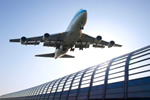 Vineyard contractors in Marlborough, New Zealand, are continuing to applaud the Recognised Seasonal Employer plan as a key solution to fill labour shortages in many local vineyards, as the pruning season is under way. As of Monday, around 600 RSE labourers were in Marlborough, compared to 580 by the end of May 2011, reveals to the Labour...