Politics News - Emigrate UK
This is the category page for all Politics news here on emigrate.co.uk, where you can view all the Politics emigration news.
Local French communities mourning the Brexit loss of Brit expat councillors and voters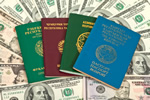 British expats living in Europe are still angry over losing their rights to vote along with their EU citizenship and freedom of movement. As the entire world attempts to adjust to a seemingly never-ending 'new norm' due to the coronavirus pandemic, British expats living and working in EU member states are still trying to come to terms...
Thailand unwilling to extend amnesty for trapped expats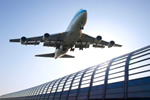 The latest news on further visa extensions for expats trapped in Thailand by lockdowns and flight cancellations might not be what they're waiting to hear. The speed with which the pandemic spread caused panic throughout the worldwide expat community and has resulted in misery for those separated from their loved ones due to a lack of...
Expats trapped in Thailand fear the end of their visa amnesty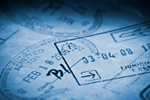 What happens now for expats trapped in Thailand when their visas run out? As in many other world countries, expats and visitors have been trapped and unable to leave Thailand for some time, mostly due to the fact that international and even local flights were cancelled months ago at the same time as all borders were closed. The Thai...
Expatriates in Hong Kong fearing Beijing's new national security law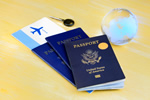 Are expats in Hong Kong at risk of falling foul of China's new national security laws? As Hong Kong residents and expatriates hold their breath whilst China continues to push its new law, democracy activist Joshua Wong is fearing for their futures as well as his own. In spite of Wong's support by pro-democracy movements across the...
Expats in Seoul excluded from Korean government emergency subsidy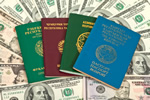 Expats living and working in South Korea may be locked out of the government's covid-19 disaster relief payment. Many expat professionals living and working in Seoul are angry about not receiving the government's relief fund payment promised to 'all residents in Korea'. The payment was intended to mitigate the effect of the...
Can Hongkongers trust the Johnson offer of BN(O) passports?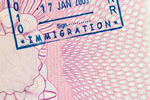 Can Hong Kong's non-UK expats trust Boris Johnson's promise of British National Overseas passports? Boris Johnson's surprise announcement catapulted the UK into the heart of the row between Hongkongers and the Chinese government as regards its new, hated, attempt to take total control over the former British possession. If Boris's...
Expats fear Hong Dong doom and gloom may be terminal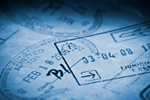 As the future of Hong Kong becomes more difficult to predict with any certainty, its social tensions are being reflected in its expat lifestyles and property prices. Last year's seemingly endless demonstrations had already taken a toll on the city's luxury property purchase and leasing, with China's recent release of its new laws...
Elderly British expats in France fearing a no-deal Brexit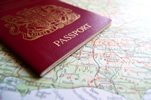 British expats in a Breton village are afraid of a no-deal Brexit. The little French village of Gouarec's present-day population is just over 25 per cent British, many of whom are worried about the increasingly likely event of a no-deal Brexit in just over six months' time. This disaster scenario would likely mean their ability to...
Hong Kong expats fearing new China rulings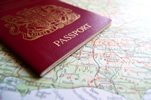 Expats in Hong Kong are now deeply insecure due to the new Chinese ruling. Hong Kong citizens and expats as well as the world were stunned when China announced its new national security law to be imposed on the island. Fears its introduction would finally kill off the unique freedoms enjoyed as a result of the handing over of Hong Kong to...
New Chinese law aims to destroy Hong Kong and its passionate democracy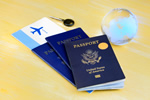 As China moves to tighten its relentless grip on Hong Kong, thousands of protestors are taking to the streets again. A shiver went through lovers of freedom of expression and autonomy when the news broke about China's latest attempt to force its authority on the former British trading settlement of Hong Kong. The massively controversial...