Politics News - Emigrate UK
This is the category page for all Politics news here on emigrate.co.uk, where you can view all the Politics emigration news.
How to be successful as an expat in Bangkok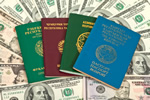 Living and working as an expat in Bangkok is easier if you remember a few essential rules. Bangkok's Sukhamvit district is home to a good-sized community of Western expats working for internationally-based companies' Thailand offices. The city and Thailand itself may not be number one on expatriates' must-have lists, but for the...
Majority of USA expats resent IRS and FATCA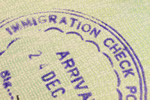 A recent survey conducted by major American tax advisory firm has shown the vast majority of US expats are angry about their tax-related treatment by their home country. Out of an estimated nine million USA expats living across the world, only one third are content with the double-tax system and FATCA reporting rules as they are. The rest...
Helpful hints for new expat arrivals in Dubai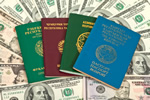 Settling down in Dubai is made easier by taking on advance knowledge of its lifestyle, culture and working hours. Dubai is a fascinating city for its architecture, ambience and dramatic desert setting, and is perennially popular as an expat professional destination for its luxury lifestyle as well as its career opportunities. However,...
Trump visa crackdown detains Oz expats at USA borders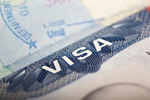 Australian expats and tourists are now being pulled up at US borders, with the USA's projected new visa system expected to ban some from entry. Since Trump was inaugurated as US president, Australian travellers are becoming victims of increased surveillance at US airports and border crossings and those applying for visas are now...
Graves filled with suspected trafficking victims found in Malaysia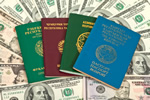 Malaysian authorities have revealed that they have unearthed a number of graves in abandoned camps along the border with Thailand, where Myanmar's Rohingya Muslims had been being held by human traffickers. Malaysia's police chief Khalid Abu Bakar revealed that some of the graves contained multiple bodies, and said that one of the sites...
Millions to renounce UK residence if labour win election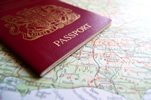 In excess of seven million UK expats potentially could renounce their British residence if the Labour Party is victorious in May's general election, claimed an international advisory. Nigel Green, the chief executive of De Vere Group, said should Labour win next month then many expats will require advice on whether changing their...
Emigrants want Ryanair to reduce flights for returning to vote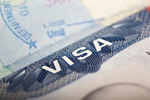 Campaign members from "Get the Boat 2 Vote" have written a letter to Ryanair's Head of Communications Robin Kiely asking if the company would offer discounted flights for emigrants wanting to return to Ireland so that they can vote in the referendum regarding marriage equality on May 22. As Ireland does not have a postal vote...
Suicide attempts in Australia's PNG detention centre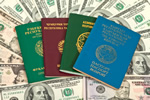 Papua New Guinea's detention centre on Manus Island, where Australia sends asylum seekers to be processed, has faced with mass demonstrations for more than a week, with reports stating that there have been a number of suicide attempts. One asylum seeker, who requested anonymity, said that the situation had reached a "critical" stage...
Cambodia-Australia refugee deal gets international backing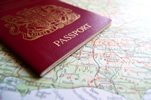 Asylum-seekers sent by Australia to be processed on the Pacific island of Nauru could get the opportunity to relocate to Cambodia. If the Cambodian government fulfils a number of requirements, the International Organization for Migration (IOM) has said it is prepared to back the move and help facilitate the transfer to the Southeast Asian...
New Zealand First misses boat as Keys wins third straight term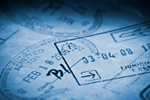 In spite of a tough campaign by the opposing anti-immigration party New Zealand First, the centre-right National Party led by John Key has easilyl secured a third successive term in office. The opposition campaign focused on limiting New Zealand's soaring immigration figures, claiming that local jobs were being lost to migrants and house...