Politics News - Emigrate UK
This is the category page for all Politics news here on emigrate.co.uk, where you can view all the Politics emigration news.
Extra stamp duty increase on buy to let is bad news for expat investors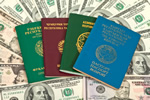 If your expat retirement strategy is based on buy-to-let income, yesterday's 2020 budget may not be great news. Nowadays, many would-be expats planning their overseas retirement base their investment income on British buy-to-let revenues, with the long term appreciation in house prices an added bonus. Buying and letting out a property...
Brits heading to Spain urged to go with the post-Brexit flow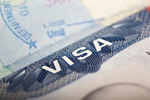 If you're halfway through your plan to emigrate to Spain before the end of this year, it's time to face up to changes. Many expats in Spain as well as even more attempting to get out of the UK before the end of this year may not realise the present situation is the calm before the storm. Change is now coming and needs to be faced up...
China restricts VPN usage to keep coronavirus news under wraps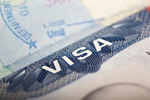 For new expat arrivals in China, the recent crackdown on VPNs is making life more difficult. Immediate internet access can be crucial for new expat arrivals in China as regards the ease of contacting their banks and other necessities back in the home country, as well as being able to assure friends and family they've arrived safely and...
Where does Brexit leave Brit expats in the Overseas Territories?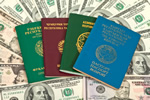 Brexit may not be over and done with for Britons looking to relocate to one of the British Overseas Territories. Post-Brexit Britain isn't the only British territory about to be changed by the outcome of the Brexit vote result. For decades, the UK's Overseas Territories in the Caribbean have drawn expats to work and eventually retire...
Brit High Commission replies to UK expats on Cyprus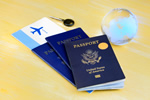 Expats on Cyprus finally get a reply to their FAQs from the British High Commission. Provided nothing changes in the meantime, British expats on Cyprus now have clarity on some of their most relevant post-Brexit questions. The most important issue for many was the time limit on residency applications, with the deadline now the end of this...
Will the EU still chase top talent UK expats after Brexit?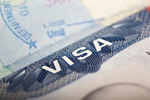 British would-be expats now have a brief period in which they can still emigrate freely to one of the European Union's 27 states using the Bloc's free movement legislation. The transition period starts next week and will continue until the end of this year at the earliest, with a possibility of a further extension or the threat of a...
Is Brexit set to kill off Erasmus for UK experts and students?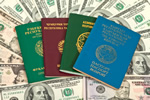 The Erasmus programme for expat fellowships and expat foreign study students at Czech universities will continue until at least the end of this year. An announcement by the Czech Education Ministry has confirmed the Erasmus programme in support of foreign fellowships and studies will not be affected by the UK's withdrawal from the...
Greece may be the best bet yet for UK expats fleeing Brexit Britain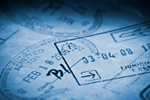 British expats in Greece can now rely on their rights and residency status, Brexit notwithstanding. Over the past several years, much has been written about its effects on British expats in a majority of EU member states where there are sizeable expat communities. Not a great deal has been heard from or about UK retirees and expat...
UK expats and residents in UAE targeting London again as property prices fall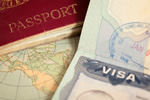 With sterling still heading towards the bottom of the barrel and London property prices still falling, banks and mortgage lenders are bracing themselves for an expat investment rush. The plunging pound, continuing Brexit effect and now the election of Boris Johnson as the UK's new PM could be expected to deter expat investors, but this...
Would Boris as PM cause even more chaos for British expats in the EU?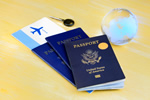 Will British expats be even worse off should Boris Johnson become Prime Minister? The Brexit threat is centred on British expats living, working or retiring in EU member states, the majority of which have at least guaranteed expat rights until the transition period ends on the last day of December 2020. In addition, British state...