Politics News - Emigrate UK
This is the category page for all Politics news here on emigrate.co.uk, where you can view all the Politics emigration news.
Elderly British expats in France fearing a no-deal Brexit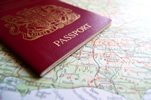 British expats in a Breton village are afraid of a no-deal Brexit. The little French village of Gouarec's present-day population is just over 25 per cent British, many of whom are worried about the increasingly likely event of a no-deal Brexit in just over six months' time. This disaster scenario would likely mean their ability to...
Hong Kong expats fearing new China rulings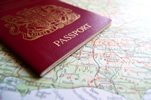 Expats in Hong Kong are now deeply insecure due to the new Chinese ruling. Hong Kong citizens and expats as well as the world were stunned when China announced its new national security law to be imposed on the island. Fears its introduction would finally kill off the unique freedoms enjoyed as a result of the handing over of Hong Kong to...
New Chinese law aims to destroy Hong Kong and its passionate democracy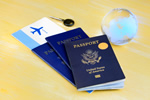 As China moves to tighten its relentless grip on Hong Kong, thousands of protestors are taking to the streets again. A shiver went through lovers of freedom of expression and autonomy when the news broke about China's latest attempt to force its authority on the former British trading settlement of Hong Kong. The massively controversial...
Surveys show almost half of Italians favour leaving the EU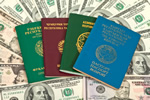 For those Brits looking to move to Italy before Brexit kicks in, the bad news may well be that Italians are demanding their own version of Brexit! Italian citizens are furious the EU didn't step in with assistance when the pandemic arrived, even although it was obvious the government was struggling with the speed of the spread. In the...
Are expats in Asia increasingly unwelcome?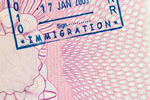 All across human history, those seen as 'different' have been targeted for blame when man-made or natural disasters have occurred. Nowadays, in the so-called enlightened and decidedly connected 21st century, it's happening again all across the Asian continent. Whether it's Trump calling out China for a supposed deliberate attack...
Brit expats urged to support lawyers working for continued EU rights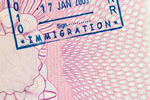 British expats in Europe are being urged to support a permanent status for the UK's EU citizenship. Although the Brexit-originated Withdrawal Agreement came into force at the end of January this year, thus supposedly removing all 6 million Britons' rights to free movement and EU citizenship, a group of passionate citizens and lawyers...
Reciprocity for expats is on the Brexit back burner as the pandemic rages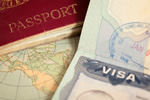 Britons still determined to relocate to Europe may find it all depends on reciprocity. The plight of British expats and those still in the UK wanting to emigrate is now on the Brexit back burner as the pandemic continues to rage across Europe. Brits attempting to continue with their plans for a new future in a European member state are...
Expats in the Gulf States urged to sympathise with rich list losses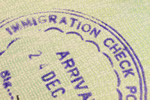 Whilst you're confined to your high-rise expat apartment in Dubai wondering how to celebrate Easter, remember to spare a caring thought for the 13 UAE billionaires whose holdings have dropped like the proverbial stone due to the virus's effect on the economy and property values as well as the NMC Healthcare financial scandal. The...
Extra stamp duty increase on buy to let is bad news for expat investors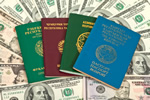 If your expat retirement strategy is based on buy-to-let income, yesterday's 2020 budget may not be great news. Nowadays, many would-be expats planning their overseas retirement base their investment income on British buy-to-let revenues, with the long term appreciation in house prices an added bonus. Buying and letting out a property...
Brits heading to Spain urged to go with the post-Brexit flow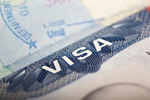 If you're halfway through your plan to emigrate to Spain before the end of this year, it's time to face up to changes. Many expats in Spain as well as even more attempting to get out of the UK before the end of this year may not realise the present situation is the calm before the storm. Change is now coming and needs to be faced up...