August 2012 Emigrate News Archive
Archived Daily Emigrate UK News...
UK Immigration figures down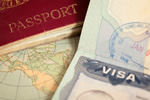 Damian Green, the minister in charge of immigration, has said that new figures released by the Office for National Statistics prove that the government is achieving its aim of reducing the number of people entering the country. However, although net immigration appears to have dropped from 252,000 to 216,000, the ONS said that the margin for...
London Metropolitan University loses visa licence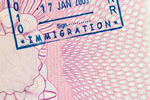 Overseas students attending courses at London Metropolitan University are facing deportation after the European Union revoked the establishment's right to sponsor students from outside the EU. According to the UK Border Agency, the university has failed to deal with systematic failings it was ordered to address six months ago. A task...
Most liveable city on the planet is Melbourne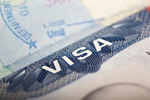 A study by the Economist Intelligence Unit has resulted in Melbourne, Australia being considered the most liveable city on the planet. The Victoria state capital grabbed first place after it scored highly across five categories – infrastructure, education, culture and environment, healthcare and stability. Second place went to Vienna,...
Butte named most Irish American US city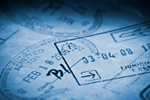 A survey of cities across the USA has revealed that where Boston is unsurprisingly the most Irish American of the major cities, Butte in Montana has the most Americans of Irish descent of any US city. The figures come from the US Census of 2010 in which the Census Bureau asked respondents to note down the ethnic group with which they most...
Academics fear Irish brain drain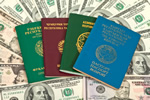 Scientists in Ireland are concerned that losing out on vital research grants awarded by Europe could cause a brain drain. A reduction in funding could potentially cause academics and postgraduates to look to other countries in which to continue their research and studies. A group of international experts is worried that a change in...
New Zealand fears brain drain to Australia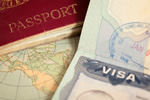 New Zealand's recruitment experts are warning that if job opportunities are not improved, the country could see its brightest graduates being lured abroad, especially across the Tasman to Australia. Careers director at the University of Auckland, James Hairsine, said that just half-a-decade ago the institution had sent four of its best...
Arizona immigration law opponents challenge police stops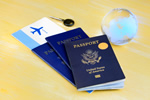 Opponents of Arizona's controversial immigration law have asked a US District Court to hold off on passing a part of the legislation which allows police to demand to see the immigration papers of anyone they arrest and suspect of being in the state illegally. The US Supreme Court has already upheld the provision. Immigration groups and...
New Zealand confirms record numbers leaving for Australia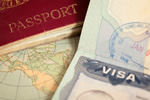 A record number of emigrants have left New Zealand over the last year to look for better economic opportunities in Australia, according to recently released statistics. Statistics New Zealand has reported that 53,900 people crossed the Tasman in the 12 months to July. The latest emigration figures are a significant increase on the 46,450...
Portuguese students plan to emigrate after graduating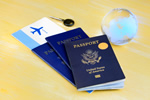 A recent study into the plans of Portuguese students after they graduate has shown that the majority are thinking about travelling broad in order to find work. The study was undertaken between May and June this year by student associations across the country and discovered that 69 per cent intended to emigrate once their studies are...
Ireland to emerge from recession in 2016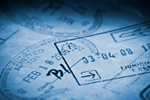 A new study by a digital research agency suggests that just under half of those living in Ireland know somebody who has decided to emigrate. The research, conducted by Sponge It, also revealed that 39 per cent of people knew a member of their family who had decided to join the exodus. The survey asked respondents a range of questions on...
Arab countries issue warning to citizens in Lebanon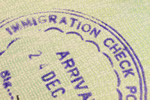 As the civil unrest in Syria shows signs of spilling over the border into Lebanon four Arab states have issued warnings to their citizens to think about getting out. Kuwait, Qatar, the United Arab Emirates and Saudi Arabia have all said that it is dangerous for citizens to remain in Lebanon as more Sunni Muslims are abducted by a Shia...
Economic gloom forces Poles to look abroad for jobs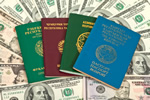 The difficulty of finding a job at home is causing an exodus from Poland, particularly among the educated and the young. Many Poles are worried that the dire economic situation in their country will mean that they will not be able to find a job or further their careers. According to Rzeczpospolita, many have decided to try their luck in other...
Benedict Cumberbatch may quit Baker Street for US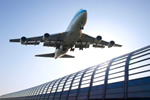 Star of the hit television series Sherlock, Benedict Cumberbatch, has told the Radio Times that he is considering emigrating to America to get away from the constant griping about his privileged background. The actor, who also starred in Tinker Tailor Soldier Spy, said he was fed up of the posh-bashing which occurs in the UK. Although he...
South African youth believe future will be better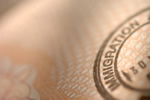 A recent survey of South Africans has revealed that the biggest worry among young people is the lack of employment in the country. The research was conducted by Pondering Panda via mobile phone and took into account the views of more than 18,000 South Africans. Jobs were the biggest concern for 23 per cent of those who responded to the...
Temporary border staff accused of immigration mistakes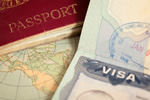 Border staff have been making allegations that temporary workers brought in to help cope with an increase of visitors to the UK during the Olympic Games have been responsible for a number of potentially serious blunders. Around 500 extra staff were brought in to make sure that immigration formalities continued to run smoothly. However, UK...
Majority of immigrants are happy with New Zealand life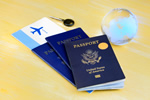 A recent survey of migrants in New Zealand has revealed that the majority are satisfied with their new lives. The study was conducted by the Ministry of Business, Innovation and Employment and found that the main reason for people wanting to move to New Zealand was to be with a partner, family or friends. The second most popular reason was...
Nevada ad attacks Obama deportation record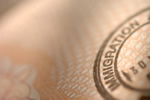 A Spanish-language commercial has been launched in the US state of Nevada attacking the Obama administration for deporting a record number of immigrants. The 30-second spot is called No More Lies and accuses Mr Obama of deporting more people than any president who has gone before him. The commercial also attacks Mr Obama for not pushing...
Turkey attracting German workers as economy flourishes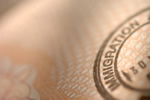 While much of Europe continues to concentrate on finding ways of dealing with the region's debt crisis, neighbouring Turkey appears to be flourishing. For this reason the country is attracting the attention of German firms looking to invest and German-born Turks looking for jobs. Analysts are predicting that as growth declines across the...
Greece launches crackdown on illegal immigrants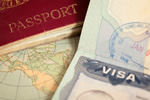 A crackdown by police in Athens has led to the detention of around 6,000 people suspected of being illegal immigrants. Although most have since been released the authorities have said that some 1,600 people are to be deported. Nikos Dendias, the Greek public order minister, said it was essential for the country to build a better way of...
Irish graduates plan to look for work abroad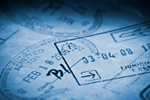 A recent survey of students in Ireland has shown that close to a third do not believe that they will be able to find a suitable job at home and will need to look overseas. The European Graduate Barometer indicates that there has been a confidence crash for students across Europe but that the situation is particularly dire for those in...
Australians and New Zealanders leave UK for better job opportunities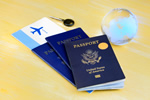 As the economy in Britain continues to struggle a large number of expats who arrived in the country from New Zealand and Australia are returning home to look for better job opportunities. Whereas the number of jobs available down under has hit the highest level in eight years, the situation in the UK is almost the opposite. Research...
Spain demands proof of financial stability from expats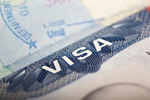 Spanish ministers have announced that they will be introducing new rules which mean that any European national who decides they want to live in the country for a period of more than three month will have to prove that they can pay their own way. Foreigners will now have to show that they will not become a burden on the Spanish government...
Amendment to Russian trade barrier in the US postponed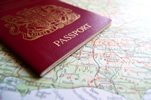 A move to introduce legislation that would remove US trading restrictions with Russia will have to wait until after Congress comes back from its five-week summer recess. A House Republican spokesman confirmed that the debate over whether to lift one of the last economic barriers from the Cold War-era will have to wait until the...