Working Abroad News - Emigrate UK
This is the category page for all Working Abroad news here on emigrate.co.uk, where you can view all the Working Abroad emigration news.
British expats warned again over dodgy IFAs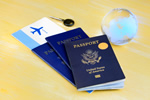 Over the past several years, the UK financial regulator has cracked down on IFAs offering investments which benefit them rather than their clients, causing many to move offshore and plague expat destinations. Fortunately for British investors and pension savers, most of the easily accessible financial advice firms are now regulated,...
How to be successful as an expat in Bangkok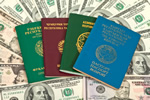 Living and working as an expat in Bangkok is easier if you remember a few essential rules. Bangkok's Sukhamvit district is home to a good-sized community of Western expats working for internationally-based companies' Thailand offices. The city and Thailand itself may not be number one on expatriates' must-have lists, but for the...
Helpful hints for new expat arrivals in Dubai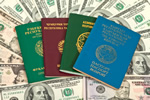 Settling down in Dubai is made easier by taking on advance knowledge of its lifestyle, culture and working hours. Dubai is a fascinating city for its architecture, ambience and dramatic desert setting, and is perennially popular as an expat professional destination for its luxury lifestyle as well as its career opportunities. However,...
How far will your money go in Asia?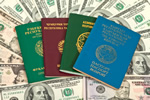 Moving overseas is, for most expats, a leap in the dark as regards lifestyle and budgetary demands, made even more complicated if salaries and pensions are taken in the currency of the home country. An increasing number of expats are deciding on Asia for their next move, with China in particular attracting entrepreneurs to its booming...
Cambodian Bank wins praise for stability and sound assets quality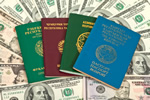 Expats heading to Southeast Asia are right to be cautious over banking security, but one Cambodian bank is now being praised by an international credit rating agency. Developing countries in Southeast Asia are now popular with expats, especially retirees, but their banking systems and the banks themselves don't usually operate to first...
Wage structures for expats in Singapore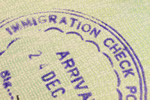 One of the most important questions when considering a move to Singapore is 'how much will I earn'. The majority of expat professionals contemplating a new job consider the salary offered before any other aspects of the country and city. Wages compared with living costs are priorities, especially if the move includes dependents....
China offers expat job prospects but withholds quality of life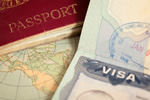 China is the new kid on the block as regards expat destinations, offering good job opportunities but falling short on quality of life and settling in. It's only in the last several decades that China has become a serious expat destination drawing huge numbers of mostly younger professionals and entrepreneurs to its ancient land. The...
UAE-Indian eMigrate inititative will end exploitation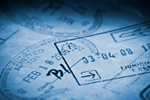 Indian officials in the UAE have said that the new revamped eMigrate online recruitment system can put a stop to employers and recruiting agents exploiting workers. The officials have also dismissed worries that blue-collar workers have not been able to use the platform because they must apply for emigration clearance online. On Monday,...
Indian employers angered by eMigrate system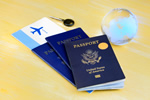 A number of Indian employers in the UAE are annoyed over the technical faults in the eMigrate system operated by the Indian missions in the country due to which they are unable to recruit employees from India. The eMigrate system was launched to smoothen and streamline the recruitment of Indian workers. About 5,000 employment visas are...
PNG government promises Manus alcohol crackdown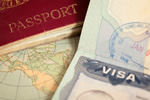 Papua New Guinea Prime Minister Peter O'Neill has demanded a crackdown on staff boozing at the immigration detention centre on Manus Island after an alleged gang rape incident. Police are investigating claims that three Australian officers from the Wilson Security group raped a local woman who worked at the centre last month. The prime...