UK News - Emigrate UK
This is the category page for all UK news here on emigrate.co.uk, where you can view all the UK emigration news.
Changing your Dutch expat health insurance policy every year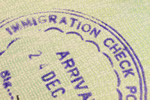 Expats in the Netherlands are being encouraged to adjust their private healthcare insurance to avoid being overcharged. In the vast majority of expat hubs across the world, private healthcare insurance is a necessity but can also wreck the budgets of all but the most financially comfortable foreign workers. The Netherlands is no exception...
Expat tax breaks across the world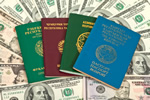 International expats are fully aware there are only two unavoidable disasters in life – death and taxes. Whilst it's impossible to avoid death when it's your turn to go, it's entirely possible to avoid losing massive chunks of your salary to the local taxman, especially if you're an American citizen who's already paying...
Are UK expat pensions inheritable by surviving spouses?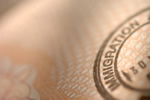 Retirement overseas is now the norm for many British couples, but what happens to pension payments when one partner dies? It has to be said that a stress-free retirement in a warm country can extend not only expat pensioner couples' lives, but also their capacity for enjoying their time together in a new country. However, when it's...
Tips for expats buying a property in Greece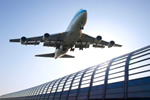 Expat property purchase in Greece is complicated, but can be done with a little professional help. If you've finally given up on the UK and are moving to Greece, buying a home in your chosen location isn't exactly straightforward, but can be done. EU nationals can freely purchase real estate on the mainland and in the islands, but...
Several million British expats urged to Brexit-proof their finances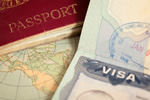 According to leading financial advice firms, all British expats should now be reviewing their financial strategies in the light of a possible no-deal Brexit. The news that the UK Chancellor of the Exchequer is setting aside some £500 million in preparation for a no-deal Brexit is sending shivers up the spines of a good number of British...
Entrepreneurial expats in Spain embrace e-commerce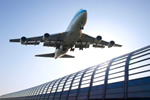 There's a new slant on becoming an expat in Spain, with e-commerce the latest fad with entrepreneurs. E-commerce is now establishing itself as yet another way to take advantage of Spain's low cost of living, friendly environment and mostly spectacular climate. The industry is attracting increasing numbers of tech-savvy expats whose...
Self employed expats face UK government tax and NI crackdown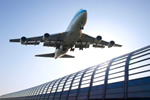 British expats whose companies are UK-registered and who work overseas are about to be targeted by UK tax officials. Chancellor Phillip Hammond has ordered the Treasury to drat new laws governing British expats working for their own private, UK-registered companies. The move is aimed at clamping down on alleged tax avoidance by Britons...
Brit and German unis join together to save EU research grants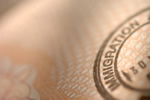 A famous UK university is working with its German equivalent to get round the Brexit effect on EU research funding. The threat to UK universities' EU research funding caused by Brexit could recede due to a plan by two leading world universities, with academics in the UK have fearing the ending of EU research grants ever since the...
Brit expats in France demand second referendum based on Brexit deal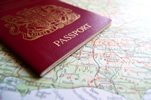 British expatriates living in France are now in favour of a second referendum as the only way to stop the Brexit debacle. Brit expats who've made their homes and started businesses in France are amongst the worst affected by the UK/EU divorce, with the majority now believing the only way out of the debacle is via a second referendum....
Expats and locals join to protest Portuguese stray dog euthanasia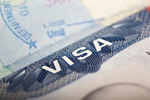 If you count your pets as your best friends, retirement in Portugal might not be the best idea. Most would-be expat retirees heading for European destinations are well aware that Britons are regarded as unstable for their love of dogs, cats and several other less cuddly and communicative species. It's true that Europeans in general...