UK News - Emigrate UK
This is the category page for all UK news here on emigrate.co.uk, where you can view all the UK emigration news.
Expat travellers urged to check post-Brexit legal requirements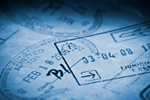 Although at present it seems likely that free movement between the UK and EU member states will continue until the end of this year, would-be expat travellers should double-check on important aspects of the planned move. One of the most important aspects of planning to either travel or emigrate within the EU is healthcare. Formerly, all...
Is the buy to let investment boom over for Brit expats in 2020?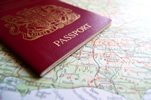 If UK buy to let is part of your retirement or investment strategy, now is the time to make a move. Prospects for buy-to-let investments in 2020 are expected to fall slightly during this coming year as the comparatively buoyant remortgage market cools and a larger number of landlords opt for 5-year fixed rates. Given that at least this...
Is Brexit set to kill off Erasmus for UK experts and students?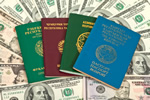 The Erasmus programme for expat fellowships and expat foreign study students at Czech universities will continue until at least the end of this year. An announcement by the Czech Education Ministry has confirmed the Erasmus programme in support of foreign fellowships and studies will not be affected by the UK's withdrawal from the...
Greece may be the best bet yet for UK expats fleeing Brexit Britain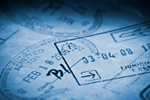 British expats in Greece can now rely on their rights and residency status, Brexit notwithstanding. Over the past several years, much has been written about its effects on British expats in a majority of EU member states where there are sizeable expat communities. Not a great deal has been heard from or about UK retirees and expat...
How to stay alive as an expat motorist in Spain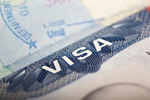 Since Brexit became inevitable, Brits unwilling to give up their retirement dreams are rushing to finalise their departures from the home country, with Spain still a favourite destination. Now that's it's certain freedom of movement and other EU state membership benefits will remain until the end of this year, those desperate to leave...
British expat retirees losing millions via rogue offshore IFAs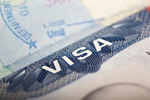 Pensions scams by rogue IFAs are still wrecking expat lives in Spain and many other expat retiree destinations. The latest scandal involves the mis-selling of QROPs pension transfers and has resulted in those who've lost all their life savings now being chased by the UK taxman, even although they weren't aware they were breaking the...
Popular Portugal is a great choice for British expat retirees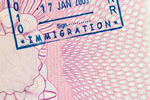 As Brexit creeps closer, Portugal is becoming even more popular as a safe refuge for British expats. Already a home from home for some 900,000 expatriates, Portugal's glorious beaches, warmer winters, stunning architecture and fascinating cultural life is drawing ever more new arrivals looking to escape the political turmoil and...
Getting a buy to let mortgage on an existing expat property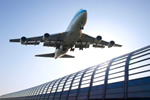 If you're moving overseas to take on the expat job of a lifetime, what's the best way to cope with your UK property? Moving overseas to take on a career-enhancing position isn't something the vast majority of ambitious Brit professionals could refuse, but the complication of having a UK home and keeping it can cause a dilemma....
New Home Secretary brings bad news for expats seeking jobs in the UK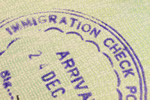 Boris Johnson's new Home Secretary Priti Patel is planning to introduce a points-based immigration system. The new system spells bad news for expats looking to move to the UK, unless they are able to fulfill the stringent requirements Patel believes are essential once Britain leaves the EU. Basically, the UK will only welcome skilled...
Expat pensioners in France under threat of being thrown out due to income reuirements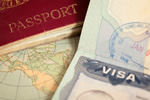 A warning about strict income tests has been issued to UK expats already living and working in France and those planning to do so in the near future. Despite the present uncertainty about Brexit and France's previous request that all British expats get their cartes de sejour, it seems the French government is already forcing Brits whose...