UK News - Emigrate UK
This is the category page for all UK news here on emigrate.co.uk, where you can view all the UK emigration news.
Finding the perfect job in the Netherlands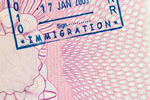 Whilst Germany and France were once the holy grail for expats moving to Europe, the Netherlands is now the preferred location for well-educated foreign professionals. According to relocation specialists, the Netherlands is now overtaking its European neighbours as an attractive and different choice for well-educated professionals looking...
Taking care of the practicalities before you retire overseas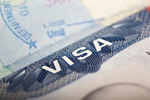 If you're looking to spend your retirement abroad, a certain amount of advance planning will make the transition far easier. Wherever you're heading, the first priority is getting the correct visa for your needs, whether your dream is lazing on a beach, volunteering or even starting a blog or online business. Right now, Britons can...
London to Amsterdam Eurostar route to start in April in spite of problems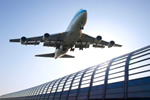 For those whose companies are relocating to Europe pre-Brexit, as well as for Brit expats already in the Netherlands and Belgium, a new super-fast Eurostar service will soon link Amsterdam directly to London. The service is tipped to start a no-holds-barred contest between train and plane providers, with the Eurostar possibly ahead on...
UK expat retirees advised to transfer personal pensions before Brexit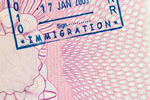 British expats overseas who've left their personal pension back in the UK are being advised to transfer it before Brexit kicks in. The advice is aimed not just at UK expats already living abroad, but also to those planning to emigrate in the near future. It's being spurred by increasing concern over the viability of company pensions...
UAE expats told not to panic as dollar rates get gloomier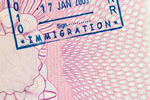 If you're a USA professional relocating to the UAE and have a mortgage or other financial commitments in the home country, keeping an eye on the dollar weighting might be a good idea. During 2017, the almighty dollar lost around 10 per cent of its value when measured against a basket of global currencies. Its first decline for five...
Spanish dog rescue centre in crisis due to founders death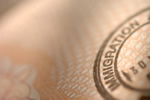 Albacete's Hope for Podencos dog shelter may be forced to close due to the death of its founder and main benefactor. Many British expat dog-lovers heading for Spain find themselves involved with a local shelter once they've settled in, with the shelters welcoming volunteers as well as donations of dog food and cash to allow their...
Amsterdam court decision gives hope to UK and EU expats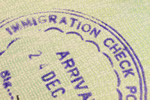 A court in Amsterdam has ruled a case presented by five British nationals must be forwarded to the European Court of Justice at the Hague. The Amsterdam court's decision is a landmark legal ruling which may have positive results for UK expats uncertain about their post-Brexit rights to remain as EU citizens. The five plaintiffs, all...
Pattaya police raid darts club and confiscate dartboards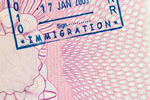 If you're planning to retire to Thailand and love a game of darts in your local friendly bar, you'll need to think again as playing the popular game is now illegal in the Land of Smiles. Last evening, local police stormed into expat bars in the seaside tourism hub of Pattaya and confiscated all the darts boards, telling bar owners...
Expats hit by increase in UK passport postal applications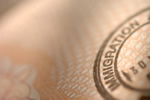 As part of a Home Office campaign to shift the cost of UK passport processing to users rather than having it partially subsidised from tax revenues, the charge for a postal application is set to soar. The move is expected to hit hard on British expats as well as citizens living outside the London area, with the fee increase being passed...
May trashes hopes of EU expats arriving during Brexit transition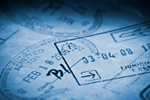 British Prime Minister Theresa May told reporters during her Chinese trip she's determined to deny rights to EU expats who arrive in the UK during the transition period. May's comments are certain to provoke a new row with Brussels as they follow the EU's offer of a 'status quo' transition period of just under two years. The...