UK News - Emigrate UK
This is the category page for all UK news here on emigrate.co.uk, where you can view all the UK emigration news.
Adventurous Brit pensioners should consider the Philippines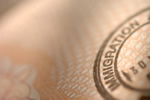 Spain and France have always had their share of British expatriate retirees, but those with more adventurous natures are increasingly attracted to Asia's cultures and unique experiences. For many, the coronavirus pandemic has changed their lifestyles in the home country to the extent that the UK no longer fulfils their retirement needs...
Local French communities mourning the Brexit loss of Brit expat councillors and voters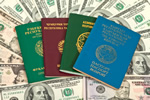 British expats living in Europe are still angry over losing their rights to vote along with their EU citizenship and freedom of movement. As the entire world attempts to adjust to a seemingly never-ending 'new norm' due to the coronavirus pandemic, British expats living and working in EU member states are still trying to come to terms...
Unsatisfactory ambulance service makes Orihuela risky for Brit expats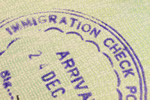 One of the essentials fpr British expats retiring to Spain is an efficient local hospital service, especially in the case of emergencies. Spain's southern coastline has been a favourite with British expat retirees for decades due to its warm weather, its established expat communities and its lower cost of living. For those looking to...
Spain issues new rules for British expat residents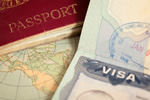 British expats in Spain finally get an official Spanish government report on their post-Brexit status. Last Monday, the Spanish government announced the new residency card and status setting out all expats' rights as per the UK/EU withdrawal agreement (part two). The new status sits halfway between the non-EU citizen status and that...
Hong Kong expat financiers choosing their city over London and the UK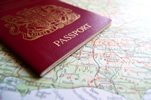 Hong Kong expat professionals as yet unimpressed by finance-based jobs in London. In spite of the UK government's offer to residents and Hong Kong-based finance professionals of settlement in the UK, few are even considering the move. In addition, recruiters in the financial sector are reporting little or no interest in relocating to...
Expats lose whilst health insurers win due to Brexit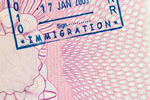 Older Brits who're planning to leave post-Brexit Britain for sunnier EU member states must now take into account the need for an expensive private health insurance package. For decades, retiring to a warmer, cheaper location on the European mainland has been the plan of many Britons coming up to retirement age, but Brexit has turned the...
Survey shows Spain still favourite for British expat retirees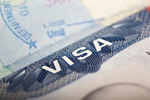 As the numbers of Brits eager to leave the UK for Spain increases, the country is now open for business. A recent article in a property advice website featured its latest survey amongst Brits desperate to exchange their frustrating lives in the UK for a new life in sunny Spain. The results were unsurprising, especially at this present...
Expats in Spain now bereft of TV streaming as ITP declared illegal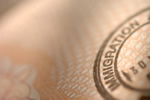 If there's one absolute necessity for older expats in Spain or any other world retirement hub, it's access to an affordable, well-programmed TV network. For expats who've decided to spend their retirement years in the British expat favourite, it's all they need to keep in touch with the world as well as the home country whilst...
UK expats in Portugal to get support and help in residency procedure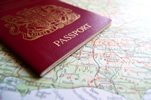 The British Embassy has promised pre- and post-Brexit residency application support for expats in Portugal. The British Embassy has promised support to UK expats in Portugal as they and their families finalise their residency applications. Working with the International Organisation for Migration (IOM), the Lisbon-based embassy revealed in...
Good mobile phone coverage essential for new expat retirees in Spain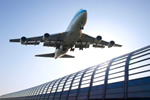 For elderly British citizens looking to spend their retirement years in Spain, choosing a district with good mobile phone coverage can ensure help is available when needed. Spain has been and will continue to be a popular retirement destination for older British would-be expats. Established expatriate communities, friendly locals, a warm...