UK News - Emigrate UK
This is the category page for all UK news here on emigrate.co.uk, where you can view all the UK emigration news.
Avoiding the dreaded expat syndrome in Turkey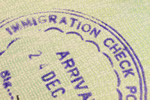 Turkey's coastal towns and cities are as popular with expat retirees as they are with entrepreneurs looking to start a new business, but pensioners need to avoid the 'expat syndrome' at all costs. Turkey is known for its idyllic lifestyle, Mediterranean climate and inexpensive cost of living, attracting not only a huge number of...
British expats warned again over dodgy IFAs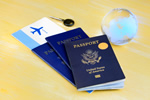 Over the past several years, the UK financial regulator has cracked down on IFAs offering investments which benefit them rather than their clients, causing many to move offshore and plague expat destinations. Fortunately for British investors and pension savers, most of the easily accessible financial advice firms are now regulated,...
Weak British pound creates Brexit vote irony over UK property market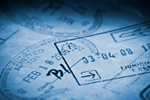 Leave voters expecting to see less foreigners buying up UK real estate are now faced with the <a href="https://www.gov.uk/government/policies/brexit">Brexit</a> reality of the weak pound and its positive effect on overseas investors. Overseas buyers' enthusiasm for the bargain-basement discounts on British property...
Helpful hints for new expat arrivals in Dubai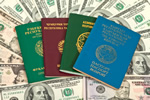 Settling down in Dubai is made easier by taking on advance knowledge of its lifestyle, culture and working hours. Dubai is a fascinating city for its architecture, ambience and dramatic desert setting, and is perennially popular as an expat professional destination for its luxury lifestyle as well as its career opportunities. However,...
Finding the best deal for transferring currency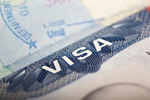 Whatever you are told, currency transfers are never free. Expats looking to transfer money internationally between accounts held in two different currencies normally spend some time searching for the best exchange rate, but ignore or are not aware of the fact that commissions and hidden extras may be creaming too much off the top. Many...
More illegal immigrants found in lorry in UK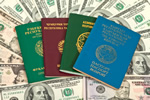 Eighteen suspected illegal immigrants were taken in by police on Saturday after the lorry they were travelling in was apprehended on the M1 in Hertfordshire. Police were alerted by a suspicious motorist who called in after seeing the lorry of the M25 earlier in the day. They later stopped the vehicle close to junction 9 of the M1 just...
Nine illegal migrants seen exiting truck at Essex shopping centre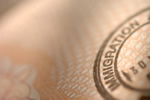 Nine illegal immigrants from Iraq and Iran were spotted getting out the back of a lorry at Lakeside Shopping Centre. Essex Police filmed a seven-minute video of the group being assisted as they got out the back of the two-deck truck in one of the mall's carparks on 24 July. Some of the migrants were seen trying to jump out the lorry...
PNG government promises Manus alcohol crackdown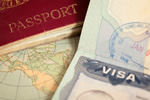 Papua New Guinea Prime Minister Peter O'Neill has demanded a crackdown on staff boozing at the immigration detention centre on Manus Island after an alleged gang rape incident. Police are investigating claims that three Australian officers from the Wilson Security group raped a local woman who worked at the centre last month. The prime...
British landlords told to evict illegal immigrants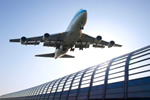 Landlords in the UK will be told to evict tenants who have lost the right to remain in the country under new implementations to crack down on illegal immigration. They will be given the authority to end tenancies without having to obtain a court order when requests for asylum have been turned down, according to ministers. They will also be...
Polish family emigrate to Plymouth after seeing images on Google Street View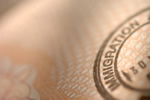 A Polish family has relocated to Plymouth after being impressed with the pictures they saw on Google Street View. Piotr Ladan and his family were preparing to move to the UK but were unsure of the exact location until they used Google's images to choose a city. The family viewed pictures of Plymouth's Armada Way and The Hoe - as well...