Emigrating simplified at Emigrate UK
Welcome to Emigrate UK! We're the number one emigration advice site in the UK, with daily updates in emigration and immigration news, emigration guides to a growing number of destinations, Emigrate.co.uk is jam packed with useful stuff for people thinking of emigrating. We cover worldwide emigration, immigration, visa types, international moving/removals, pet transfers, pension transfers QROPS, property abroad, recruitment, currency transfers, foreign banking and hope to educate you on the relevant laws of emigration. We have also written a guide for every country on emigrating, with in-depth emigrating guides for America, Australia, Canada, New Zealand and the UK!
Top Emigrating Destinations

Northern Australia is actually made up of the large Northern Territory and the state of Queensland. This area accounts for approximately half of all the country's landmass. Many people may be surprised to know that, despite its size, only around 20 per cent of the population of Australia lives in the northern portion of the country. ...

There are plenty of appealing reasons to choose New Zealand as the country you wish to emigrate to. The climate is excellent and the economy continues to grow. There are plenty of jobs here for immigrants which makes it very appealing for those who are looking for better opportunities to take advantage of. If you are considering a move to New...

There are now many exciting opportunities to be found in Canada. This makes the country very attractive to immigrants. You can either apply for immigration at a Canadian visa office outside the country or apply for permanent residence when you are already here. The country provides many immigration programs that can best suit you and your...

To most, the U.S. is the land of opportunity. But the land of opportunity can quickly become the land of frustration given the great difficulty one has to go through to migrate there. There are many ways that you can go about migrating to the U.S. You can go through employment sponsored immigration, family sponsored immigration,...
Latest Emigration News
Elderly expats in Thailand furious over accusations of cheating on medical bills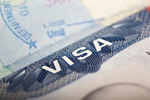 Older expats in Thailand are still furious over visa requirement changes and compulsory private healthcare insurance. It's impossible to tell how many potential expat retirees will go back to the drawing board and choose another lifestyle destination due to the negative publicity the Kingdom's immigration authority is generating by...
What's special about Nanjing for expats fascinated with China?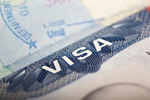 Nanjing lures expat professionals to its slower pace of life and impressive history and culture. In comparison with Beijing, Shanghai and the rest of China's massive cities, the Nanjing experience is one of peaceful trade-offs between ultra-modernism and the city's totally impressive heritage, charm and history. The city itself traces...