Canada News - Emigrate UK Page 2
This is the category page for all Canada news here on emigrate.co.uk, where you can view all the Canada emigration news.
Cast of Exiles paid to emigrate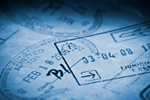 The entire cats of RTE's reality TV show exiles were taken on and paid to emigrate to Canada, with the programme's aim being to portray the modern Irish emigrant. The cast of the new show, which centres on six Irish people after they have moved to Vancouver, had all flights and accommodation paid for. However, a number of the cast...
Employment report shows more Irish emigrants seeking to return for work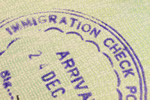 Irish employers have revealed that there has been a recent increase in the number of job applicants looking to return to their homeland from overseas. Between January and March, CPL's Employment Market Monitor learnt that the UK, Canada and Australia are the three countries from which Irish citizens are looking to return from, while 63...
?Lost Generation? of 5,000 people will not return from Canada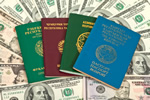 Since the start of the recession, nearly 5,000 emigrants from Ireland have settled in Canada permanently according to recent figures from the Sunday Independent. The latest data released by the Canadian Department of Citizenship and Immigration shows coincides with Irish visa trends which suggest that emigrants are being more thoughtful...
British expats better paid and healthier, work longer hours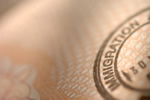 One in 10 highly-skilled UK citizens now live overseas as the brain drain from the country continues to rise, revealed research from University College London (UCL). The research showed that around 4.7 million Brits now resided abroad, with the US, Canada and Australia the three most popular destinations, followed by New Zealand, Ireland...
New Zealand and Canada chasing Irish workers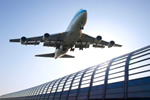 New Zealand is seeking out Irish construction workers, while Canada is set to issue up to 10,000 working holiday visas to Irish citizens over the course of 2015. Migration specialists VisaFirst.com, which said that around 20,000 Irish citizens have moved to New Zealand in the past five years, revealed the country was looking to Ireland to...
Fewer Irish looking to move to the US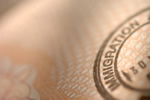 There has been a fall of 25 per cent in Irish people looking to move to the US, according to a company that helps process visa applications. Visa First explained that the lengthy application process, which has numerous stages and can take years on end to complete, is making would be applicants think twice, with many now opting to try for...
Canada warns potential immigrants to beware of scams by agents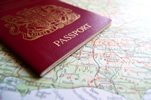 Canada's immigration authority is warning would-be migrants about an ever-increasing number of scammers posing as immigration agents. Internet sites, emails, TV advertisements, radio, magazines and newspapers are all used by rogue immigration agents looking to part unsuspecting immigrants from their cash. Fraudulent agents' numbers...
Pakistani woman facing Sharia death sentence after deportation from Canada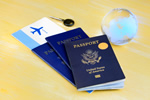 A Pakistani woman who fled to Canada in 2007 as a refugee after receiving death threats has been deported by Canada's immigration authority in spite of an ongoing UN Human Rights appeal. Jamila Bibi, 60, accused of adultery and arrested in Pakistan in 2007, fled to Canada after she was granted bail, and had been living in Saskatoon...
Canada express entry skilled work visa fails to impress migrants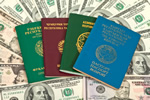 A recent study has revealed that Ottawa's new migrant arrivals are less than impressed with the Express Entry System due to launch in January 2015. The new programme has already seen the recruitment of skilled immigrants across 50 job sectors in spite of the high number of recently-arrived qualified immigrants who are unable to find...
Is Chinese investment immigration the next big exodus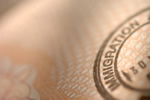 China is now the proud possessor of over a million millionaires but, if the trend towards investment immigration continues, the number may be set to fall dramatically. An increasing number of international migration destinations are encouraging Chinese investors by offering residency in exchange for considerable amounts of cash. Most...