Canada News - Emigrate UK Page 2
This is the category page for all Canada news here on emigrate.co.uk, where you can view all the Canada emigration news.
Expat career progression in an ever-changing world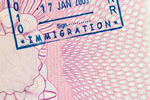 With the present-day global economy in flux, are expat professionals changing their relocation choices? High earnings and the opportunity to accelerate career progression are the driving forces of many expat professionals' lives, but other factors are now influencing decisions in this fast-changing world. Formerly, long-term...
Life in Canada for expat professionals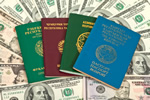 Canada is favoured for its cost of living and its stunning natural beauty. Canada has long been a destination for British expatriates, but nowadays its appeal is growing amongst other countries' expat professionals. With the world's 10th largest economy and diverse sectors of employment, Canada is becoming a destination of choice for...
Three top cities in Canada for skilled expats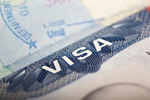 Canada has always been a favourite location for Britons, with Toronto now considered one of the most popular hubs for relocating expat professionals. A recent survey put Vancouver, Calgary and Toronto in the prestigious group of best five world expat destinations for liveability. Moving overseas is a big deal for expats, with or without...
Comparative private healthcare costs in expat destinations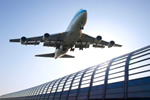 For those not on corporate reassignments, the availability, quality and cost of overseas healthcare plays a major part in decisions as regards expat destinations. The total number of international migrants has soared over the past decade, with the increase showing no signs of slowing down. More businesses than ever before are cultivating...
Canada a solid contender for expat professionals and retirees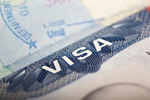 As the UK and USA plunge to the bottom of the lists of best countries for expats, Canada emerges as a good, solid all-rounder. The latest Expat Insider survey came as a huge shock for expats considering the US and USA, but Canada's 16th place in the ratings gives a solid alternative. If Bahrain, which topped this year's list, isn't...
Cast of Exiles paid to emigrate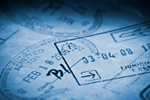 The entire cats of RTE's reality TV show exiles were taken on and paid to emigrate to Canada, with the programme's aim being to portray the modern Irish emigrant. The cast of the new show, which centres on six Irish people after they have moved to Vancouver, had all flights and accommodation paid for. However, a number of the cast...
Employment report shows more Irish emigrants seeking to return for work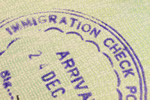 Irish employers have revealed that there has been a recent increase in the number of job applicants looking to return to their homeland from overseas. Between January and March, CPL's Employment Market Monitor learnt that the UK, Canada and Australia are the three countries from which Irish citizens are looking to return from, while 63...
?Lost Generation? of 5,000 people will not return from Canada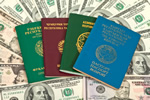 Since the start of the recession, nearly 5,000 emigrants from Ireland have settled in Canada permanently according to recent figures from the Sunday Independent. The latest data released by the Canadian Department of Citizenship and Immigration shows coincides with Irish visa trends which suggest that emigrants are being more thoughtful...
British expats better paid and healthier, work longer hours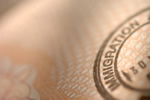 One in 10 highly-skilled UK citizens now live overseas as the brain drain from the country continues to rise, revealed research from University College London (UCL). The research showed that around 4.7 million Brits now resided abroad, with the US, Canada and Australia the three most popular destinations, followed by New Zealand, Ireland...
New Zealand and Canada chasing Irish workers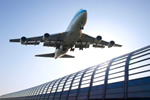 New Zealand is seeking out Irish construction workers, while Canada is set to issue up to 10,000 working holiday visas to Irish citizens over the course of 2015. Migration specialists VisaFirst.com, which said that around 20,000 Irish citizens have moved to New Zealand in the past five years, revealed the country was looking to Ireland to...