March 2015 Emigrate News Archive
Archived Daily Emigrate UK News...
Over 60 migrants discovered on a berm on Greece-Turkey border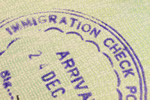 On Friday, Greek border police said that they came to the rescue of 68 migrants on the Greek-Turkish border after they became stranded on a berm whilst they tried to cross illegally into Greece. Most of the people rescued originated from Syria. Some 14 children and seven women were amongst the migrants who were stranded after trying to...
77 Serbian migrant smugglers srrested by Europol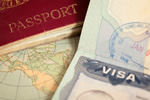 On Wednesday, a large international criminal network that helped smuggle migrants to Western Europe was dismantled by European police forces. Some 77 people of different nationalities were arrested in an operation coordinated by Europol, which used the services from police from several countries. In a statement, which was released by...
Half of Mayo students think they will emigrate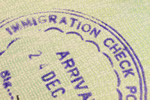 According to data from Studyclix's annual Student Sentiment Index, 48 per cent of Mayo students intend to emigrate some time in the future. The index uses data from 4,822 students in secondary school nationwide. A range of day-to-day issues and national topics experienced by second-level students are explored in the survey which found...
Over 100,000 Italians emigrated in 2014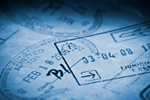 There was a significant increase in the amount of emigrants from Italy compared to last year with the prime destinations of choice being Germany and the United Kingdom. Government Figures released by II Sole 24 Ore show that some 101,297 Italians left their home country last year, 7,171 more than the number recorded in 2013. For 66,376...
Does Harry plan to emigrate to Australia?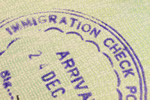 After thoughts of a new direction for his life, Prince Harry might be considering a move down under after leaving the army. Harry's friends said, after his planned four-week trip to Australia at the start of his gap year, that he could want to spend more time there. One of his friends said that that he will be mixing and living with...
?Lost Generation? of 5,000 people will not return from Canada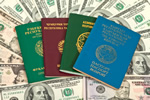 Since the start of the recession, nearly 5,000 emigrants from Ireland have settled in Canada permanently according to recent figures from the Sunday Independent. The latest data released by the Canadian Department of Citizenship and Immigration shows coincides with Irish visa trends which suggest that emigrants are being more thoughtful...
Record low of South Korean emigrants during 2014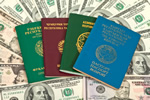 On Friday, Seoul's foreign ministry said that during 2014, the number of emigrants from South Korea fell to a record low. This was due to improving living standards in the forth-largest economy in Asia. According to the foreign ministry's data, the number of emigrants from South Korea dropped from 302 in 2013 to 249 in 2014. This...
Turkey opens fire on a boat carrying 300 Syrian migrants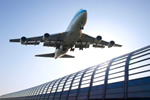 It has been confirmed by Coast Guard officials that Turkey opened fire on a ship carrying over 300 migrants, including women and children, from Syria. Some 337 Syrian refugees who were found on the 59 metre-long ship off the western coast of Turkey were detained by officials. 85 of the people on board the ship were...
90% of medical students plan to leave Ireland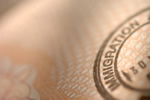 Recent shocking new research has shown nine out of 10 medical students are considering moving to another country after they graduate. Over two thousand students at the six medical schools in Ireland took part in the survey. Thirty-three per cent of the students said that they had clear intentions to leave the country upon qualifying...
Majority of emigrants find moving overseas tougher than expected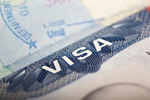 Most Irish emigrants who have headed for pastures new in recent years have found life more difficult than they initially expected, with factors such as finding a place to live, a job and homesickness among the problems encountered. Social care agency Crosscare Migrant Project conducted a survey of 500 Irish people who moved overseas...
Increasing number of Brits buying Spanish property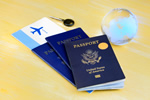 The number of British citizens buying holiday homes in Spain is on the rise once more. With the pound outperforming the euro in recent months, the interest in purchasing property overseas has soared, with a 48 per cent rise in the number of Brits looking to buy homes in Spain compared to this time 12 months ago. Spanish property broker...
More than 500,000 new migrants in England since 2011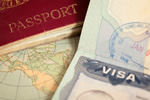 England's immigration laws have led to more than half a million people moving to the country since 2011, according to analysts. The University of Oxford's Migration Observatory forecast that 565,000 foreign-born people arrived in England between the years of 2011 and 2014, representing a rise of eight per cent. Sixty-two per cent were...
Singapore world?s most expensive city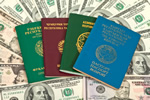 The world's most expensive city to live in is Singapore, according to The Economist research sector the Economist Intelligence Unit (EIU). It is the second successive year that the Southeast Asian city has been named the most expensive city, with public transport said to be three times as costly as it is in New York. It was also the...
British retirees keen to emigrate, financial vehicles encouraging move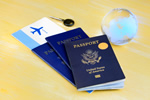 An increasing number of British retirees are considering moving abroad, with overseas pension schemes proving popular. Some 59 per cent of Brits in the 50-plus age group are now thinking about relocating abroad when they retire compared to 49 per cent in 2013, according to a survey carried out by multi-national company DeVere, which said...