International Relocation News - Emigrate UK
This is the category page for all International Relocation news here on emigrate.co.uk, where you can view all the International Relocation emigration news.
UAE expat advisory handbook aims at awareness of emirati laws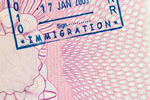 UAE authorities have issued an 'expats' charter' handbook in an effort to create awareness of local laws and cultural norms. According to a statement from the authorities, the new handbook is intended to progress human rights by means of enlightening expat workers as to the region's laws, rights and duties. Eventually, the...
How do expats maintain a sense of wellness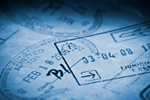 A high number of expats living overseas are there for just two reasons – increased career enhancement and a vastly increased salary. Unless it's a company reassignment with everything from accommodation to a visa taken care of, the procedure for getting set up and finding a job in a foreign land can be tedious and long-winded. For...
Vision20 30 weaning Saudi off expat labour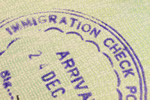 For several decades, a relocation to Saudi Arabia ha been seen as the pathway to wealth and professional success, but is this all set to change very soon? Some nine million expats are living and working in the desert kingdom, many of whom are oil and gas sector professionals who've made Saudi their permanent home. The recently-...
Shenzhen set to overtake Silicon Valley in tech innovations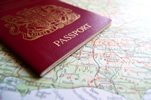 Shenzhen's rise as a new hub for innovation is now drawing increasing numbers of expat entrepreneurs from the West. Just two years ago, the Chinese city was already home to over a million foreigners, with the vast majority arriving from South Korea, Japan and India, as well as from the USA. Numbers have increased significantly from that...
Best areas in Dubai for property purchase or rental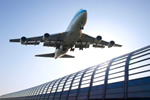 If you've just begun working in Dubai or are about to relocate for work purposes, you'll need to know the most popular and convenient locations for property. Whether you're renting or buying, Dubai has a wide choice of options, but 'location, location, location' is as true in this amazing desert city as it is everywhere else in...
How to get an Indonesian retirement visa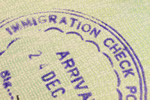 One of the trickiest tasks when deciding on the perfect overseas retirement haven is finding a suitable destination with visa requirements matching your financial status. Indonesia is a recent entry in the long list of countries worldwide considered suitable for expat retirees. It's a fascinating mix of cultures spread across an...
Britain now far less popular with EU expat professionals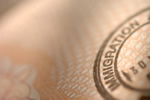 The Brexit effect has pushed the UK well down the list of the most popular destinations for expat professionals looking to relocate. For the first time, the UK is no longer in the top six best locations for talented expats looking to find jobs. According to a recent survey of over 10,000 professionals, Brexit is already damaging the...
Friendliest places for expat retirement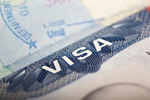 If you're determined to retire overseas to a warmer, less expensive country, one of the most important considerations is the ease of fitting in with the established expat community as well as with local people. Real estate, an affordable cost of living and acceptable healthcare standards and costs are three of the most important aspects...
Saudi tightens up on expat behaviour after public marriage proposal went viral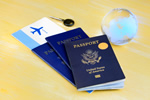 Saudi Arabia is still one of the world's most popular relocation destinations for expat professionals looking to live the high life in this ultra-modern desert landt. However, the recent tightening up of Saudi's behavioural laws is causing concern amongst established expatriates as well as those planning to make the move. The most...
Advice on getting the new UAE good conduct certificate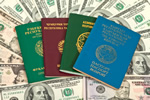 If you're about to travel to your new job in the UAE, here's how to get your mandatory document proving you've no criminal convictions. The mandatory new requirement for expats applying for work permits came into force on 4 February and is set to be stringently enforced. Dependent on where in the world you live, the bureaucratic...