Favourite tech-friendly destinations for expat entrepreneurs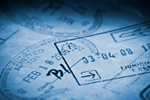 Talented tech expats now have a choice of world countries able to fulfil their dreams of entrepreneurship.
For the past decade, the buzzword for the younger worldwide expat community has been 'tech' – as hundreds of thousands of would-be leaders in the field take their ideas to new countries in the hope of finding the crock of gold at the end of their personal rainbows. As a result of the exodus of talented techies from their unsupportive home countries, a few overseas states became famous as hubs for development, finance and other forms of assistance by those happy to take a chance on outstanding new talent.
Entire districts in countries as far apart as China and the lesser-known EU member states fast became centres for everything from artificial intelligence to blockchain and cryptocurrency technology, whist the rest of the conventional expat world looked on in amazement. A new report has now identified highly-connected countries in which innovation, digitally forward-thinking lifestyles and top of the range online services have attracted expats from all over the world. In these destinations, digital life is now indivisible from everyday existence, with many such states taking on the digital challenge by improving their online accessibility and services.
Estonia was one of the earliest countries to embrace the potential of the new digital culture, with its government integrating e-health, e-banking, e-voting and e-residency programmes geared specifically at attracting digital nomads and those opening new companies. E-facilities are now a basic human right for a huge number of talented expat techies in the country.
Finland may well be freezing in winter, but its tech scene ranks second in overall digital life and first as regards cashless payments. In 2010, its government decreed that a broadband connection is every citizen's legal right and, combined with its freedom of speech laws, makes for a safer and more sustainable ecosystem. Everyone including expats now has access to information, giving not just an impact on the state's future but also an equal opportunity to learn.
Israel's unrestricted internet access is just one advantage of its tech ambitions now attracting a good number of digital nomads and would-be entrepreneurs in the sector. Tel Aviv is the country's startup hub, with just under a thousand hopefuls working day and night to develop their ideas.
Canada's digital life is easy in the major cities, although connectivity can be costly and speeds are occasionally disappointing. Advantages include the ease of starting and running a business, straightforward banking and the ability to run an online company from literally anywhere in this spectacular land.