April 2018 Emigrate News Archive
Archived Daily Emigrate UK News...
Number of Brits on overseas assignments sees dramatic decline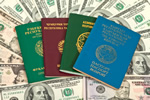 A recent study has revealed a significant decline in the number of British professionals being sent on overseas assignments. Although the UK is now the third most popular destination for international expats, there's no drop in the numbers being sent by overseas employers to work in Britain. The UK's figure is just below the USA's...
New online medical helpdesk for expats in Nanjing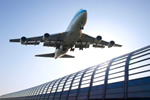 Expats heading to the Chinese city of Nanjing now have a WeChat healthcare page posted by English speaking Nanjing doctors. One of the worst nightmares of living overseas without fluency in the local language is navigating medical treatment at a foreign hospital. The very welcome news for expats living and working in Nanjing is that...
How to avoid fake news and advertorials when researching your expat destination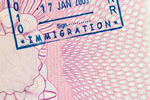 For would-be expats looking for a new life, researching the right destination for their needs is essential. Nowadays, emigration should be easier than ever before due to the internet with its multi-million pages of information on just about every country on the planet, including a few that potential expatriates didn't even know existed....
Female expats on assignment prefer Asia Pacific to Europe or North America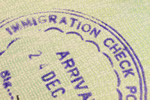 These days, there are as many women on foreign assignments as there are men, but some countries are preferable due to their female-friendly policies and conditions. The revolution of women expats overseas is now well-established, according to a new study which revealed the Asia-Pacific region now has 16 times more women expat...
Scandinavian and Brit expats in Spain warned of lethal painkiller Nolotil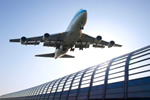 A Costa Blanca health network is warning its medical staff not to prescribe the painkiller Nolotil to expats from the UK, Ireland and Scandinavia. The alarm was raised by Alicante-based legal and medical translator Cristina Garcia del Campo after she'd researched into the deaths of Anglo-Saxon type expats who'd been prescribed the...
Tips on renovating your chosen French property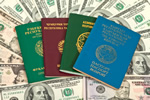 If the temptation of restoring a potentially charming, historic French ruin is too much to resist, here's how to go about it legally. House hunting in France is fraught with pitfalls, with one of the biggest the temptation to buy and renovate a home that's definitely seen better days some time in the last century! It's been done...
Is Shanghai simply too welcoming for expats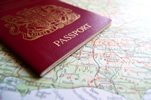 Approximately 150,000 expats call Shanghai home, with a recent report attempting to explain why the city is such a draw for foreigners and why they stay. The report suggests most expats arrive after being lured by attractive job offers, and once they've settled in they become fascinated by the duality of the giant city. Foreigners seem...
Expats warned over losing money to forex scammers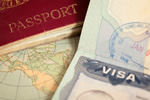 Expats are being warned not to fall foul of forex scams. The increase in the number of expats living and working overseas far from their home countries is a gift for unprincipled currency traders and their forex scams. An unprecedented number of nationals from countries worldwide are on the move due to reassignments, study or simply the...
China to encourage more foreign talent by improving services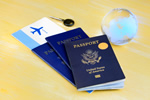 China is implementing new measures aimed at attracting more top foreign talent. The Chinese government is committed to improving services related to expatriates in order to attract the brightest and the best to work or study in the country. According to Director of the State Administration of Foreign Experts Affairs Zhang Jianguo, China...
Oman to roll out private sector healthcare insurance for expats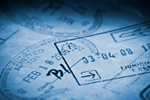 Oman is planning to provide medical insurance for all employees in its private sector, but isn't prepared to give a due date for implementation. On the face of the report, the scheme is good news for both nationals and expats working in the Sultanate's private sector but, according to a senior member of the Oman Chamber of Commerce,...
Expat climate scientists flocking to France after Macron offer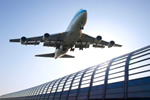 Following President Macron's offer of financial support to climate scientists prepared to emigrate to France, expat professionals in the field have been flocking to apply. Macron's offer came last year as an answer to Trump's controversial withdrawal from the Paris climate accord, and was launched as part of the French president's...
Practical tasks for expats relocating from the Netherlands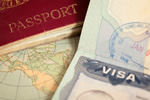 If you're relocating from the Netherlands for personal reasons or have accepted a job in another country, there's a long list of must-do's before you leave. For expats relocating due to a decision by an employer, the company should be able to take charge of many of the boring everyday tasks necessary to make the move straightforward....
Saudi Arabia launches major job creation strategy for expats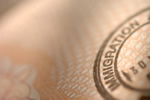 As part of a major job creation drive, Saudi Arabia is to open up some 210,000 positions to expat workers. According to Saudi's General Authority for Statistics (GaStat), the Kingdom will create over 350,000 new jobs in the near future. Around 140,000 will go to Saudi citizens, with the remainder earmarked for foreign workers in the...
Poor quality of UK city life is causing expat shift to Europe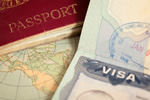 Expats are choosing relocations to European cities rather than to the UK due to British cities' poor quality of life. Europe is now the destination of choice for international assignments, with the Austrian city of Vienna taking top place in the latest Mercers Quality of Living survey for its high rating on personal safety, its strong...
UK airports slammed for rip off currency exchange rates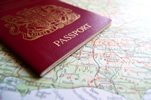 If you're about to jet off for a reconnaissance visit to your chosen work or retirement destination, you'll need to ensure you get the best currency exchange rate for your trip. Currency exchange rates are often the last thing on the minds of would-be expats, especially if they're relocating for work purposes. Visiting your...
Netherlands offers one stop shop and tax relief to British firms and expat entrepreneurs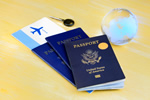 The Netherlands is ratcheting up its campaign to attract British businesses post Brexit. A business-friendly climate, tax breaks and an English-speaking population are all being cited in an attempt by the Netherlands government to attract established British businesses and start-up entrepreneurs to its shores. With just under a year to go...
UAE shelters bracing themselves for summer rush of abandoned dogs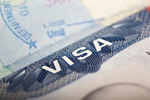 Animal welfare groups in the UAE are fearing a huge increase in abandoned pets as expats head for their home countries to avoid the scorching summer heat. A growing number of expats are either leaving the emirates for good or temporarily returning to their home countries to avoid the searing desert heat of the UAE summer. It's bad news...
French expat media slaps paywalls on crucial Brexit articles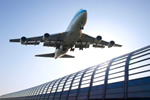 Where do retired British expats on UK state pensions go for objective, well-researched Brexit articles if they can't shell out for the new paywalls set up by online expat media outlets. In this 'age of the internet', it's comparatively easy to getup-to-the-minute world news from a variety of politically diverse online media...
Expats in Vietnam unhappy about new compulsory social insurance contributions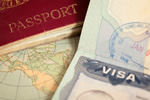 Expat-owned businesses in Vietnam are concerned about the proposed new social insurance payments introduced by the government. Expats working in Vietnam are worried about the extra cost of the government's recently announced plan to force expats to pay social insurance contributions, with business owners even more concerned about rising...
Five essentials for your new Dubai lifestyle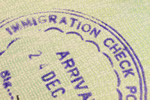 Whether you're new to Dubai or a long-term resident, these five essentials make living in this amazing city easier by far. Dubai's metro systems links downtown with the rest of the desert city, and is a life-saver for working expats reluctant to drive at busy times. Nol cards are the top-uppable means of payment and come in various...
An expats guide to transporting antiques and valuables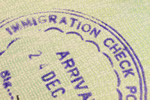 Whether you're expatriating for work reasons, retirement or just needing a change of scenery, if you've collections or valuable antiques you'll need to take special care of them. Moving overseas along with your household goods is a stressful experience, becoming more so if you've valuables, art or a much-loved collection to...