February 2015 Emigrate News Archive
Archived Daily Emigrate UK News...
British expats better paid and healthier, work longer hours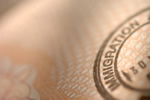 One in 10 highly-skilled UK citizens now live overseas as the brain drain from the country continues to rise, revealed research from University College London (UCL). The research showed that around 4.7 million Brits now resided abroad, with the US, Canada and Australia the three most popular destinations, followed by New Zealand, Ireland...
Nez Zealand annual migration rises to record high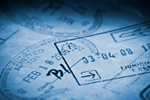 New Zealand's yearly net migration hit a record high in January as fewer Kiwis headed for Australia, while the number of Indian students arriving continued to rise. The net migration of new arrivals increased from 4,100 in December to 5,500 in January on the back of two months of falling numbers. Meanwhile, the annual net inflow to the...
Mexican authorities arrest 54 illegal migrants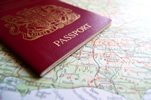 Authorities in Mexico detained 54 people from Central America, Cuba and Sri Lanka who were travelling in cramped conditions in the back of a cargo truck, announced the Mexican National Migration Institute (INM). The illegal migrants were discovered during a routine control inspection in the city of Piedras Negras in the state of Coahuila....
More Hong Kongers seeking to emigrate to Taiwan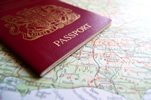 An increasing number of Hong Kong people are looking to move to Taiwan, according to data from the respective territories' authorities. Although the actual number of people emigrating from Hong Kong to other countries around the world is falling, the number of applicants hoping to move to Taiwan is on the up. The latest statistics...
EU wants Bangladesh to do more to curb illegal migration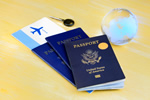 The European Union has told Dhaka that it must increase its efforts to stop illegal migration of Bangladeshis to EU nations. The Bangladesh minister of expatriates' welfare and overseas employment Khandker Mosharraf Hossain said after speaking with the EU Ambassador and head of delegation Pierre Mayaudon that illegal migration was the...
Italian coastguard rescues more than 200 migrants fleeing Libya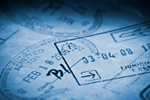 The Italian coastguard has revealed that it carried out a huge operation on Sunday to rescue over 2,000 migrants who were in trouble in the waters between Libya and the island of Lampedusa. The rescue operation came just hours after Italy announced that it was evacuating all its embassy employees in Libya and suspending operations in the...
World?s Best Irish Pub: US leading the way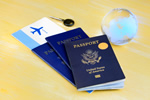 More than 800 drinkers in 36 countries around the world have entered a contest to vote for the Best Irish Pub in the World outside the Emerald Isle, with establishments in countries including the UK, the US, the Philippines and even Mongolia all involved. Among this that have already been voted for are Healy Mac's in the Malaysian...
Denmark?s Jews vow not to emigrate after recent attack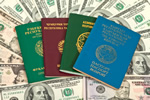 Members of Denmark's Jewish community have said they have no plans to quit the country after a racially motivated attack on Copenhagen's biggest synagogue. Israeli Prime Minister Benjamin Netanyahu said following the attack that the Scandinavian country's estimated 2,500 Jews would be welcome in Israel, telling them that it was their...
Swiss immigration restrictions set to curb EU migration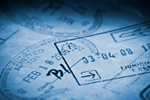 The Swiss government is to introduce a law that will restrict EU migration in a move that could see the country at loggerheads with the EU. A bill, published on Wednesday, would include a regulations stating that there will be quotas on foreign workers in the country for over four months as of February 2017, while Swiss residents will be...
Up to 300 migrants presumed drowned in Mediterranean ship disaster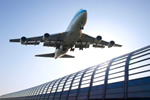 As many as 300 migrants are presumed dead after the vessels they were travelling in capsised as they were trying to cross the Mediterranean Sea from North Africa to Europe. The International Organisation for Migration said that hundreds of people set of from the shores of Libya in reinforced inflatable boats on Saturday attempting to cross...
A thousand nurses quit Spain annually seeking employment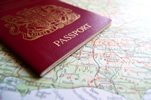 Almost 5,000 qualified Spanish nurses have left Spain over the past five years in search of jobs, the General Infirmary Council has revealed. Since the start of 2013, roughly 20,000 nurses in the Iberian country's state health service have been made redundant, forcing many of them to look elsewhere for employment. The service's...
Australia kicks out criminal Irishman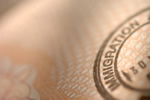 Authorities in Australia have deported a Northern Irishman after discovering he had an extensive criminal history. The man, 28, arrived in the country on January 2013 on a working holiday visa without disclosing his criminal background which, among other things, included possession of bomb-making equipment and drugs. Authorities only...
New Zealand and Canada chasing Irish workers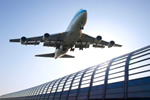 New Zealand is seeking out Irish construction workers, while Canada is set to issue up to 10,000 working holiday visas to Irish citizens over the course of 2015. Migration specialists VisaFirst.com, which said that around 20,000 Irish citizens have moved to New Zealand in the past five years, revealed the country was looking to Ireland to...
Kosovo president wants illegal migration to stop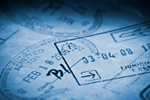 The president of Kosovo has urged citizens to stay in the country after reports that the number of people illegally migrating into European Union countries is rising. Atifete Jahjaga told Kosovars that "running away" in search of prosperity would not solve their problems. Speaking in the town of Vushtrri, from where thousands of people...
Record number of Australia?s population born overseas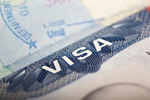 Twenty-eight per cent of Australia's population was born outside the country, according to recent figures from the Australian Bureau of Statistics. Some 6.6 million people living in Australia were born in other countries, a figure that has not been reached for around 120 years. Back in the late 1800s, foreigners flocked to Australia...
Australian activists halt asylum seeker deportation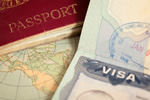 A Tamil asylum seeker's eviction to Sri Lanka was halted by activists in Melbourne on Monday amid fears that his return could endanger his life. Three airline passengers refused to sit down on the plane until the man in question, Puvaneethan, was allowed to disembark. They had been representing the activist group Refugee Action...
Australian Open final interrupted by Manus Island protesters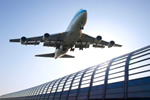 Protesters angry with Prime Minister Tony Abbott's controversial refugee detention centre on Manus Island made their feelings known on Sunday when they ran onto court during the Australian Open men's final and unfurled a banner demanding its closure. Serbian Novak Djokovic was leading Britain's Andy Murray 4-3 in the second set when...