Choosing Canada for a new career in tech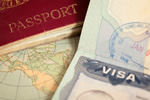 One of Canada's main advantages over a good number of other expatriate locations is that English is the official language.
Right now, Canada's economy is booming, even although a slight setback may be on the cards in the near future. Unemployment is at a 40-year low, and expat professionals are still in demand across a variety of sectors. Hot jobs come in two flavours – new roles, found mostly in the tech sector and categorised as emerging jobs and jobs in other sectors with the largest number of vacancies. Emerging jobs tend towards a slightly smaller number of vacancies, but fewer Canadian jobseekers have the tech experience and knowledge required, leaving this specific market place open to colonisation by expat professionals from overseas.
Corporate competition for tech sector expats with the necessary clout is fierce, as the economy itself may well focus on tech expertise in the not too far distant future and will be competing with already well-established tech hubs such as the Netherlands, Estonia and even China. E-commerce is one section of the tech revolution attracting those short on programming skills, long on marketing strategies and aware of the need to earn enough for a comfortable life in a comparatively expensive country.
Working remotely in Canada can actually earn as much as $52,000 a year if taken seriously, and those familiar with research and development in artificial intelligence or blockchain technology can easily double that amount even if they're fresh out of uni with a commensurate degree or PhD. More than any other, these two specialities are the future, with those riding the wave heading for a successful career and a large bank account. If you're not up to these heights but still enjoy working online, a position as a live chat agent might do very well, as this is the essential equivalent of the old-style call centre operator system.
Another interesting alternative for those with online skills is the newish job of chief experience operator – CXO - the guy who ensures his company retains its brand popularity with customers and helps change browsing into booking or buying. From developing a painless checkout page to monitoring and improving the company's reputation on social media and review sites, the job is rewarding for expats with experience in marketing, operations, quality assurance and customer service. As with all jobs, salaries are commensurate with experience.