Canada News - Emigrate UK Page 8
This is the category page for all Canada news here on emigrate.co.uk, where you can view all the Canada emigration news.
Canada immigration minister to prioritise reuniting families in 2014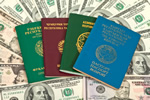 Aggressive action to deal with the massive backlog of immigration applications by parents and grandparents will, according to Canada's Citizenship and Immigration minister, be prioritised in a 2014 push to reunite families. Minister Chris Alexander announced that the parent and grandparent backlog will have decreased by around 50 per...
Recently released report claims immigrants are a fiscal burden to Canada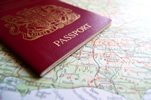 A recently released report is expected to prove controversial for its claims that immigrants arriving during the last 23 years have claimed more in benefits that they have paid in taxes. The report, published by the Fraser Institute, has at its centre economics professor Herbert Grubel, an immigration expert well-known for his...
Wrongly deported family can return but must pay CA$6000 deportation costs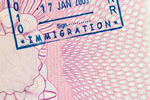 The painful tale of a family fleeing Libya for Canada as refugees has now taken an even worse turn. Adel Benhmuda, his wife and his four children made a bid for freedom from persecution in Libya, but were refused refugee status once they had arrived in Canada. In 2008, the entire family was deported back to Libya where, on their arrival,...
Canada to extend start-up visa to encourage entrepreneurs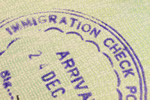 Canada's federal government is to extend its new start-up visa in order to attract entrepreneurs, even although no start-up visas have been issued as yet. The recently-appointed Immigration Minister Chris Alexander announced the expansion of the new visa on Monday, describing it as a business incubator immigration stream aimed at...
Canadian overseas mission staff end six month strike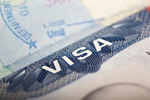 The six months of rotating strikes by Canadian overseas embassy foreign service workers has been discontinued after a tentative agreement was reached over salaries. Visa applicants whose chances of emigrating to Canada in the immediate future had been dashed by the strike will feel some relief that visa processing is set to return to...
New study confirms migrants have difficulty getting jobs in Canada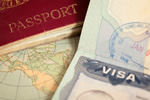 A survey undertaken in Canada's Hamilton region has revealed that language difficulties and lack of work experience in the country is preventing expats form getting jobs. Research into local firms and their requirements found that, although companies are open to employing incomers from overseas, they rarely do so, preferring nationals...
Canada to focus on Irish migrants at local job expos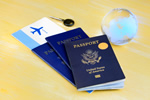 Two of Ireland's major job expos are to be visited by a number of Canadian companies eager to encourage skilled Irish workers to consider a new, North American life. Jobs Expo Dublin and Jobs Expo Cork are expecting at least seven Canadian firms looking to encourage immigration amongst the high number of jobless skilled workers in the...
Brazil, Canada and Australia best for positivity on immigration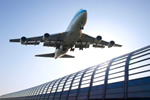 A new poll of nationals in favourite migrant destinations has revealed that Australia, Brazil and Canada have the most welcoming citizens. The UK/Irish research company Ipsos was responsible for the survey, which found that Brazil was the most welcoming country of all, with 47 per cent of respondents saying they had a positive attitude...
Canada announces route to permenent residency for graduates and skilled workers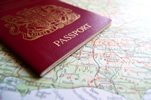 A new Canadian immigration programme announced last Tuesday aims to give certain groups of temporary foreign workers and graduates a route to permanent residency and citizenship. The Canadian Experience Class is unlike other programmes in that it takes into account work or study experience in the country as part of the evaluation of...
Canadian universities restricted by immigration scam law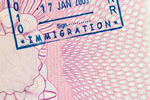 Canadian universities are being hamstrung in their attempts to provide help and advice to overseas students by a law intended to clamp down on immigration scams. Bill C-35, at first intriguingly named the Cracking Down on Crooked Consultants Bill, was passed into law two years ago in order to ban unqualified immigration advisors from...