Canada News - Emigrate UK Page 8
This is the category page for all Canada news here on emigrate.co.uk, where you can view all the Canada emigration news.
New study confirms migrants have difficulty getting jobs in Canada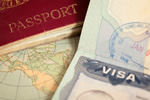 A survey undertaken in Canada's Hamilton region has revealed that language difficulties and lack of work experience in the country is preventing expats form getting jobs. Research into local firms and their requirements found that, although companies are open to employing incomers from overseas, they rarely do so, preferring nationals...
Canada to focus on Irish migrants at local job expos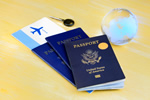 Two of Ireland's major job expos are to be visited by a number of Canadian companies eager to encourage skilled Irish workers to consider a new, North American life. Jobs Expo Dublin and Jobs Expo Cork are expecting at least seven Canadian firms looking to encourage immigration amongst the high number of jobless skilled workers in the...
Brazil, Canada and Australia best for positivity on immigration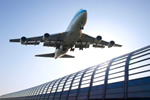 A new poll of nationals in favourite migrant destinations has revealed that Australia, Brazil and Canada have the most welcoming citizens. The UK/Irish research company Ipsos was responsible for the survey, which found that Brazil was the most welcoming country of all, with 47 per cent of respondents saying they had a positive attitude...
Canada announces route to permenent residency for graduates and skilled workers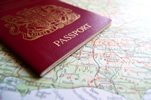 A new Canadian immigration programme announced last Tuesday aims to give certain groups of temporary foreign workers and graduates a route to permanent residency and citizenship. The Canadian Experience Class is unlike other programmes in that it takes into account work or study experience in the country as part of the evaluation of...
Canadian universities restricted by immigration scam law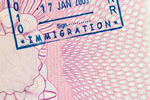 Canadian universities are being hamstrung in their attempts to provide help and advice to overseas students by a law intended to clamp down on immigration scams. Bill C-35, at first intriguingly named the Cracking Down on Crooked Consultants Bill, was passed into law two years ago in order to ban unqualified immigration advisors from...
Canadian foreign service workers selective strike upgrades to walkout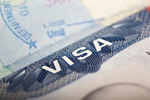 The selective dispute over wages by Canada's foreign-service workers in overseas locations escalated to a full walkout after talks broke down last Friday. Foreign services staff at 15 Canadian embassies worldwide have withdrawn their labour beginning yesterday as their demands for equality of salaries with immigration staff based in...
Canada needs to develop its own Silicon Valley fast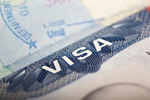 As the international contest for talent racks up to an incredible speed, Canada's attempts to reverse the drain of top tech brains to the US are also gathering pace.T echnology entrepreneurs able to found businesses which can replicate the GDP of small countries are in demand everywhere, and the long-awaited US immigration reform bill is...
Canadian immigration foreign service strike creates more backlogs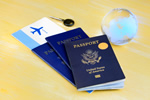 As industrial actions by Canada's foreign service workers drags on, Treasury Board president Tony Clement is running out of time to agree to arbitration. The selective strike by immigration workers in far-flung locations such as Thailand, China, India, the Philippines and Mexico is now affecting a wide swathe of visa applicants. Tourists...
New Canadian immigration minister welcomed by immigration advocates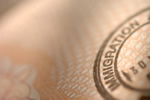 A cabinet shuffle within the Canadian government has resulted in controversial immigration minister Jason Kenney being replaced by newcomer Chris Alexander. The change in immigration ministers is being linked with a possible change in policy by advocates of a more sympathetic attitude to the both the needs of immigrants and the immigrant...
Quebec Immigration announces immigration procedure and rule changes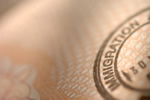 According to Quebec Immigration's web pages, new rules will affect the skilled worker, business, investor and self-employed immigrant visas. The changes to procedures and requirements will come into force between 1 August 2013 and 31 March 2014, and will include revising quotas and altering criteria. The number of applications for the...