July 2015 Emigrate News Archive
Archived Daily Emigrate UK News...
Polish family emigrate to Plymouth after seeing images on Google Street View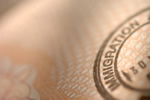 A Polish family has relocated to Plymouth after being impressed with the pictures they saw on Google Street View. Piotr Ladan and his family were preparing to move to the UK but were unsure of the exact location until they used Google's images to choose a city. The family viewed pictures of Plymouth's Armada Way and The Hoe - as well...
Europeans emigrating to Latin America for work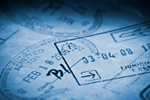 With high unemployment rates across parts of Europe, particularly Spain, many Europeans are moving to Latin America in search of work. A report by the International Organization for Migration and the European Union in May showed that in 2010 more Europeans emigrated to Latin American countries than the reverse; this was the first time this...
Mexican emigration to US drops dramatically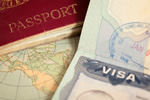 The number of Mexicans emigrating to the US has fallen sharply in recent years, according to recent research. Demographers from the University of New Hampshire and the University of Texas San Antonio say there was a peak in immigrants arriving from Mexico in 2003, and that it has dropped by more than 50 per cent since. Some 819,000...
Turkey: More than 18,500 migrants rescued from Aegean Sea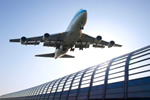 As the illegal migrant crisis in Europe continues to worsen, new figures have shown that 18,598 migrants have been rescued by the Turkish Coast Guard Command in the Aegean Sea since the start of the year. The migrants, who were trying to reach Turkey before making their way to other European destinations, were rescued in a total of 585...
Egypt deports dozens of Sudanese over attempted illegal immigration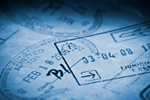 Thirty-six Sudanese migrants have been deported from Egypt for their attempted illegal immigration to Italy. The migrants were apprehended in a fishing vessel at a beach in the northern Egyptian governorate of Kafr el-Sheikh. There were also dozens of other Egyptian migrants that were making the journey in the same boat. After the...
80% of overseas pension transfer requests fraudulent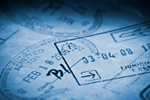 Around 80 per cent of overseas pension transfer requests are fraudulent, according to new research from Aegon. The company has prevented roughly 80 per cent of transfers to Qualifying Recognised Overseas Pension Schemes (QOPS) this year to date, after customers had unknowingly authorised them without realising they were fraudulent. QOPS...
Freddie Starr to emigrate to Spain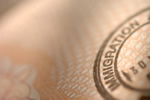 British comedian Freddie Starr is reportedly set to move to Spain after losing his libel case against a woman who alleges he groped her when she was a child. The 72-year-old, who suffers from a debilitating lung disease and requires a carer and a wheelchair, feels he needs a fresh start and that quitting the UK is the best option for him....
Immigrant dies attempting to jump onto moving train in Calais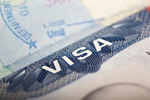 A migrant died while trying to get onto a moving train in the northern French port of Calais on Tuesday, announced Eurotunnel officials. The migrant's name, nationality and sex have yet to be disclosed, but the person is now the second in two weeks to die while trying to board a train in similar circumstances in desperate efforts to...
Mediterranean crisis: 500 migrants rescued off Libya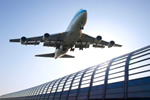 Twelve migrants died and around 500 were rescued off the coast of Libya on Thursday when their rubber dinghy sank, reported the Italian Coast Guard. Officials on the Coast Guard vessel Dattilo recovered bodies from the sea around 40 miles from Libya. They were able to rescue a further 106 people that had been on the same overcrowded...
Wealthy South Africans looking towards Malta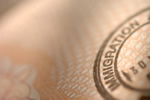 About 700 South Africans have applied for a 'cash-for-passport' initiative in Malta that has been described as one of citizenship planning group Henley & Partners' most popular schemes. The agency's vice-chairman Andrew Taylor admitted that although the Malta package was more expensive than ones offered in Antigua and Barbuda,...
EU: IS fighters on migrant boats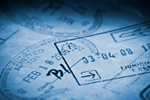 Smugglers' boats transporting migrants across the Mediterranean Sea to Europe are also carrying Islamic State members, according to the top prosecutor at the European Union. The EU's judicial cooperation agency Eurojust chief Michele Coninsx revealed that she was told of IS fighters travelling to Europe in such a way when working on...
EU migrants in UK outstrip number from Caribbean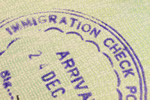 There are now more migrants hailing from the EU in the UK than there are from the Caribbean, according to the latest figures. Some of the traditional communities from other countries residing in Britain have been overtaken by the large number of migrants from the continents, revealed the Office of National Statistics (ONS). One of the...