June 2014 Emigrate News Archive
Archived Daily Emigrate UK News...
UK faces brain drain as 70 per cent of recent graduates plan to emigrate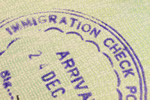 In an exodus similar to that in the Republic of Ireland, 70 per cent of the 350,000 UK students graduating in July are considering or actually planning to move abroad for better opportunities and an imrpoved quality of life. A recent study has revealed that almost 50 per cent of those about to graduate had already decided to emigrate...
Record numbers of immigrants flood into New Zealand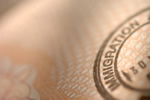 According to the latest government figures, one migrant arrives in New Zealand every 16 minutes. Starting from a state of concern about lack of skills and an ageing workforce, New Zealand is now speeding towards admitting a record number of migrants. Over 40,000 expats are expected to have arrived and settled in by the end of this year....
Staggering scale of UK student visa abuse now revealed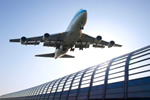 Almost 50,000 bogus students from overseas have managed to gain entry to the UK with the help of English language examination invigilators and scams run by illegal visa agents. UK Immigration Minister James Brokenshire admitted yesterday that the country's student visa system had been thoroughly abused by an estimated 48,000 fake...
Canada immigration clampdown to include live in caregiver programme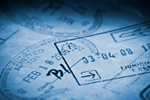 Canada's live-in caregiver programme may be next on the list for deletion as public servants warn it's being used for family reunification. Over the years, the live-in caregiver programme has helped many Canadian citizens struggling to cope with personal or family health and ageing problems, but the scheme is now under threat of being...
Switzerland proposes limits on number of immigrants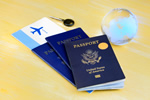 At the same time as a standoff with the European Union is about to begin, Switzerland's government has proposed an annual limit to the number of immigrants allowed in. The Swiss government's proposal, announced today by e-mail, sets out quotes and maximum numbers of immigrants allowed into the wealthy country. Although the scheme...
Expat work permits in Malaysia speedier with new immigration service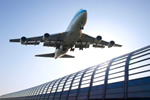 An announcement by Malaysia's PM of a new expat service was welcomed by employers as it shortens waiting times for expat work permits from a month to just five days. Malaysian Immigration's new Expatriates Services Division was launched yesterday, and shortens the waiting time for expat work permits to just five days. The scheme was...
Australia skilled occupation visas open to chefs, tillers and bricklayers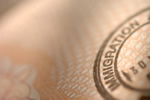 Starting in July this year, the Australian immigration authority will add tillers, bricklayers and chefs to its Skilled Occupation List. From July, would-be migrants working in the three added occupations and with qualifications or work experience will now be able to apply for residency. Previous to the change, applicants needed to have...
New Zealand tops global index on social and environmental performance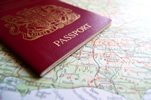 A newly-released study based on rankings of ecological and social factors rather than economic and material output has seen New Zealand take the top spot over the 132 world countries surveyed. The global index survey, undertaken by the Social Progress Imperative, uses 50 indicators of social advancement, including freedom and human...
London tech firms to spur massive increase in skilled immigration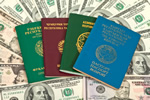 Propelled by changes in the UK immigration laws, skilled IT and tech workers are expected to flock to London over the next 10 years. The UK's harsh immigration laws are expected to be loosened to give technology companies based in the Greater London region more freedom to bring in migrants with exceptional talents in the highly...
Japan joins the fight to entice highly skilled expat professionals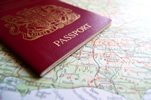 Once closed to all but a very few expat workers, Japan is attempting to combat its dual problems of a shrinking birthrate and an ageing society by encouraging skilled migrants. Highly skilled expats in the education, construction and IT sectors are now to be allowed to apply for permanent residency after three years rather than the...
Is emigration really the answer to austerity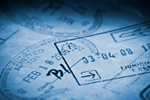 The reality of austerity in the UK and the realisation it's not going to improve in the near future is tempting many to uproot their lives and move overseas. The British economy's giant black hole has resulted in tax upon tax being piled on top of cost of living increases and the decline in public services. More UK citizens than ever...
UK passport renewals backlog scandal goes viral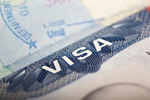 Expats living or working overseas and those planning to emigrate are in panic mode due to the British Passport Office's inability to clear a massive backlog of new and renewal applications. The sheer inefficiency and inconvenience of the recently changed application process combined with the increase in residents' passport...
Worldwide expat population expected to hit 56.8 million in 2017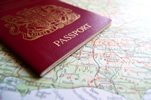 A recent market research survey has revealed that the present world expat population of over 50 million will rise dramatically to over 56 million over the next three years. The 2013 survey placed Saudi Arabia as the country with the largest proportion of expat residents, with the USA and the United Arab Emirates following close behind....
Nova Scotia offers permanent residency to expat graduates from Canadian unis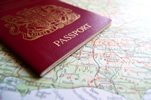 In a bid to retain overseas students graduating from Canadian universities, Nova Scotia is offering permanent residency visas to those with job offers from NS employers. The move will make it easier for foreign graduates to settle in Canada after they've gained their degrees, and is expected to attract a considerable number of overseas...
UK government loses plot on overseas expat benefit cheats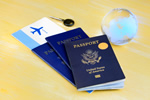 Whilst the government concentrates on holding fast to its frozen pension position, it's clearly lost the plot on overseas benefit scams including sick pay, disability benefit, child benefit and more. The latest benefits scam to hit the media involves 'snowbird' holidays of up to seven months or more spent in Spanish sunshine by UK...
Saudi expat workers can convert family visitor visas to permanent residence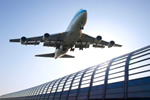 A surprise announcement came via the Saudi Passport Department' recent phone-in service, when the spokesperson told a caller he could convert his parents' family visit visas to permanent residency permits. Colonel Mohammed al-Hussain told the enquirer that, once the request had been approved by the Saudi Interior Ministry, elderly...
Wealthy Chinese migrant hopefuls to sue Canada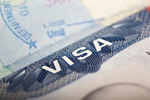 Over 1,300 Chinese millionaire applicants for Ottawa's immigration investor programme are to sue Canada's immigration authority after the programme was abruptly cancelled. According to a report in the South China Morning Post, each of the millionaires in the class action is demanding compensation of CA$4.57 million. The amount...
Spain is favourite migration destination for benefit cheats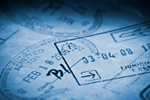 Spain is famous as an expat destination for its sun, sea and sangria, but it seems it's also infamous as a convenient destination for those wishing to cheat the UK benefits system. Almost 800 cases of benefit fraud by expats in Spain were discovered in 2013 by investigators from the UK Department of Work and Pensions (DWP). Many more are...
Canada increases charges against immigration fraudster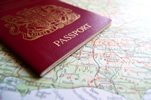 The Canadian immigration authority is warning migrants hoping to bring their families to join them to beware of increasing scams by so-called immigration consultancies. Seven new fraud charges have now been brought against Angelina Codina, who is accused of defrauding dozens of immigrants by promising to bring their relatives to join them....