Canada News - Emigrate UK Page 12
This is the category page for all Canada news here on emigrate.co.uk, where you can view all the Canada emigration news.
Canada immigration regulations blur when sickness involved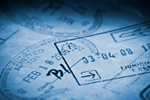 Renewing questions on when and if a potential immigrant's health issues should bar the candidate from immigrating, the Canadian Federal Court has overturned a government resolution to keep a Panamanian man from entering the country due of the possible financial burden to the Health Department from his HIV infection. Nestor Ovalle holds...
Canada shuts down Tehran visa section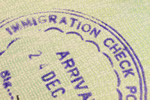 As reported by France 24, the Canadian embassy in Tehran has shut down its visa section as a cost-cutting step which will have an effect on thousands of Iranians. The visa services have now been transferred to Canada's embassy in Ankara, in neighbouring Turkey. People who called the embassy were also told that the visa section had...
Canada emigration to cost rich foreigners more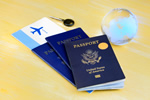 As reported by Reuters, the Harper government is changing up the national immigrant investor programme to ensure that the money brought in by wealthy foreigners as a pre-condition of entry is utilised in Canadian firms instead of sitting idly in bank accounts. The Conservatives are expected to, at minimum, double the cash which foreign...
Skilled foreign workers may enter Canada faster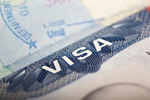 As reported by Reuters, the Canadian government has announced it would relax immigration requirements for skilled foreign workers as the nation desperately needs to fill labour shortages in the construction, oil and mining industries. Canadian Immigration Minister Jason Kenney announced that the government would modify the Federal Skilled...
Canada denies immigration to family with autistic son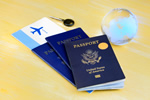 As reported by The Spec, Canada's Citizenship and Immigration says the family of Sungsoo Kim have been denied visas because of the major burden his 12-year-old autistic son would cause, not on the health system, but on social services. In January, Canadian officials told Kim he did not meet all the immigration requirements because his...
Canada MP slams immigration denial of Down Syndrome woman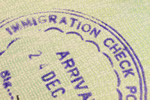 As reported by CTV, a New Democrat MP is demanding that the Canadian government overturn a decision barring a Indian family from emigrating to Canada, whose son lives in B.C., because their full-grown daughter has Down Syndrome. Kevin Patel, the son who lives in Vancouver, wished to sponsor his family to enter Canada and become permanent...
Chinese see French classes as ticket out of country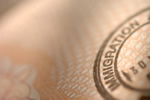 As reported by the Associated Press, thousands Chinese people on the mainland are learning French to leave the country. Those desperate to emigrate have found a backdoor method into Canada which involves applying for visas into the francophone province of Quebec – so long as they demonstrate a working knowledge of French. Although French...
Canada still allows high volume skilled immigrants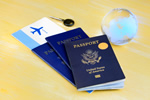 As reported by Work Permit, preliminary figures recently released by Citizenship and Immigration Canada (CIC) reveal that Canada continued admitting a high volume of new migrants into the nation in 2011. The report revealed an influx of 248,660 new permanent residents for 2011, among them 156,077 new economic migrants (which included those...
Chinese elite migrate overseas for children's education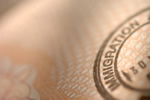 As reported by English Eastday, a rising number of China's elite are transferring their money to foreign nations via investment immigration, as most families are seeking better educational options for their children. On average, over 10 billion yuan (US $1.59bn) of wealth has been leaving China every year via emigration since 2009, as 80%...
New website to help immigrant professionals seek Toronto jobs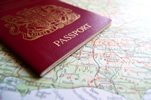 As reported by IT Business, a new website with the goal of linking up immigrants with jobs will be launching, says the Toronto Region Immigrant Employment Council (TRIEC). Financed by Citizenship and Immigration Canada as well as Scotiabank, the networking site will highlight already-existing groups of skilled immigrants, and present them to...