Canada News - Emigrate UK Page 12
This is the category page for all Canada news here on emigrate.co.uk, where you can view all the Canada emigration news.
Canadian minister questioned on cuts to refugee health care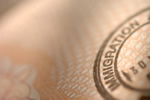 Jason Kenney, the Canadian Citizenship and Immigration Minister, has been facing questions over his decision to cut health care to refugees. At an event held by the Chamber of Commerce in Leduc, Mr Kenney was asked by Toronto family physician Dr Sheila Wijayasinghe about the reduction in health care benefits which will be permitted to...
Emigrating to Canada - jobs available for Canada immigrants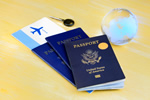 Although the unemployment statistics in Canada remain relatively unchanged at the moment, there is a suggestion that there might be a growing number of jobs for those entering the country from abroad. In the past year, around 214,000 new jobs have been created. Most of these are in the construction and manufacturing industries. According...
Canada issues record number of visas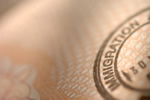 The Canadian government has announced that this year has seen a record number of visas handed out to visitors applying to enter the country. The current figure stands at 500,000 which is a significant increase on the 450,000 which had been approved at the same time in 2011. Jason Kenney, Minister for Citizenship, Immigration and...
Young Canadian workers seek global jobs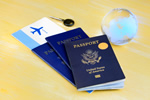 The outcome from a new study carried out by ICMA International reveals that young Canadian workers wish to work overseas and are seeking jobs offering them international career opportunities. When Canadians under age 39 seek out an employer, 168% consider global and international career opportunities as key factors. Others, 36%, consider...
Hungarian Ministry says Roma fake reasons to flee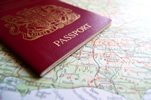 According to a Hungarian government statement, many Roma seeking asylum in Canada, who claim to be escaping political oppression, are in fact motivated by the liberal social benefits. A statement issued by the Human Resources Ministry said Hungary observes human rights and is a "democratic constitutional state". Anyone seeking...
Canada immigration regulations blur when sickness involved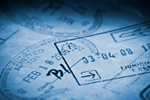 Renewing questions on when and if a potential immigrant's health issues should bar the candidate from immigrating, the Canadian Federal Court has overturned a government resolution to keep a Panamanian man from entering the country due of the possible financial burden to the Health Department from his HIV infection. Nestor Ovalle holds...
Canada shuts down Tehran visa section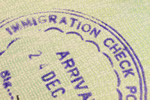 As reported by France 24, the Canadian embassy in Tehran has shut down its visa section as a cost-cutting step which will have an effect on thousands of Iranians. The visa services have now been transferred to Canada's embassy in Ankara, in neighbouring Turkey. People who called the embassy were also told that the visa section had...
Canada emigration to cost rich foreigners more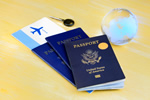 As reported by Reuters, the Harper government is changing up the national immigrant investor programme to ensure that the money brought in by wealthy foreigners as a pre-condition of entry is utilised in Canadian firms instead of sitting idly in bank accounts. The Conservatives are expected to, at minimum, double the cash which foreign...
Skilled foreign workers may enter Canada faster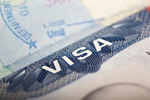 As reported by Reuters, the Canadian government has announced it would relax immigration requirements for skilled foreign workers as the nation desperately needs to fill labour shortages in the construction, oil and mining industries. Canadian Immigration Minister Jason Kenney announced that the government would modify the Federal Skilled...
Canada denies immigration to family with autistic son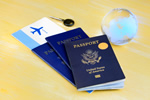 As reported by The Spec, Canada's Citizenship and Immigration says the family of Sungsoo Kim have been denied visas because of the major burden his 12-year-old autistic son would cause, not on the health system, but on social services. In January, Canadian officials told Kim he did not meet all the immigration requirements because his...