UK Border Control News - Emigrate UK
This is the category page for all UK Border Control news here on emigrate.co.uk, where you can view all the UK Border Control emigration news.
More illegal immigrants found in lorry in UK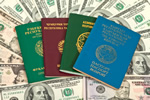 Eighteen suspected illegal immigrants were taken in by police on Saturday after the lorry they were travelling in was apprehended on the M1 in Hertfordshire. Police were alerted by a suspicious motorist who called in after seeing the lorry of the M25 earlier in the day. They later stopped the vehicle close to junction 9 of the M1 just...
Nine illegal migrants seen exiting truck at Essex shopping centre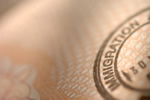 Nine illegal immigrants from Iraq and Iran were spotted getting out the back of a lorry at Lakeside Shopping Centre. Essex Police filmed a seven-minute video of the group being assisted as they got out the back of the two-deck truck in one of the mall's carparks on 24 July. Some of the migrants were seen trying to jump out the lorry...
Europe spends billions deporting migrants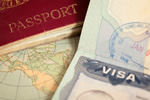 European nations have spent around 11.3 billion euros deporting illegal migrants in the past 15 years and a further 1.6 billion euros protecting their borders, according to a study by journalists. The research was published at a time when the European Union is getting ready to up its efforts against illegal migration, while also urging...
Suspected illegal immigrants found in truck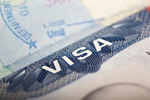 British authorities launched a cross-country search after Essex Police received a "distressed" phone call form a man who said he was part of a group of migrants in the back of a truck in the early hours of Wednesday morning. Police in the southeastern county said the truck was reportedly on the A414 in North Weald, Essex, and had...
Eleven suspected illegal immigrants from Syria caught on the M20 in Kent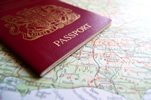 According to police, 11 Syrians who are thought to be illegal immigrants were arrested Folkestone close to the Eurotunnel turn-off and handed over to officials from the Border Force. On Tuesday, the group of Syrians were found near Folkestone, Kent on the M20 motorway and were arrested on suspicion of entering Britain illegally. After...
77 Serbian migrant smugglers srrested by Europol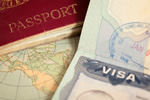 On Wednesday, a large international criminal network that helped smuggle migrants to Western Europe was dismantled by European police forces. Some 77 people of different nationalities were arrested in an operation coordinated by Europol, which used the services from police from several countries. In a statement, which was released by...
Migrants offered shelter in Calais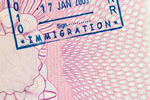 A heated shed has been erected in Calais to protect migrants from the chilly weather currently being experienced in northern France. The Pas-de-Calais prefecture has put up a 500 square metres shelter for migrants as part of the "great cold weather" initiative put in place by the French government to protect people from the cold...
UK: 100 illegal attempts a day to enter country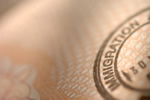 Migrants made an estimated 100 attempts per day to enter Britain illegally during the summer months, according to official figures. From April to July this year, 11,920 migrants were stopped by British and French authorities as they tried to enter the country illegally. The latest figures represent a huge jump from the 11,731 who tried to...
UK passport renewals backlog scandal goes viral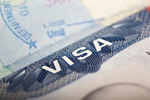 Expats living or working overseas and those planning to emigrate are in panic mode due to the British Passport Office's inability to clear a massive backlog of new and renewal applications. The sheer inefficiency and inconvenience of the recently changed application process combined with the increase in residents' passport...
British government policy on immigration hits out at freedom of movement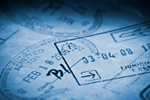 The British government is becoming isolated amongst EU states for its increasingly tough stance on immigration. Britain's coalition government has hardened its attitudes to the right of freedom of movement across the European Union at the same time as it has toughened up on immigration from other world countries. David Cameron told the...