UK Border Control News - Emigrate UK
This is the category page for all UK Border Control news here on emigrate.co.uk, where you can view all the UK Border Control emigration news.
Secret government memo predicts 250,000 post-Brexit returnee expats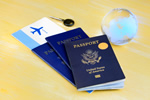 In spite of a number of EU member states' concessions towards the rights of UK expats, between 50,000 and 250,000 Britons are expected to repatriate to the UK post-Brexit. The worrying totals originated in an internal government memo circulated by Whitehall's contingency planning department, and include a worst case scenario total of...
77 Serbian migrant smugglers srrested by Europol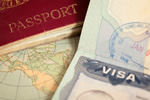 On Wednesday, a large international criminal network that helped smuggle migrants to Western Europe was dismantled by European police forces. Some 77 people of different nationalities were arrested in an operation coordinated by Europol, which used the services from police from several countries. In a statement, which was released by...
Aussie psychotherapist wrongly refused UK long-stay visa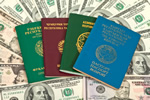 London-based psychotherapist Mariam Miller, originally from Australia, was told she had 28 days to leave the UK, judged on the wrong criteria for her situation. Miller arrived in the UK with her Italian husband in 2005, after some years in Europe. Within six months she'd sold her home in Italy and bought a house in London, having...
Husband and wife separated by UK Border Agency to be reunited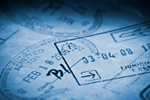 A couple who met and married later in life and were separated by the UK Border Agency and its new rules will now be reunited in New Zealand. After a three-year romance and a wedding last year, Gavin and Sarah Clarke were hoping to live happily ever after in their Withernsea home. Their dream was shattered when Gavin, a 59-year old Kiwi,...
Archbishop condemns UK immigration rules for separating British families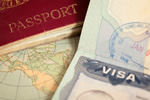 The most senior UK Catholic cleric is accusing the new immigration rules of splitting up British families and forcing children to live with a single parent. Archbishop of Westminster Vincent Nichols stated, during an extraordinary political intervention, that immigration's financial requirements for UK citizens with non-EU spouses were...
High percentage of Brits want ban on EU migrants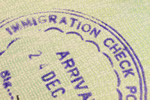 Following official figures showing more UK citizens emigrating than ever before, a new poll claims that 79 per cent of respondents want a ban on migrants from the EU. The Daily Express opinion poll, conducted earlier this week, was commissioned by 'Get Britain out of the EU', a campaign group dedicated to forcing Britain to leave the...
UK the most popular EU country for migrants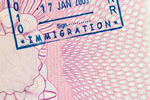 Recently released statistics show that the UK is the most popular European Union destination for migrants, with over half a million arriving during 2010. The Eurostat report will have come as no surprise to Londoners and residents in many cities and towns in the northern parts of England, as their communities have borne the brunt of...
London Metropolitan University loses visa licence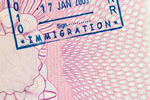 Overseas students attending courses at London Metropolitan University are facing deportation after the European Union revoked the establishment's right to sponsor students from outside the EU. According to the UK Border Agency, the university has failed to deal with systematic failings it was ordered to address six months ago. A task...
Temporary border staff accused of immigration mistakes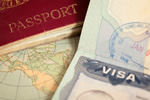 Border staff have been making allegations that temporary workers brought in to help cope with an increase of visitors to the UK during the Olympic Games have been responsible for a number of potentially serious blunders. Around 500 extra staff were brought in to make sure that immigration formalities continued to run smoothly. However, UK...
Olympic security workers detained over immigration offences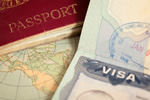 Nothumbria Police have arrested three employees of a security company in Newcastle who they suspect of committing security offences. The individuals were taken into custody before they were due to start work at St James' Park. The arrests were coordinated with the UK Border Agency. Although no details have yet been released concerning...