June 2015 Emigrate News Archive
Archived Daily Emigrate UK News...
Austria and Hungary at loggerheads over migrants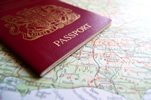 Austria has threatened to reinstate border controls with Hungary after Budapest refused to accept asylum seekers from other EU states. The neighbours' diplomatic row has further intensified what was already a fragile relationship over how to handle the ongoing flow of migrants into the EU and how they should be shared out. A number of...
Mediterranean migrant crisis: EU to launch new quarantine system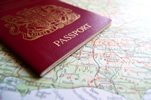 The EU is to establish a new way to quarantine migrants in Greece and Italy to enable speedier registration, fingerprinting and expulsion, as well as detention of up to 18 months should individuals be considered illegal migrants who have made their way over the Mediterranean from Libya. Leaders met at a summit on the Mediterranean refugee...
Europe spends billions deporting migrants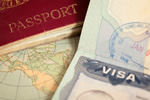 European nations have spent around 11.3 billion euros deporting illegal migrants in the past 15 years and a further 1.6 billion euros protecting their borders, according to a study by journalists. The research was published at a time when the European Union is getting ready to up its efforts against illegal migration, while also urging...
Lorry migrants in UK passed onto immigration officials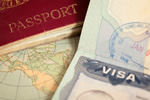 Twenty-six suspected illegal immigrants discovered in a lorry container in the UK have been handed over to immigration officials by police. Officers waved the vehicle down on the A1 in Cambridgeshire between Stamford and Whiting on Monday, and discovered 26 men and boys cramped into the container when carrying out a search. The people...
Rolf Harris wants to emigrate to Australia upon prison release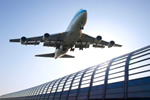 Convicted paedophile Rolf Harris wants to return to his native Australia after he has been released from prison. The former TV entertainer, 85, is likely to be freed next year and, according to sources, wants to emigrate back to his homeland. He has reportedly told family and friends of his intentions to quit Britain, where he first moved...
One in four young Egyptian males want to quit country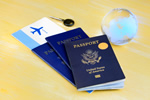 More than a quarter of Egyptian males between the ages of 15 and 29 want to emigrate, according to a survey carried out last year and published on Tuesday. Some 25.8 per cent of respondents said that they would like to leave their homeland and seek opportunities elsewhere, compared to just 7.8 per cent of females, revealed the survey,...
Myanmar repatriates 144 illegal migrants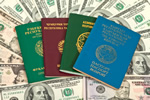 Some 144 human trafficking victims in Bangladesh were sent home on Wednesday, two days after being repatriated from Myanmar. On Monday, the Myanmar Border Guard Police handed 150 trafficking victims on to the Border Guard Bangladesh. The migrants, who were rescued on 21 May by the Myanmar navy as they made their way by boat to Malaysia,...
Portuguese PM refutes claims he urged youth to emigrate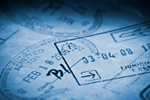 Portuguese Prime Minister Pedro Passos Coelho denies telling the nation's youth to "look abroad" for work opportunities as the country struggles to deal with its worst economic recession in decades. With a deep economic recession and spiralling unemployment, the PM's comments on emigration in recent times have attracted widespread...
Americans want to allow illegal immigrants to stay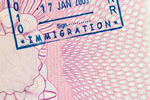 More than 72 per cent of Americans say illegal immigrants should be allowed to stay in the country, according to a recent poll. Immigration is among the key topics of debates ahead of the 2016 presidential election, and the recent survey by the Pew Research Center revealed that much of the public are behind legalising those who arrived, or...
Cast of Exiles paid to emigrate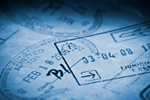 The entire cats of RTE's reality TV show exiles were taken on and paid to emigrate to Canada, with the programme's aim being to portray the modern Irish emigrant. The cast of the new show, which centres on six Irish people after they have moved to Vancouver, had all flights and accommodation paid for. However, a number of the cast...
French Jewish emigration to Israel on the decline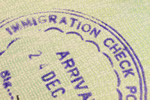 The number of French Jewish people emigrating to Israel has fallen by 15 per cent, despite Prime Minister Benjamin Netanyahu's offers for them to make the move. The Middle East Monitor reports that between January and April this year, some 1,398 French Jews moved to Israel, compared to 1,647 during the same period last year, representing...
Emigrate to Costa del Sol for Spain?s best golf courses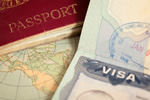 Would be emigrants looking to head to sunnier climes of Spain should head the Costa del Sol if they are golf enthusiasts after two of the region's courses were voted the best in the country. The Golfers' Choice list of the Iberian country's top 50 courses ranked Sotogrande's Real Club Valderrama in first place and Casares's Finca...