May 2014 Emigrate News Archive
Archived Daily Emigrate UK News...
Four out of every 10 British couples with children would consider emigrating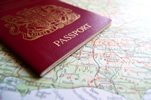 A new survey has revealed that almost half the parents polled would consider emigrating overseas if it benefitted family life and their children. The hope that moving abroad would make the family unit closer was the main motivation for considering leaving the UK, cited by 53 per cent of would-be migrants. An improvement in the family's...
Netherlands annual Expat Fair helps new arrivals settle in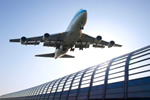 Emigrating has its problems for new arrivals, with one of the most trying the need to create a new lifestyle within the local as well as the expat community. The first years in the new host country present all kinds of practical and emotional problems for expats, from finding accommodation and adjusting to unfamiliar cultural norms to...
Saudi eight year expat cap now under government review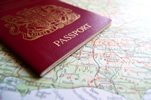 Recently-released new regulations from the Saudi Ministry of Labour included the news that the draft law capping expat worker residence in the Kingdom to eight years is now under review. Ahmed al-Humaidan, the Kingdom's deputy labout policy minister, told local media that a working committee has been set up to study the unpopular law....
Couple with two children split up by Home Office income requirement ruling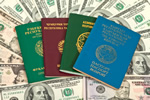 Emigrating is fine if it's voluntary, but not if it's a choice between becoming a single parent or compromising your children's health and education. At present resident in Scotland, Tugrul Keseli and his partner Lyndsey Burke are to be split up by order of the Home Office's controversial new law on financial support for a non-EU...
Kiwi migration to Oz slows but immigration to NZ soars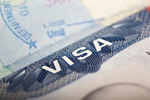 The tsunami of New Zealanders heading for Australia may have slowed to a trickle, but immigration from the rest of the world to New Zealand is at an all-time high. Over the last few years, a mass exodus of New Zealanders seeking a new life in Australia has been a major government cause for concern amid fears of the loss of the brightest...
OECD ranks Germany number two in migrant destination list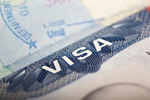 According to a recent survey of the year 2012, Germany is now the world's second-most popular permanent migrant destination, overtaking Canada and the UK after jumping from 12th place in 2009. Although the USA still heads the list, it's believed that Germany's sudden rise is due to the arrival of a large number of migrants from...
Thai crackdown on visa runs may affect expat workers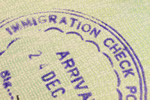 Border insecurity is mounting after Thailand's immigration authority announced a crackdown on the number of border crossing runs allowed to be made by those on a visa on arrival. According to local media, the crackdown is aimed mainly at Russians, South Koreans and Vietnamese who are using the border runs to enable them to work illegally...
Irish couple claim bank repayment demand forced New Zealand emigration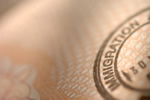 A couple from the Republic of Ireland who recently emigrated to New Zealand claimed in the Irish High Court that Ulster Bank's unlawful demand for a loan repayment had forced them to leave the country. The couple, formerly residents of Rathdowney in County Laois, had emigrated to New Zealand rather than repay a loan of over a million...
Canadian government debating stringent new rules for citizenship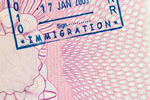 The Strengthening Canadian Citizenship Act, now in consideration, states that applicants for citizenship must spend at least 1.460 days in the country for six years before submitting their applications. It continues that, during at least four of those years, applicants must have spent 183 days physically present in Canada. Stays in the...
Emigrating with family made easier by expansion of international schools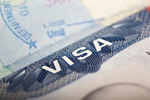 One of the most important considerations before accepting a job in a far-flung foreign country is schooling for your children. The Middle East, along with Singapore, Malaysia, China and other Asian countries, offer tempting career opportunities for talented professionals, but can be tricky as regards the necessary amenities for your...
US immigration allows spouses of H-1B visa holders to work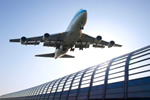 Officials within the Obama administration have put forward a proposal which would allow the spouses of expats holding H-1B visas to work in the US. US Commerce Secretary Penny Pritzker and Homeland Security deputy secretary Alejandro Mayorkas announced that the change will apply to spouses of skilled professionals in the STEM subjects of...
Canada committed to diversity and immigration to strengthen its economy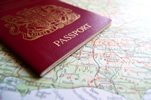 Canada's past, present and future are inextricably linked with immigration and the diversity of its population, according to the Bank of Canada's CEO.Gordon Nixon. The CEO of the Bank of Canada and head of Toronto's Immigrant Employment Council, stated in a press release today that Canada's traditional welcome to immigrants from...
Controversy over Canadian immigrant investor programme prompts changes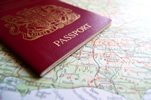 The recent cancellation of Canada's longstanding immigrant investor programme caused by its misuse by wealthy Chinese has resulted in a new approach to the service. Canada is one of a number of countries now offering citizenship to wealthy investors and their families in return for hard currency. Its original investor programme was...
More than a third of British degree students looking to study overseas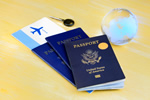 Spurred on by a sense of adventure and the decidedly lower cost of degree courses at overseas universities, increasing numbers of British students are packing their bags. Results of a recent survey by the British Council have revealed that 37 per cent of degree course students are considering universities in the USA, Australia and several...
Mother-of-two facing deportation from Canada due to clerical error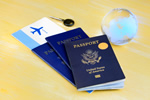 A mother of two married to a Canadian citizen has been arrested and is being threatened with deportation after 14 years living in the country. Janina Ibarra arrived in Canada from Sri Lanka as a teenager, where she met and married her Canadian husband. The couple have two sons, aged 7 and 10, and have lived in Metro Vancouver since they...
High tax rates forcing young Irish professionals to emigrate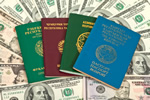 The Irish junior finance minister is blaming the exodus of young professionals on the country's high tax rate. Brian Hayes, Ireland's junior finance minister, is demanding a cut to the rate of income tax, to be spread over the next two budgets. In a recent speech, he said that the current tax rate is punishingly high on modest wages...
Canada immigration consultants pairing temporary foreign workers with firms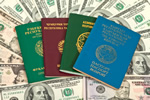 Online advertisements by immigration consultants in Canada are suggesting they can pair would-be temporary workers with employers. The advertisements, many of which are by consultants in Western Canada's Ontario province, pledge that they will assist those wishing to enter the country under the temporary foreign worker programme in...
UK expat in Switzerland takes citizenship due to losing UK vote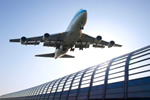 A British expat who'd lived in Switzerland for 15 years has become a Swiss citizen due to his losing the right to vote in next year's UK general election. Robert Hopkins left his Surrey home 15 years ago to take on a job as a tutor and translator in Switzerland. He had no real intention of staying permanently in the country, and...
EU Switzerland immigration row edges closer to solution on free movement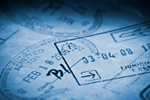 Following the shock result of the Swiss referendum on immigration and its denial of the EU directive of free movement, diplomats are hinting that a solution may be found. The Swiss referendum approved the setting up of quotas restricting the number of immigrants allowed to enter the country, thus invalidating signed agreements on the...