April 2015 Emigrate News Archive
Archived Daily Emigrate UK News...
Thai authorities discover illegal Burmese migrants in truck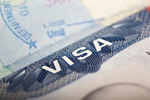 Police in Thailand found 26 illegal Burmese migrants packed inside a truck in the Muang district of Kanchanaburi on Wednesday morning. The Isuzu MU-7 transporting the migrants was flagged down at around 5:00am after receiving a tip-off of the plan to smuggle the illegals into the country, explained police investigation chief Pitak...
UN says 800,000 Syrians will emigrate this year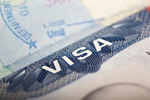 Some 804,000 Syrians will flee the war-torn nation over the course of 2015, according to the latest estimates from the UN. A large proportion of that number will cross the border into neighbouring Turkey, which is expected to be hosting approximately 2.5 million refuges before the beginning of next year, revealed UN Development Program...
Spain down to third most popular emigration destination among brits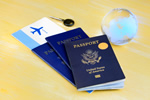 Spain is no longer the most popular destination among emigrating Brits, with both Australia and the US leapfrogging the Iberian country in the latest statistics on UK citizens relocating. The Mediterranean nation has long since been the most common place for Brits to emigrate to, with its climate being a major pull factor. Also a key...
Cat opts to emigrate from Spain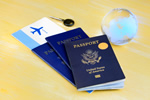 A stowaway cat has arrived in the US after boarding a vessel in the Spanish port town of Algeciras. The ginger moggie, Frederica, managed to get on board Houston-bound boat on 13 March undetected. Furthermore, she gave birth to four kittens during the journey. A crew member told his bosses that he had spotted the feline two days after...
Employment report shows more Irish emigrants seeking to return for work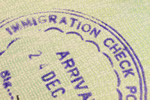 Irish employers have revealed that there has been a recent increase in the number of job applicants looking to return to their homeland from overseas. Between January and March, CPL's Employment Market Monitor learnt that the UK, Canada and Australia are the three countries from which Irish citizens are looking to return from, while 63...
Millions to renounce UK residence if labour win election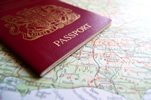 In excess of seven million UK expats potentially could renounce their British residence if the Labour Party is victorious in May's general election, claimed an international advisory. Nigel Green, the chief executive of De Vere Group, said should Labour win next month then many expats will require advice on whether changing their...
Northern Europe luring young South Koreans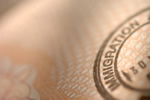 A rising number of South Koreans are emigrating to Northern Europe rather than following in the footsteps of previous generations and moving to the US. In years gone by, the US, along with Australia, New Zealand, Western Europe, Japan and China were the preferred choices of destination among emigrating Koreans, while the majority of those...
More than 300,000 Poles to move to UK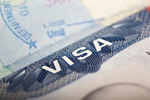 A survey carried out in Poland has learnt that 1.2 million people from the Eastern European country want to emigrate in the next year, with Germany and the UK being the first and second most popular choice of destination respectively. Poland's Employment Service, which carried out the survey, described the number of Poles planning to...
Irish emigrants opting against Australia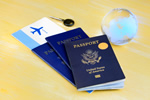 Irish citizens seeking to leave the Emerald Isle are increasingly deciding against Australia, suggests recent data showing the number of working visa applications. In the 12 months leading up to 30 June last year, 11,996 Irish people travelled to Australia on first-year holiday visas, a drop of over 37 per cent on the previous 12 months,...
Thousands of migrants rescued off North Africa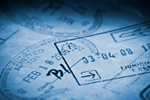 Around 5,600 boat migrants have been rescued off the North Coast of African in the past three days as people continue their desperate mission to flee the troubled countries in the region. At least nine people were killed when an overcrowded vessel capsized off Libya's coast on Monday and a further 144 were rescued by the Italian...
Three-fold increase in illegal migrants arriving in Greece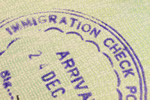 On Thursday, the Greek coast guard announced that during the first three months of 2015, the amount of illegal migrants arriving by sea in Greece has tripled. Some 2,863 migrants arrived during the same period last year compared to the 10,445 which has arrived this year. Islands near Turkey in eastern Greece are the main embarkment...
Hungarian youths leaving in droves as emigration almost doubles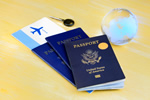 During 2014, the amount of Hungarians who emigrated increased by 46 per cent compared to the previous year according to numbers compiled by Hungary's Central Statistical Office (KSH). Some 31,500 Hungarians left their home country for at least a year to seek work elsewhere . The number of 'real' emigrants is most likely to be higher...
Large class sizes in Ireland could be address by emigrating teachers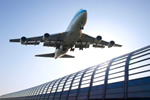 The president of INTO primary teacher's union, Sean McMahon, has said that it's a disgrace that many qualified teacher graduates have been forced to emigrate from Ireland due to low wages whilst Ireland has the euro zone's most overcrowded classes. He added that these teachers would return to teach in their home country if the chances...
National Survey states that over half of Greeks want to emigrate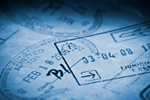 A new survey has released that 55 per cent of Greek citizens are prepared to leave the country if they are able to find better jobs abroad. Due to an increase of unemployment caused by the financial crisis, over half of Bulgaria's neighbour to the South are ready to emigrate according to the local newspaper Vima. In 2014, 341,334...
Emigrants want Ryanair to reduce flights for returning to vote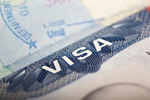 Campaign members from "Get the Boat 2 Vote" have written a letter to Ryanair's Head of Communications Robin Kiely asking if the company would offer discounted flights for emigrants wanting to return to Ireland so that they can vote in the referendum regarding marriage equality on May 22. As Ireland does not have a postal vote...
Pregnant Chinese Women Travelling to USA to Conceive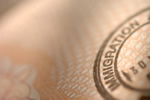 Companies who teach pregnant women from China on the methods of entering the US in order to give birth to American citizens have come under scrutiny by immigration authorities. According to a Shanghai newspaper, some companies provide 'birth tourism' services'. It is thought that Chinese Citizens amounting to over tens of thousands...
Eleven suspected illegal immigrants from Syria caught on the M20 in Kent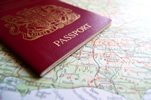 According to police, 11 Syrians who are thought to be illegal immigrants were arrested Folkestone close to the Eurotunnel turn-off and handed over to officials from the Border Force. On Tuesday, the group of Syrians were found near Folkestone, Kent on the M20 motorway and were arrested on suspicion of entering Britain illegally. After...
Cayman Islands see more Cuban migrants arrive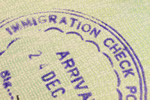 Over the past few days, 60 migrants from Cuba have arrived in the territorial waters surrounding the Cayman Islands. While they wait for improved weather conditions, they have been allowed to anchor offshore or to dock. The Ministry of Home affairs said that the largest group had been found on Monday at Colliers Beach. This group included...