October 2012 Emigrate News Archive
Archived Daily Emigrate UK News...
Middle East still a hub for ambitious young expats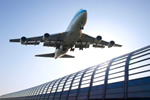 The results of the HSBC Bank's Expat Explorer Survey include indications that Middle Eastern countries still offer a solid economic outlook and the chance of career success. Although the survey's results suggest economic strain is still felt by expats everywhere, those based in the Middle East are positive about the region's...
E-Verify System Becomes a Formal Employment Requirement in 4 US States from January 2013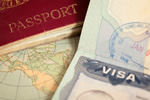 From January of next year, the internet-based E-Verify system which is used to check a potential employee's eligibility to work in the USA will become a formal requirement in Georgia, North Carolina, Pennsylvania and Tennessee. E-Verify is a free program which has been implemented by the US government, used to collate information about a...
Portuguese migrants now looking further afield than Europe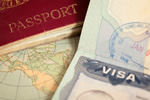 Due to the country's economic situation and high unemployment figure in 2011, 100,000 Portuguese nationals sought work elsewhere in Europe, with 2012's figures showing more distant destinations are being considered .According to Portuguese Secretary of State Jose Cesario, Portuguese nationals are continuing to leave the country at an...
Syrian and Lebanese Christian migrant wave expected after attacks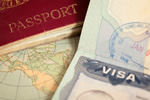 The recent deadly attacks on residents in the Beirut and Damascus Christian districts have sparked a warning by a Maronite Christian bishop of a massive wave of Christian refugees heading for Europe and the US. Bishop Maroun Nasser Gemayel was reported in the Aid to the Church in Need (ACN) publication as saying that Middle Eastern...
Irish EM trainee doctors threaten emigration or speciality change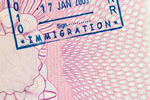 Almost all trainee emergency medicine doctors in Irish hospitals say they will either emigrate or change specialities after new consultant pay cuts were announced. The survey results have shocked the medical community in Ireland, with 97 per cent of those surveyed saying they will seek employment overseas either at the end of their...
Guatemalan private sector plans creation of 1.2 million jobs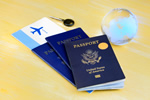 Guatemala's soaring unemployment has inspired its private sector's economic development think tank to bond with major business to plan a job-creation strategy. The Association of Guatemalan Chambers (CACIF) and the Guatemalan Development Foundation, (FUNDESA) have together launched their 'Guatemalans – let's improve Guatemala'...
September figures show New Zealand has net migrant gain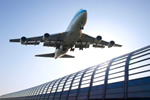 A recently released report revealed that net migrant numbers for September showed a slight increase of 100 over arrivals versus departures. The figures were seasonally adjusted and were the fourth in a row of seven months in which more people entered the country than left. The most popular destination for migrants was Australia, although...
Asia is the new hub for expat advancement and wealth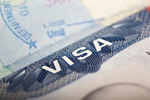 Findings from HSBC Bank's annual expat survey indicate that Asia is becoming the favourite destination for company expat workers hoping to grow their careers and their financial status. The survey also showed that nowadays Europe is considered mainly as a retirement haven in the sun, with France and Spain popular choices but India and...
China may relax its stringent rules on permanent residency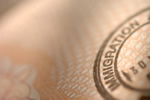 An announcement by the Chinese government's mouthpiece China News Service may mean expats living in China will be able to successfully apply for permanent residency. The Chinese government is considering a widening of the expat pool of people eligible for the country's equivalent of America's Green Card. At the present time, it's...
Relaxed Cuban exit visa rules ineffective for US travel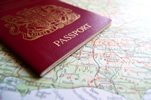 In spite of Cuba's recent decision to allow its citizens easier pathways to travel overseas, it's still impossible for Cubans to just book a flight to the USA and go. Potential migrants and even tourists must still get permission from the US government before they can enter the country legally. At the present time, there's a...
Almost half of Irish workers would emigrate for better jobs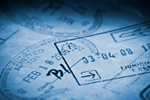 A study has revealed that, although in general Irish workers are still optimistic about their prospects, 48 per cent would happily emigrate if offered a better job. The study, undertaken by Berkley Recruitment Group, surveyed 2,369 Irish workers. Increased optimism about current jobs was noted in 40 per cent of the respondents, who...
NZ agents investigate Samoan migrants? poor living conditions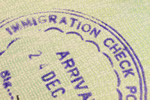 After cries for help on a New Zealand radio station from Samoan migrants living in sub-standard Benneydale accommodation, Waitomo council is sending in agents to check the accommodation provided for the immigrant workers at a local meat factory. One migrant reported broken windows, filthy carpets, no insulation or heating and fleas,...
Record number of asylum seekers come to Australia by sea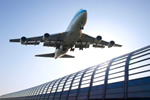 This weekend saw three more vessels intercepted by the authorities as a record number of refugees attempt to cross the sea to Australia. On Friday night a boat was intercepted to the east of Christmas Island carrying 188 asylum seekers. On Saturday two more vessels were intercepted, one carrying 104 passengers off the coast of Easter...
INZ set to close local offices and cut jobs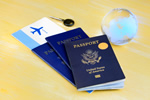 Immigration New Zealand has announced it will close two local offices and initiate a management shake-up with the loss of at least 25 jobs. A spokesperson for the Immigration department confirmed the changes would take place, even although the department is at present rolling out a new model for its service delivery. Nicola Hogg told...
Australia grants Mike Tyson visa after New Zealand rejection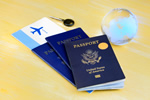 The long-running will-they won't-they saga of Mike Tyson's Australian entertainment visa has ended in victory for the reformed rapist. The former world heavyweight boxer booked to tell the inspirational story of his life change after his conviction and sentencing for rape in 1992 will now be allowed to enter the country and star in the...
New UAE immigration hotline to open on 10 October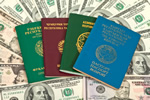 The United Arab Emirates have announced the opening of a new immigration hotline as from 10 October, aimed as a one-stop shop solution for clarification of immigration queries. The new service is aimed at expats already living in the emirates as well as those planning to take up positions there, and the hotline is expected to end...
Immigrants in Australia show more interest in citizenship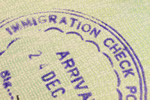 A report from the Australian immigration departments shows that immigrants from vulnerable backgrounds are increasingly enthusiastic about obtainingcitizenship. The recently released Australia Citizenship Test Snapshot has shown an increase in participation and in pass rates for the test, according to Australian Immigration and...
Canada jobs expo tempts young Irish graduates to new life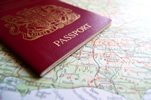 The previously successful Canada jobs fair known as the Working Abroad Expo is in town again, attracting the brightest and best with jobs in Canada, Australia and New Zealand. Now showing at the RDS in Dublin, the exposition has already attracted thousands of jobless Irish youth determined to change their lives by migration to a new land....
Survey shows 14 per cent of Bulgarians eager to emigrate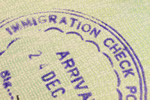 A Bulgarian government survey has shown that 14 per cent of the country's population intends to emigrate on a permanent basis. The National Centre for Public Opinion Research survey took place from 20 to 27 September and indicated that the number of Bulgarian wishing to permanently leave the country had increased by three per cent over...
Poverty and unemployment drives Somalis to migration or terrorism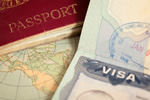 There's a stark choice for the youth of Somalia between poverty, becoming involved with crime or terrorism or migrating to try and find work overseas. According to a recently-released United Nations, the unemployment rate for Somalis between the ages of 14 and 29 is 61 per cent for men and 74 per cent for women. The report also states...
Newly qualified Irish nurses forced to emigrate for work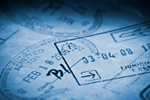 A disturbing claim by the Irish Nurses and Midwives Organisation has revealed that up to 75 per cent of the 1,500 nurses due to qualify in October will need to emigrate to find permanent jobs. INMO general secretary Liam Doran announced that a freeze on recruitment in the Irish medical sector plus curtailment of agency staff usage will...
Increase in enquires from young successful Brits looking to move abroad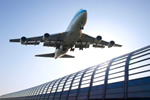 According to a leading wealth management firm, a greater number of successful, wealthy people are considering leaving the UK to start a new life in another country. The deVere Group said that during the third quarter of 2012, 36 per cent more Brits who had not yet had their 40th birthday were looking for expat wealth management advice than in...
Mass emigration sees Lithuanian population drop below three million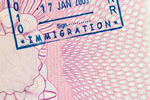 According to official figures, the population of Lithuania has dropped below the three million mark and is now at its lowest level in decades. The main reason for the Baltic state's loss of citizens is emigration to other European countries in search of a better quality of life. A national census conducted by Lithuania's statistics...