Australia News - Emigrate UK
This is the category page for all Australia news here on emigrate.co.uk, where you can view all the Australia emigration news.
Hong Kong expats now serious about repatriation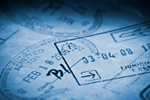 Hong Kong's new world under the Chinese boot is driving expat repatriation due to fear. Expat insecurity since China's new rules were forced into law is being ramped up by embassy recommendations that their citizens reconsider their need to stay in the former world financial hub. The hated law applies to not only Hong Kong citizens,...
FP IOM and Old Mutual now in LMIM victim expats' class action sights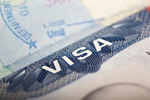 After seven year fighting for their rights, a group of expat investors will finally see a class action against two major Isle of Man insurers for monies lost when Australian-registered LMIM collapsed. The two offshore insurance companies, Friends Provident International and Old Mutual International, both hosted the failed funds on their...
New expat arrivals in Oz are seeking affordable new homes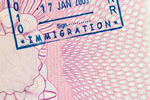 If you're dreaming of escaping to Oz, the present day property scene might persuade you to make the move. As most first world countries continue to struggle with the pandemic, Australia is easing property market restrictions and encouraging property purchase. For would-be expats dreaming of moving to Oz, the future for home buyers is...
Expats in Sydney get rent reductions on prime location apartments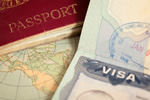 For would-be expats heading to Australia, now's the time to rent one of Sydney's sought-after beachfront homes. Sydney's exclusive beachfront apartments are a dream come true for those wealthy enough to afford them, or at least they were until the coronavirus pandemic saw a mass exodus of moneyed tenants rushing to get out of the...
Australians married to Thai wives denied access to repatriation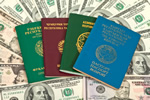 Australian spouses married to Thai women are being denied seats on repatriation flights from Oz to Thailand. The controversy surrounding Thailand's decision to close its borders to all foreigners until further notice is hitting hard on Australian nationals married to Thai wives. Denied access to their homes and families in Thailand due...
Lack of social distancing by Irish partygoers in Oz attracts huge fines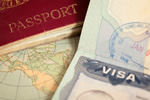 Social distancing rejection gets costly for Irish expats in Oz. Last weekend's noisy Irish get-together in Melbourne resulted in a total of just under $25,000 in fines for 15 revelers. The all-night house party was clearly a major breach of Australia's strict isolation ruling, especially as it kept the neighbours awake between...
Expats heading for Oz take advantage of slashed rents and rent-free periods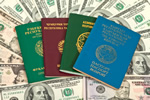 If you're considering giving Australia a try as your expatriation haven, now's the time. Many would-be expats see Australia as the perfect destination for a new job, a start-up business or a comfortable retirement, even although the country as a whole and its cities in particular are known to be very expensive as regards day-to-day...
Adelaide Hills attracts expats searching for a slice of country living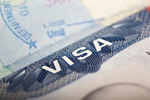 If you're planning to head for Australia, Adelaide is the best choice for lifestyle property. Australia is a traditional expat hub for British would-be expats following in the footsteps of their forefathers – even although those who came before may have been committed to transportation by the English courts several hundred years ago!...
Survey shows Singapore still an expat favourite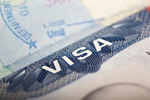 Singapore wins again as the best location in the region for expats in general and especially for Asian professionals. Asia is nows firmly in the running as a professional relocation destination for qualified and experienced expatriates from diverse countries. Always a favourite with Westerners, Singapore is now high on the list of...
Expats with property in Australia urged to buy bushfire insurance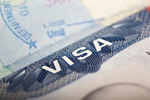 Newly-arrived expat house owners in Oz should take care to insure against bush fires. Given the recent devastating bush fires in Australia and the risks of similar conflagrations in other major expat destinations such as California, would-be expats looking for property should check the availability of suitable insurance. As huge areas in...