November 2017 Emigrate News Archive
Archived Daily Emigrate UK News...
Expats in Dubai should avoid pest-ridden areas when house hunting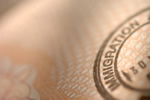 The stunningly modern desert city of Dubai is an expat favourite for its career opportunities, its stunning new high-rise apartments and its luxury lifestyle, but all may not be quite as it seems in certain areas. Moving to Dubai is a dream for many ambitious expat professionals lured by the luxury lifestyle and stunning architecture of...
Tips on living overseas on a budget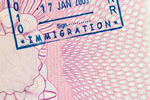 Living comfortably overseas as a permanent expat doesn't have to cost a small fortune. As with everything else in the 21st century, living, working or retiring overseas is endlessly linked in surveys and on blogs with wealth rather than with the real benefits of choosing a new lifestyle in an often drastically different culture....
Articles to pack when relocating to Japan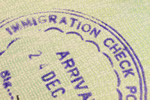 If you're lucky enough to be relocating to Japan and are intending to travel light and restock with essentials once you're there, what should you pack? Japan is one of the world's most fascinating countries, and is absolutely nothing like the land of your birth, wherever that may be! Contrary to many expat surveys' opinions, food...
How to access free state healthcare in Italy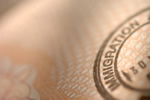 If moving to Italy for work is your dream, you're not alone as this romantic land of food, wine and song has been a favourite with expat professionals for many years. Relocating to Italy may be something of an adventure as regards negotiating its laid-back bureaucracy and learning its language, but the country's excellent healthcare...
Leave or stay is now the UK expat dilemma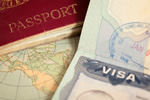 The question of the decade for a huge number of Britons is whether they should move to Europe whilst Brexit is still being negotiated or wait till it's finalised. For many British citizens whose dreams have been focused on a move to another EU country, the referendum hasn't resulted in their deciding to stay on the UK no matter what....
Expats safe from NZ ban on foreign property purchases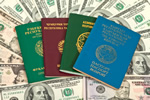 New Zealand's new ban on foreign property purchase won't include expats with permanent residency. In a bid to cool New Zealand's overheating property prices, the newly elected government will ban foreigners from investing in the country's residential property market. Over several years, house prices in New Zealand have soared to...
Philippines scores high in worldwide healthcare survey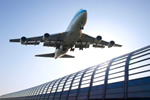 Would-be expats who've decided on retirement in the Philippines might be happy to know the country's medical services are rated highly on a list published jointly by the International Healthcare Research Centre and the Medical Tourism Association. The MTA's listing placed private heathcare in the Philippines as eighth in a list...
Tips for expat drinkers heading to the UAE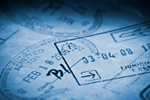 If you're heading to the UAE on relocation or have just signed your contract for that perfect job, hold back on the celebrations until you've memorised alcohol laws in the emirates. In spite of recent changes affecting expat communities in the UAE, it's still a favourite with expat professionals looking to earn a more than decent...
Claiming your UK state pension from overseas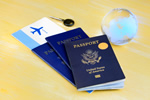 Retiring overseas is ever more popular with UK citizens already at or approaching retirement age, but the chore of claiming the state pension might be at the bottom of the emigration to-do list for many. Expatriates who've already left the UK before they've reached state pensionable age are advised to apply to the UK International...
Would be expats warned about pension transfer sharks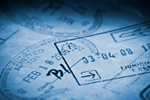 If you're planning to retire overseas and have a personal or work-related pension, you'll need to be very careful about any advice on pension transfer you may receive. Since pension freedoms were brought in, independent financial advisers have lined their deep pockets with over £715 million, just by persuading savers to transfer...
Paris property prices hit all time high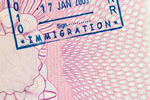 Britons wanting to live in Paris are now caught in a shocking rise in apartment prices, with a record €9.000 per square metre now considered the norm. It's believed that pre-Brexit demand for Paris apartments has played a large part in the dramatic increase, bringing the cost of a Paris pad to its highest ever level. It's not just...
Are digital nomads the new-style expats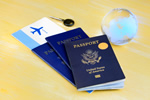 Digital nomads are the latest group who've upped and left their home countries to explore new opportunities in distant lands, but should they be considered as expats? Expatriates come in numerous shapes and sizes as regards locations, professions and aspirations but all have one thing in common – they've all ex'd from their...
Buy to let investments lose ground to holiday let properties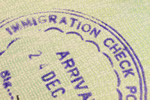 The reason behind the increase in investors looking to purchase European short-term holiday let properties may well be spurred by the need to have a foothold in an EU member state before Brexit kicks in. Whatever the initial reason, short-term lets in popular overseas holiday destinations provide attractive rental yields mostly gained...
Expats urged to take short term relocations to Japan and don?t die on the job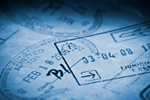 The Tokyo governor is calling for a roll-back on Japan's devastating expat-aimed death tax. Expats heading for a new working life in Japan need to make their stay comparatively short and make special efforts to stay alive due to the country's bizarre 55 per cent inheritance tax aimed at expats' worldwide assets. The heirs of expats...
Citizenship for sale to the highest bidders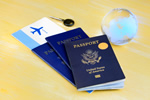 A recent development making it easier for wealthy would-be expats to avoid complicated visa requirements by purchasing a second passport could be described as 'citizenship for sale'. The countries advertising the relatively new service prefer to call it 'citizenship by investment' as it mostly involves significant amounts of ready...
Expat relocation to Indonesia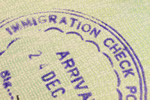 Indonesia's meteoric rise to the status of one of the world's largest emerging markets has prompted strong interest from foreign professionals seeking opportunities in Jakarta. Indonesia's growing economy has made its capital city a hub for foreign professionals and international companies seeking to benefit from its fruitful jobs...
Expats relocating to Amsterdam bereft of housing and schooling finance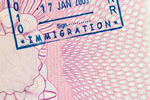 As popular areas in Amsterdam attract more expats, a recent survey reveals most get no financial aid with schooling and housing. Relocation to Amsterdam's increasingly expensive central districts is causing financial distress for expats without housing and schooling allowances. Research by the International Community Advisory Panel...
Risks to expats working abroad are on the increase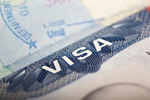 Recent research by an international relocation company shows the risks of working overseas are rising. The results of a recent global mobility survey reveal almost 25 per cent of expats on overseas assignments have been involved in a critical incident some time in the past year. In addition, over the past five years, the number of...
EU expats in UK given hope as Britain concedes cut off date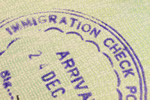 Sources close to the EU's Brexit negotiating team in Brussels are reporting the drastically dropping numbers of EU expats arriving in the UK have resulted in May's stance on fewer rights for EU expats being shelved. Although no official announcement has been made by the British negotiating team over the change in policy, David Davis...
Multiple passports the latest accessory for seriously wealthy expats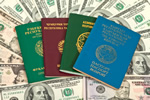 Second, third and even fourth passports are the latest in status symbols for the ultra-rich as well as giving considerable tax advantages and opportunities to hide less than pristine currency. The need for a second passport isn't just related to obtaining ease of travel around an increasingly xenophobic world as it's also linked to...
US citizenship renunciations still growing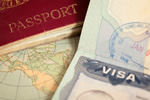 Citizenship renunciations by US expats living overseas were up by another 26 per cent in 2016, with another 1,313 leaving in the first three months of this year. The renunciation trend, centered amongst long-term US expatriates living, retiring or working overseas, is continuing at a fast pace, but totals may be even higher as many...
Expats in Qatar concerned over possible military action by Arab nations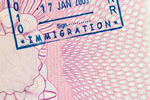 Concerns are being raised amongst expats working in Qatar regarding the possibility of military action by the five Gulf States due to the continuing standoff in the diplomatic embargo. The Qatar Amir has warned the five Arab nations involved in the ongoing diplomatic dispute not to begin military action against the emirate. Should this...